Apple today unveiled the all-new 24-inch iMac M1 that is spectacularly thin and can come in various colors. This impressive computer offers powerful performance with a striking side profile that practically disappears, while the 24-inch 4.5K Retina display delivers brilliant color for any space. Apple made the announcement of the New 24-inch iMac today at the Apple Spring Loaded Event.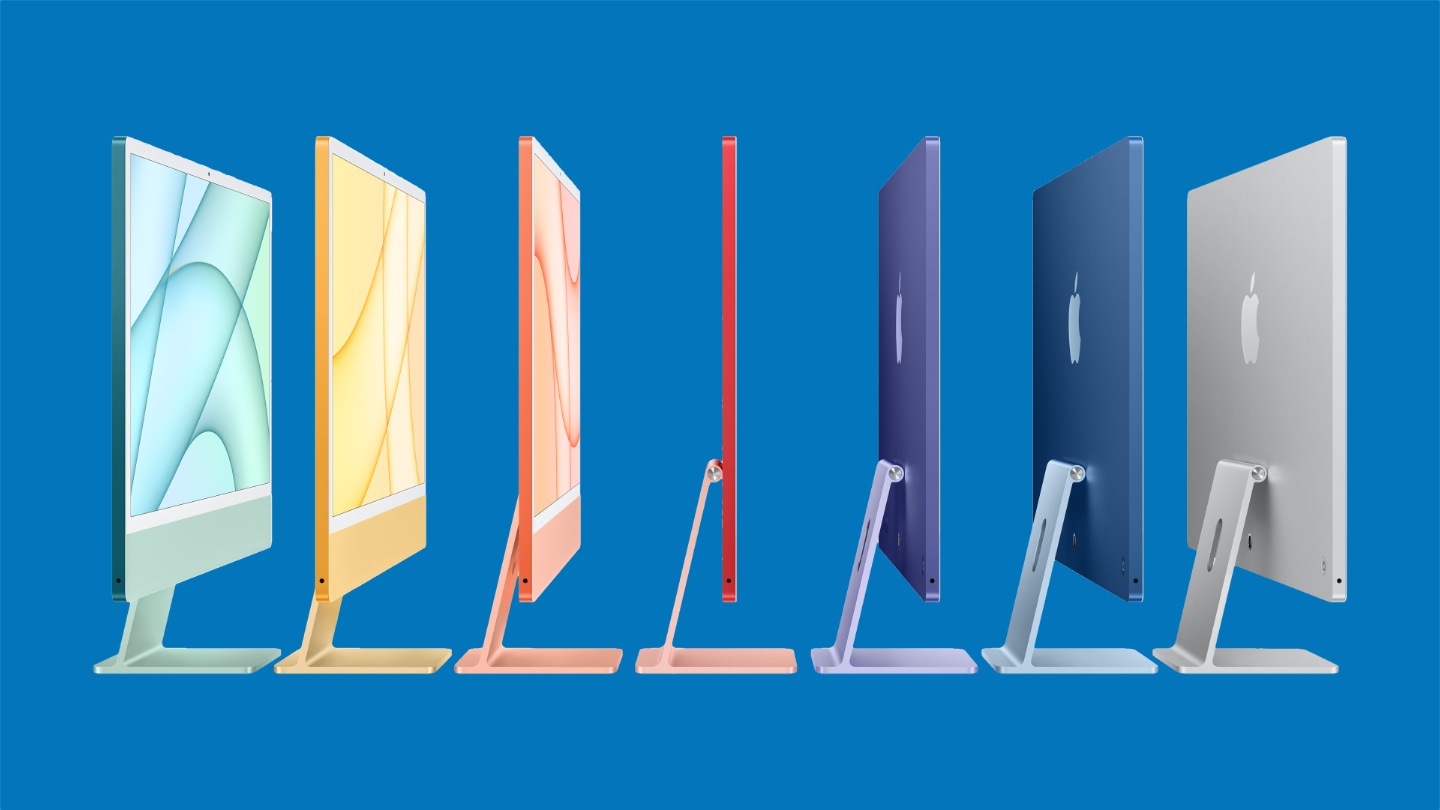 24-inch iMac M1 New Design 
The new iMac is completely reinvented with a thinner and more compact design that's remarkable from every angle. With Apple's system-on-chip architecture, excellent power efficiency of M1, the logic board has been dramatically consolidated into less space than ever before, making for an incredibly small side profile compared to its predecessor while also reducing volume by 50%. 
The much smaller size makes it perfect even in tighter spaces or on your desk at home, where you can finally have all your screens right next to each other without any wires showing!
With the new iMac design, you have a computer that's more than just something to type on. Choose from an array of colors with green, yellow, orange, and pink ones. 
This personalized touch makes your space feel even better! The back pops in bright color while the front is soft enough not to distract you when it comes time for work or playtime as well – all neatly tucked away into a straightforward design.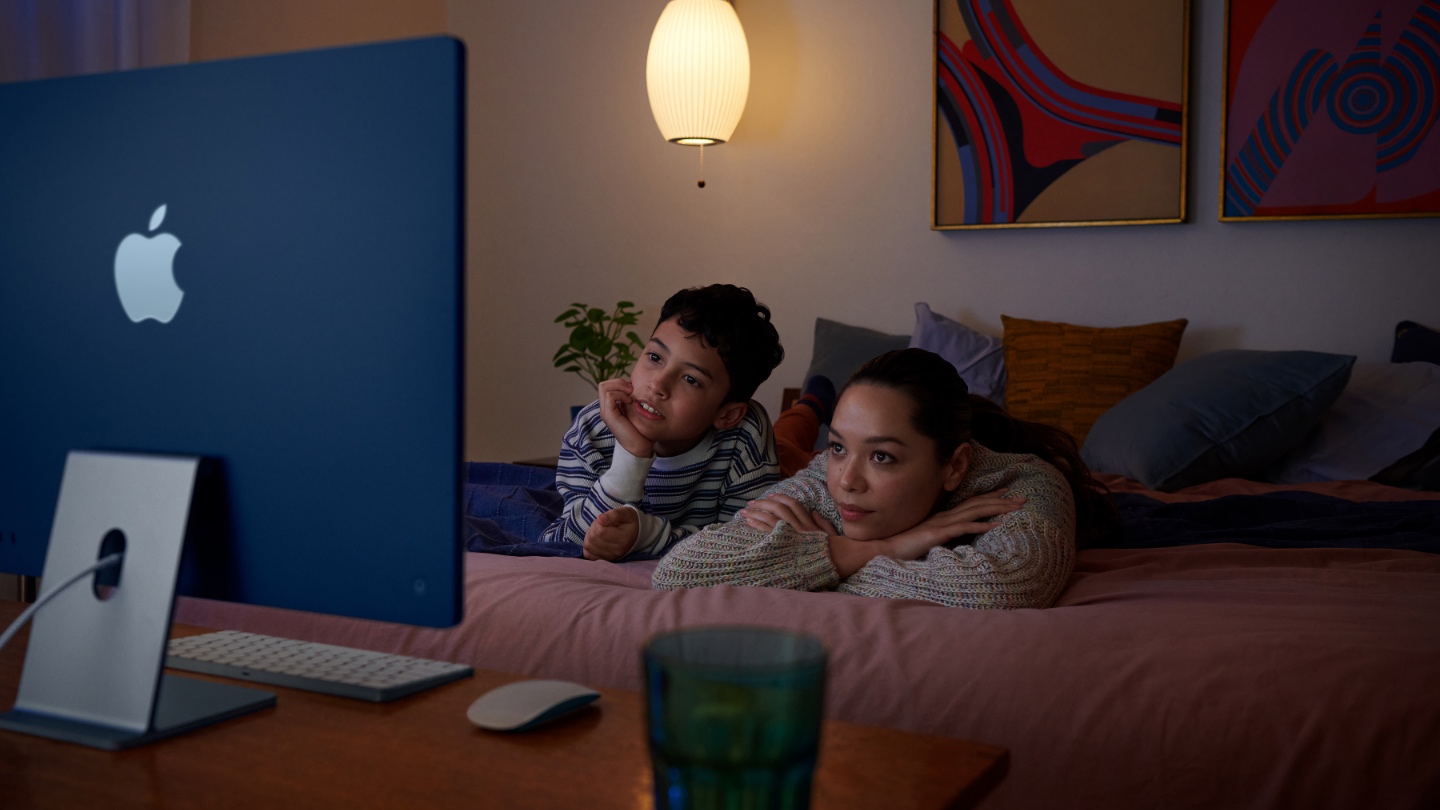 24-inch iMac M1 

4.5K Retina Display
iMac is an iconic product that has always been about its best-in-class display. That's why the new iMac features a 24″ 4.5K Retina Display with narrower borders, 11 million pixels, and True Tone technology for greater comfort, readability, and natural viewing experience—plus 500 nits of brightness to bring out vivid colors in images!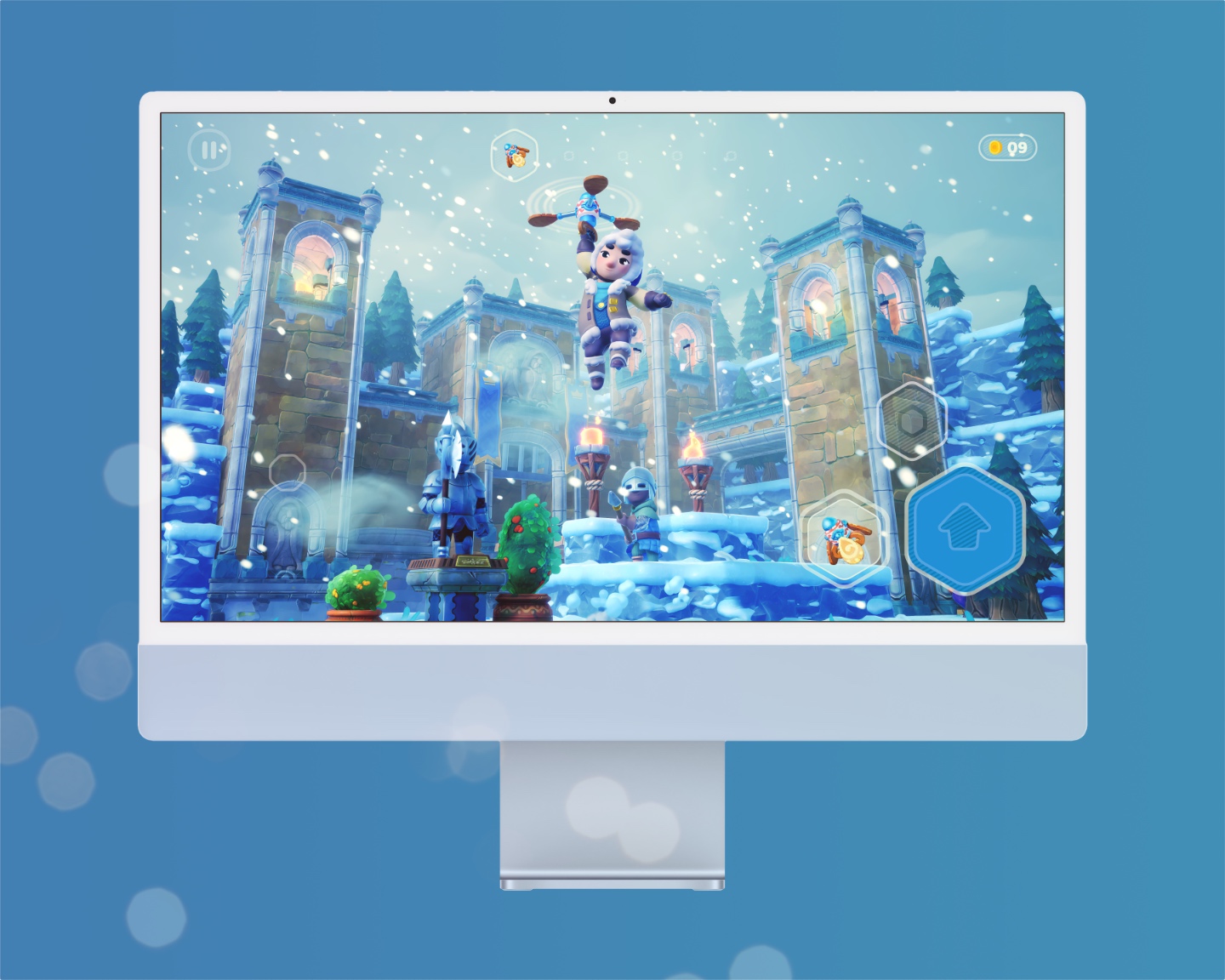 24-inch iMac M1 

Performance 
With the power and performance of M1, this new iMac can wake from sleep in record time. Applications launch quickly with a fantastic speed that is unmatched by other computers on the market. The impressive Safari browsing experience speeds up web surfing ten-fold while Photos enables you to edit photos more efficiently than ever before, thanks to its faster processing features. 
In addition, Apple Arcade offers exclusive games for your viewing pleasure without interrupting workflows since iPhone or iPad apps can be run right on their large display!
With a powerful processor as fast as M1 combined with macOS Big Sur running at lightning pace, users won't find themselves waiting around for any task they are working on anymore – tasks will complete significantly quicker and easier than when using slower machines like
The M1 features a powerful 8-core CPU and GPU with the fastest integrated graphics available for personal computers. Combined with its high efficiency, unified memory architecture, and 16-core Apple Neural Engine, this new iMac is more efficient than previous models of 21.5 inch iMacs. Below are some stats comparing the 21.5-inch iMac to the all-new 24-inch iMac M1.
Up to 85 percent, faster CPU performance means that we can export our favorite videos in iMovie with incredible speed, work quickly on 100-megapixel photos in Lightroom, and compile new apps for Xcode without the wait.

The 24-inch iMac M1 is twice as fast for certain apps, like Affinity Photo and Photoshop. This allows people who use the app regularly to work even quicker than before with features such as rendering edits in real-time or adding complex filters that would typically take longer time periods of loading up an entire photo into memory at once.

With the new 24-inch iMac M1 you can edit up to five streams of 4K footage or one stream of 8K footage without dropping a single frame in Final Cut Pro.

 3x faster machine learning (ML) in apps that leverage the 16-core Neural Engine found in the M1 chip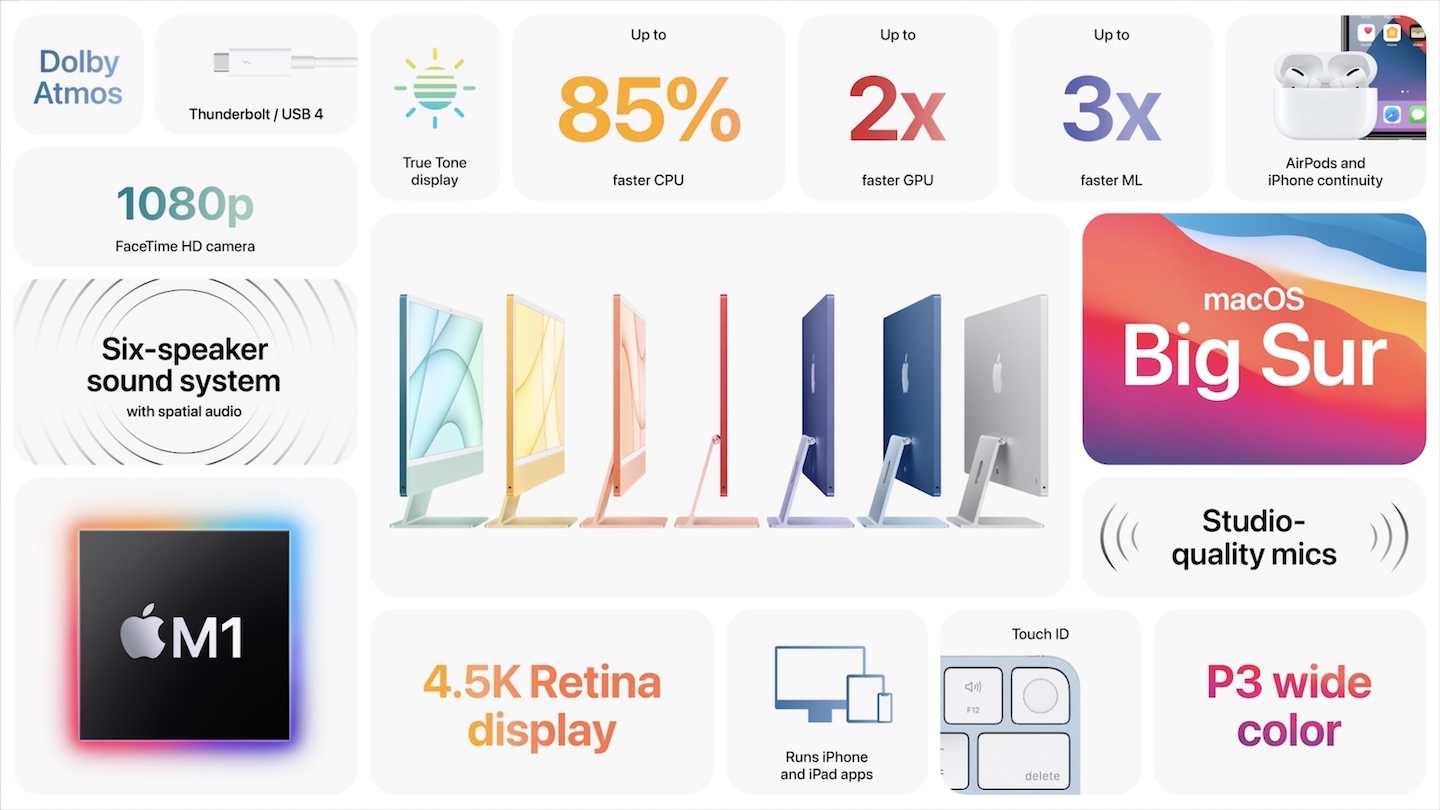 24-inch iMac M1 

Camera, Mics, and Speakers 
The iMac provides a high-quality camera that takes advantage of the image signal processor within M1 and Neural Engine to enhance its performance. The camera has better noise reduction, improved auto exposure, white balance, and excellent video quality in low light situations via a 1080p FaceTime HD Camera. Apple states users will always look their best when making connections with loved ones or on work calls from home.
The new iMac has the best microphone system ever. The new 24-inch iMac M1 has three studio-quality microphones that are positioned to reduce feedback from other parts of your computer. All while still detecting clear audio for voice recordings and phone calls and directional beamforming, which allows them to focus on a specific person's sound without picking up noise or background sounds – conversations will be much more natural sounding with crystal clear quality than before!
The new iMac gets the best sound system ever in a Mac. It has two force-canceling woofers on either side for an impressive bass response while reducing unintended vibrations. Each pair is balanced with a high-performance tweeter to create six speakers that produce incredible sounds and strong articulation – perfect for playing video games or watching movies! All these speaker innovations coupled together make it easy to support spatial audio when using Dolby Atmos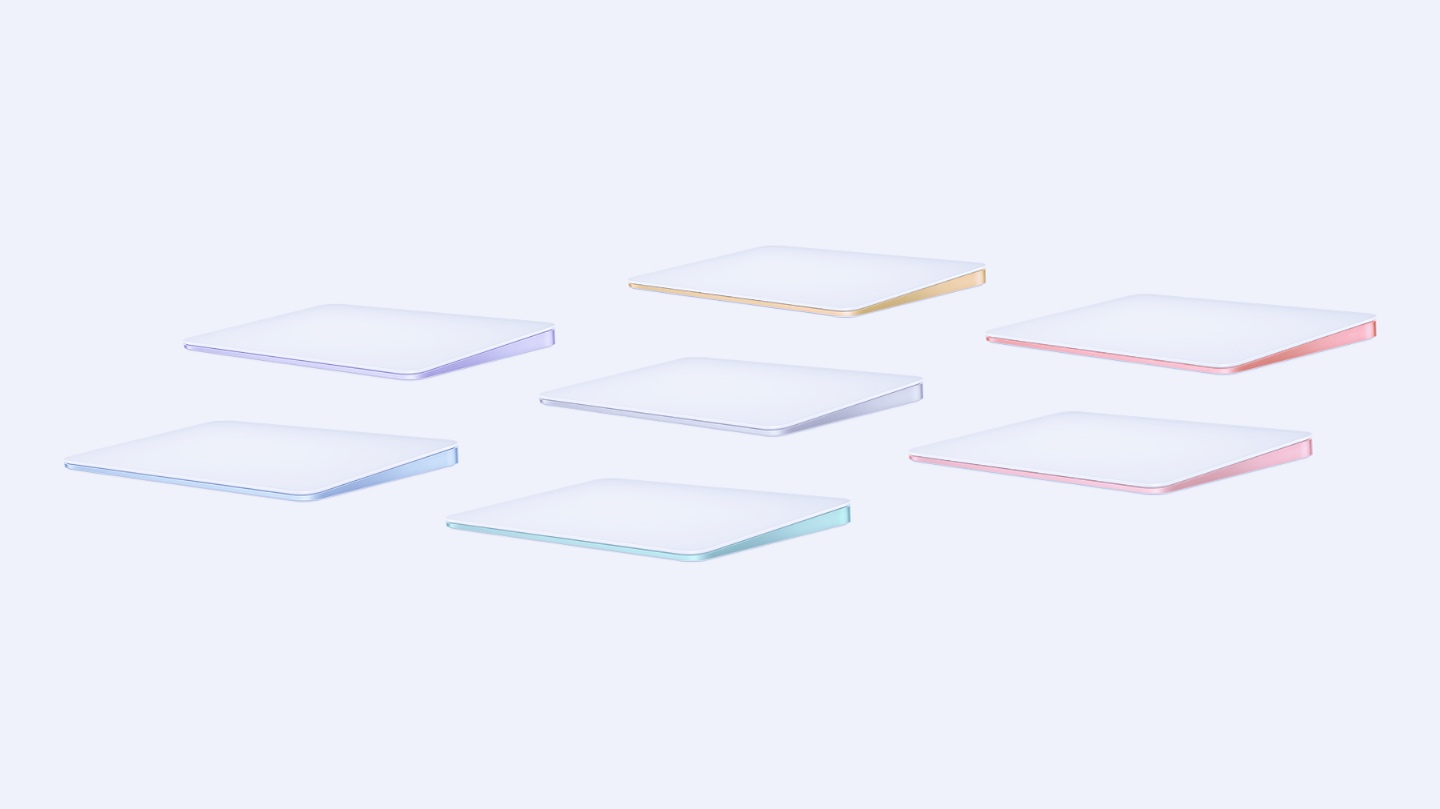 24-inch iMac M1 with 

Thousands of Apps
The iMac provides access to thousands of Universal apps that are now available for the M1. With improved storage, faster processing power, and a brighter display with better viewing angles than ever before, it's no wonder why people around the world trust Apple products like this one so much!
24-inch iMac M1 

Touch ID Comes to iMac
Apple has announced three new models of Magic Keyboard and an updated design for their aluminum iMacs. The keyboards come in various colors to match your desktop, but what sets these apart is that they now include Touch ID! This will allow you to unlock your Mac or make purchases with Apple Pay quickly and securely without having to enter any passwords at all.
With a Touch ID, the user has access to Fast User Switching so they can change their profile with just one touch. You can also upgrade to the Magic Keyboard, which includes a Touch ID and Numeric Keypad and many other great features like color-matched accessories that are industry best quality when purchasing the lower-end iMac.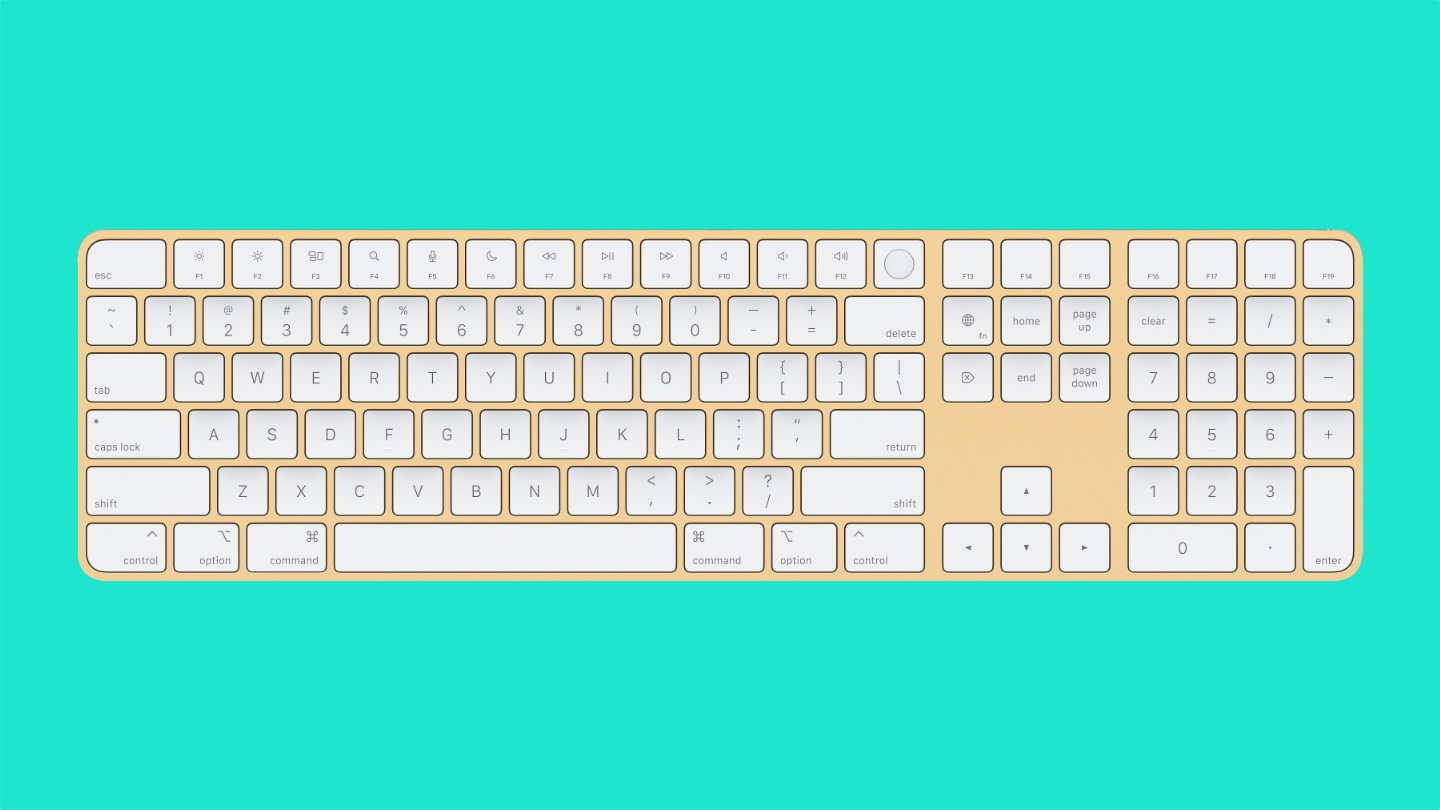 24-inch iMac M1 Data and Devices
Every iMac comes with two Thunderbolt ports so you can enjoy data transfers at super high speeds. With a 6K display, for example, the power of your workstation is fully optimized to handle tasks like editing video and 3D graphics no matter what size screen they are viewed on. 
It's also got Wi-Fi 6 that offers faster wireless performance than ever before! Additionally, this 8-core configuration provides an Ethernet port in its adapter, meaning less clutter around your desk. 
The 8-core configuration also comes with two additional USB-C ports, making it easy to charge other devices without fumbling through any cables thanks to proprietary charging technology found only on Apple products.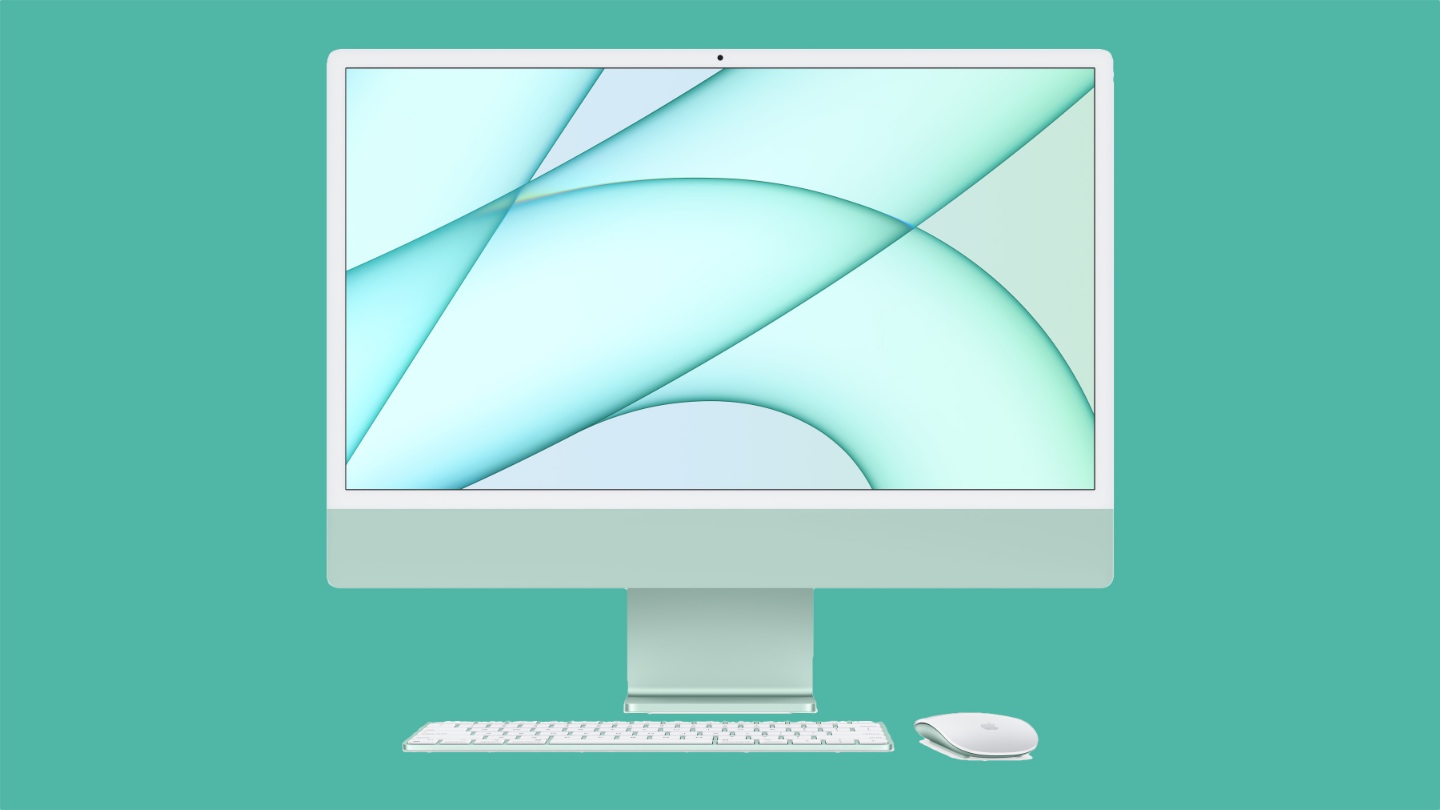 Last update on 2022-06-26 / Affiliate links / Images from Amazon Product Advertising API
Last update on 2022-06-26 / Affiliate links / Images from Amazon Product Advertising API
Last update on 2022-06-26 / Affiliate links / Images from Amazon Product Advertising API
The 24-inch ‌iMac‌ with 7-core GPU begins at $1,299, with 8GB of unified memory, 8-core CPU, 256GB SSD, two Thunderbolt ports, Magic Keyboard, and Magic Mouse.
The 24-inch ‌iMac‌ with 8-core GPU starts at $1,499 with 8GB of unified memory, 8-core CPU, 256GB SSD, two Thunderbolt ports, Magic Keyboard with ‌Touch ID‌, Magic Mouse, and Ethernet.
Check Out More!
Our Other Pages
What do you guys think about the new 24-inch iMac? Share your ideas and advice in the comments!