Have a problem when your  AirPods or AirPods Pro keep connecting to another device on their own?  Keep reading to find out how stop AirPods from switching devices. This is a problem that several users have reported in the last year, but it's a feature that Apple added with newer iOS and iPadOS versions.
If you don't want AirPods to switch between devices automatically, you can disable it. For context, Apple recently released a feature for its H1 chip-enabled wireless headphones that allows them to automatically switch between your iPhone, iPad, or Mac, depending on which device you want to listen to.
Even though it appears to be a great idea, in theory, having this feature can be a pain at times. Assume a friend or family member borrows your iPad or Mac and starts watching a video; the audio will be sent to your AirPods.
To resolve this, you must disable the new Apple feature. If you don't like how AirPods automatically switch to other devices, here's how to stop them. Please keep in mind that this feature is only available if you're using a device running iOS 14, iPadOS 14, macOS Big Sur, or later. Check that your AirPods are also connected to your iPhone or iPad.
How to Stop AirPods From Switching Devices
Open the Settings app from your iPhone or iPad's home screen.
Tap "Bluetooth" in the settings menu to see a list of all your Bluetooth devices.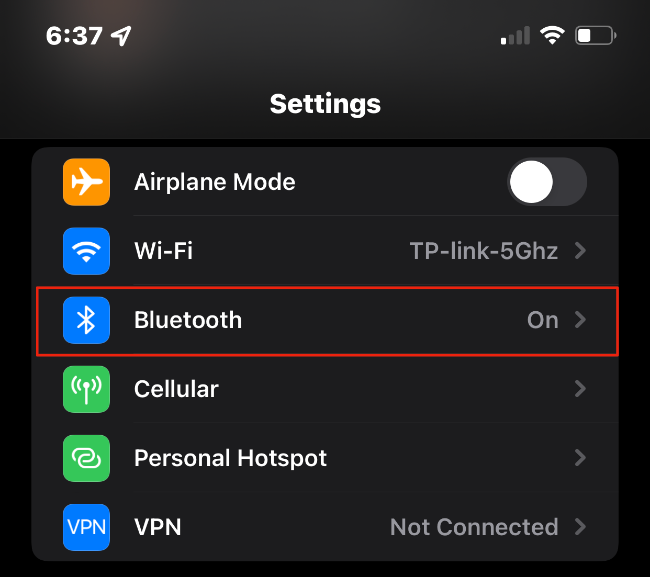 Now, as shown in the screenshot below, tap on the I icon next to the connected AirPods to configure the Bluetooth settings for the device.
To proceed, scroll down and select the "Connect to This iPhone" option. You'll notice that it's set to switch automatically by default.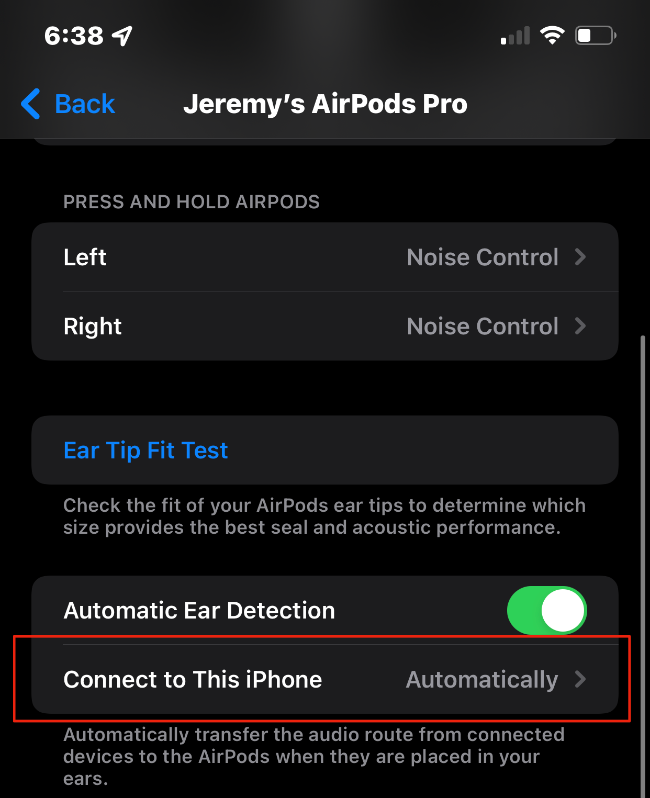 5. Now, instead of Automatic, choose "When Last Connected to This iPhone," and you're done.
That's pretty much all there is to it. Your AirPods will no longer automatically connect to this iPhone. Repeat these steps on your other devices, such as iPhones and iPads, to ensure that your AirPods don't automatically connect to them when you start watching videos or listening to music on them.
To configure the settings for your AirPods on a Mac, navigate to System Preferences -> Bluetooth in macOS.
Apple's default automatic setting will allow your AirPods to search for and connect to active playback on a device. This means that if you just want to watch videos on your MacBook's internal speakers, the audio will start playing through your AirPods instead, which may be inconvenient for some users.
When you select the alternate option, your AirPods will always try to connect to the last connected device, regardless of which device is actively playing audio.
Did you disable your AirPods' automatic switching between Apple devices? What are your thoughts on this feature? Leave your thoughts in the comments section.
Check Out The Other Articles!
Our Other Pages
 Drop your feedback and comments below!