Don't miss out on these prices! These are the best AirPods Pro deals we have seen in months! The headphone deals that are available from various retailers cover different brands, designs, and budget ranges. However, if you're on the hunt for premium wireless earbuds- which were popularized by Apple – then you might want to look at AirPods Pro Deals!
These headphones usually don't go for cheap, but Amazon is currently offering a $52 discount to these buds with their lowest price in a long time offered at just $197 instead of its original asking price of $249.
The Active Noise Cancellation feature helps you focus solely on your music but also allows you to hear what's going around when needed thanks to Transparency mode, all created with custom-fit technology perfect for any activity!
The AirPods Pro has a better listening experience because they offer IPX4 sweat and water resistance, which protects them from potential damage if you wear them during workouts or in wet conditions like rain or snow. Active Noise Cancellation (ANC) counters sound coming from your environment by playing anti-noise through your earphones.
However, there is also an option called Transparency that allows all outside sounds into our ears while still wearing these wireless buds; this means we can stay aware of our surroundings even though we are playing our music at loud volumes.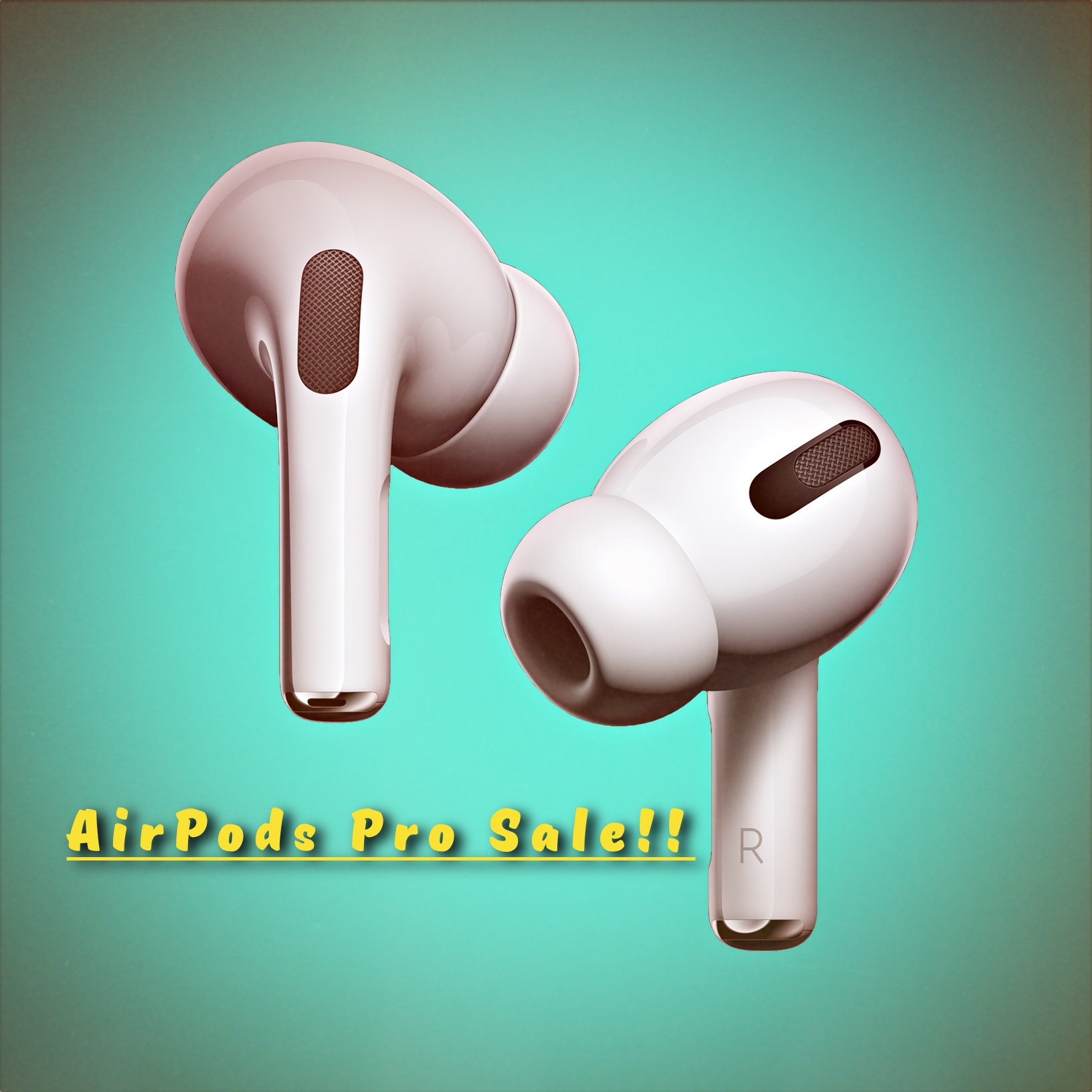 AirPods Pro Deals | $197 at Amazon
Apple AirPods Pro takes what you love about the original model, and adds features that will make your life easier. First of all, with intuitive touch controls on the wireless earbuds themselves; plus an accelerometer to tell when they're in or out of your ears – which is great because it automatically plays or pauses whatever you happen to be listening to at that time.
Plus up for 4 ½ hours on one charge? Not bad! But wait – if you don't have time (or need more) then get some extra juice from their high-quality case that's also a charger perfect for those moments where there just isn't enough battery left – giving an additional 24+ hours worth of playtime!
Apple AirPods Pro with all the bells and whistles is a hefty purchase for anyone, but you can get them at an affordable price if you take advantage of Amazon's current deal. They're discounted by $52 off their original cost ($249), which is great news in itself! The best part? You don't have to wait long before they'll ship out–they will be shipped within 24 hours after your order today.
Check Out The Other Articles!
Our Other Pages
 Drop your feedback and comments below!