How to fix external display Mac mini M1
For those of you with an Apple Mac Mini, we're sorry to say that it seems like your third-party screens may not be as compatible as they seem. Several users are reporting a bizarre issue where their external displays stop working after the Mac mini has gone to sleep. Although there's no official fix yet from Apple, some clever software tricks can bring them back up and running in the meantime! 
This problem appears to be affecting M1 Mac mini owners entirely at random. Some people are experiencing the issue, and others aren't, but it doesn't matter which third-party display you use or how you connect it. So far, there is no clear explanation for what's causing this issue; however, we're guessing a macOS bug that can be fixed with future software updates may have something to do with it! 
How to fix external display Mac mini M1
For now, though, until Apple releases an update including these fixes in their operating system, then your best bet will probably involve taking matters into your own hands by figuring out one of two easy "fixes" below:
Unplug the monitor 
A straightforward fix is to disconnect and reconnect your external display while the Mac mini is still powered. 
Disable Sleep 
The different fix is to disable sleep mode on your Mac mini. If your Mac mini stays awake, this problem cannot occur. Follow these steps: 
Click the Apple icon at the upper left corner

Open 

System Preferences

 

Click 

Energy Saver

.

Adjust 

Turn display off after

 slider all the way to "never".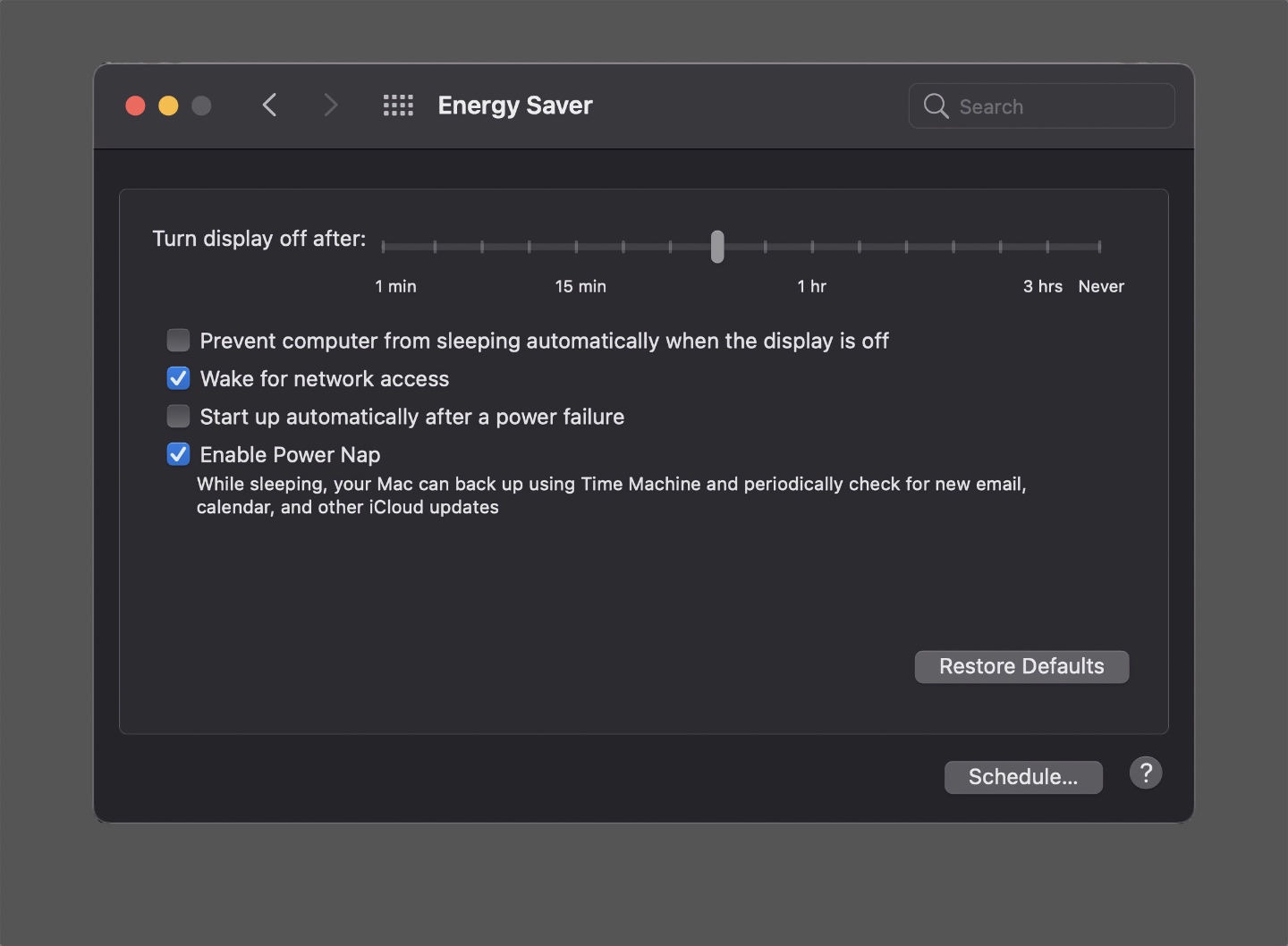 We agree that disabling sleep mode is not a perfect resolution — especially if you leave your Mac mini idling for long periods. This is the option for the time being unless you don't mind unplugging the monitor however often need be.
What about a real fix?
Apple is aware of the issue and working on a fix, but in the meantime, temporary workarounds are the solution. Stay tuned to our blog for updates as soon as we have more information about how Apple will permanently tackle this challenge. If you are having some other issues feel free to comment below! In the meantime here is an article from Apple regarding some common issues.
Check Out More!
Our Other Pages
Hopefully, we helped you fix external display Mac mini M1?  Share your ideas and advice in the comments!