Apple will be holding its Apple April Event, the first big release of 2021, this coming Tuesday at 10 AM PST (1 PM EST). The company has been tight-lipped about what it plans to do but all signs point towards them announcing updates or releases for several different products. The rumors are telling, and it looks like this will be an iPad-centric event.
2021 iPad Pro | Apple April 20 Event
Apple is expected to launch refreshed iPad Pro models in April. The new devices will feature an updated A14X chip that's just as powerful as the M1 chips from Apple's Mac mini, MacBook Air, and MacBook Pro — a sign of how serious they are about making these tablets more like laptops with portable keyboards instead of standalone tablet computers.
The new iPad Pro models will have some minor tweaks to the number of speaker holes and their positions and fewer protruding camera lenses. These changes are for a reason too! The tablets may support Thunderbolt, which would make it compatible with external monitors and peripherals that you could connect to your tablet.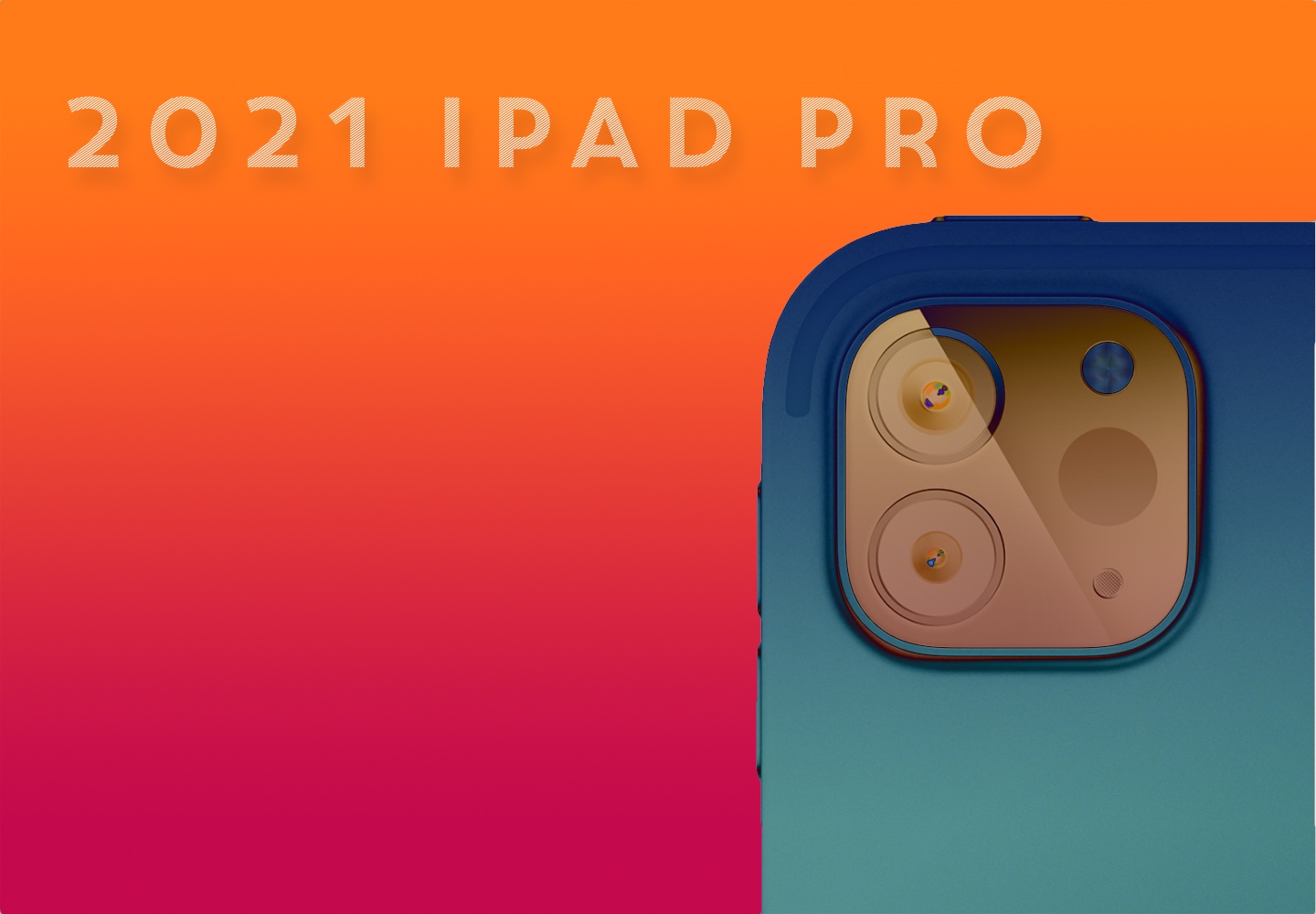 The most important new feature aside from the A14X will be confined to the 12.9-inch ‌iPad Pro‌ will be outfitted with a mini-LED display. Mini-LED technology extends impressive wide color gamut performance, HDR and high contrast, and local dimming. 
Apple's iPad Pro is one of the most expensive products on the market. However, it has a new feature that will make you rethink your decision to buy any other tablet: mini-LED displays! These revolutionary screens are brighter and sharper than traditional LCDs and last twice as long without sacrificing battery life.
Apple is expected to announce its newest addition to its highly acclaimed line of iPads, an updated 12″ model with all some significant upgrades in tow—mini LED display tech being chief among them! What does this mean for us? Well, first off, these screen updates aren't just hype or something designed simply out of necessity– they're bright enough so we can see our work even if there's sunlight streaming through our windows/doors.
iPad Mini | Apple April 20 Event
There's an ‌iPad mini‌ 6 in the works, but don't expect major changes. Recently leaked dummy models suggest the ‌iPad mini‌ 6 will look quite similar to its predecessor with thick bezels and a Touch ID Home button.
It's possible these models are not quite accurate as there have been several rumors suggesting the ‌iPad mini‌ will feature a larger 8.5 to 9-inch display, which would be an upgrade from the current 7.9-inch display and would presumably be implemented through a reduction in bezel size.
Apple's iPad mini 6 is in the works, but don't expect major changes. Recently leaked dummy models, of course, suggest that this iteration will look quite similar to its predecessor with thick bezels and a Touch ID Home button. But some rumors are suggesting it might come equipped with an 8.5-9 inch display. If Apple decides to increase the size of their current 7.9″ model, it would be likely they would free up some screen real estate by decreasing the bezel width, 
It has been said that Apple does have it in their plant to upgrade the ‌iPad mini‌ with a mini-LED display. Still, it doesn't seem like that's a feature that will be included with this refresh. It will be likley they will leave that technology only for the iPad Pro.
2021 lower-end iPad | Apple April 20 Event
The low-cost eighth-generation iPad is due for a refresh, and while we haven't heard much about it, it would make sense to update this model alongside other models at the April event. It's expected that the ninth generation will continue to be available at the same price but could receive design changes to resemble third-generation iPad Air with 10.5-inch displays along with thinner bezel and lighter bodies. The new version may also offer A13 chipsets and 4GB RAM, which are both upgrades when compared against past iterations,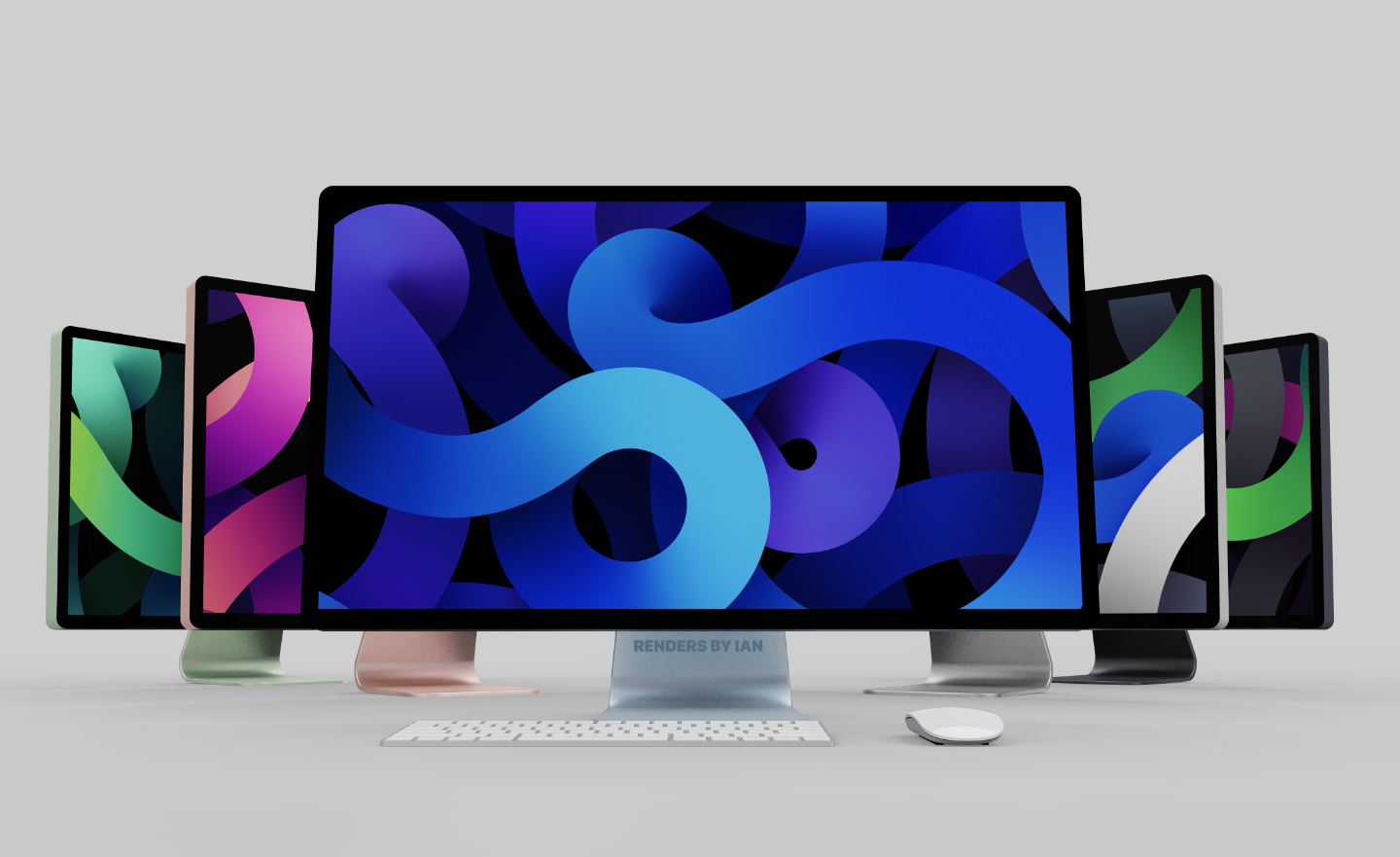 iMac 2021 | Apple April 20 Event
The Apple Silicon transformation began; it's rumored that Apple will release the 2021 iMac this year. The lineup of future releases is expected to include the 14-inch and 16-inch MacBook Pro models and the 2021 iMac. These new Macs will signify the next wave of Apple Silicon-powered Macs, beginning after last year's announcement of a new M1 MacBook Pro, M1 MacBook Air, and M1 Mac mini. The 2021 iMac is expected to have a significant design overhaul. The iMac hasn't seen a significant change in almost ten years. 
Details are spare about the performance we can anticipate from the new iMac. The M1-based Macs are capable of exceeding the performance of the higher-end Intel-based iMacs
Apple is assumed to be operating on the iMac's redesigned versions that highlight the most significant design overhaul to the ‌iMac‌ line since 2012. Nevertheless, according to a report from Bloomberg's Mark Gurman, Apple's Face ID for iMac facial recognition authentication system is likely to feature in the following iteration of the redesign rather than the first, which is due this year.
Alternately of a curved rear design, the iMacs will feature a flat back. At least one of the latest models that will supersede the 21.5 and 27-inch models will measure at 23 to 24 inches, but it's not obvious what size the second ‌iMac‌ will be.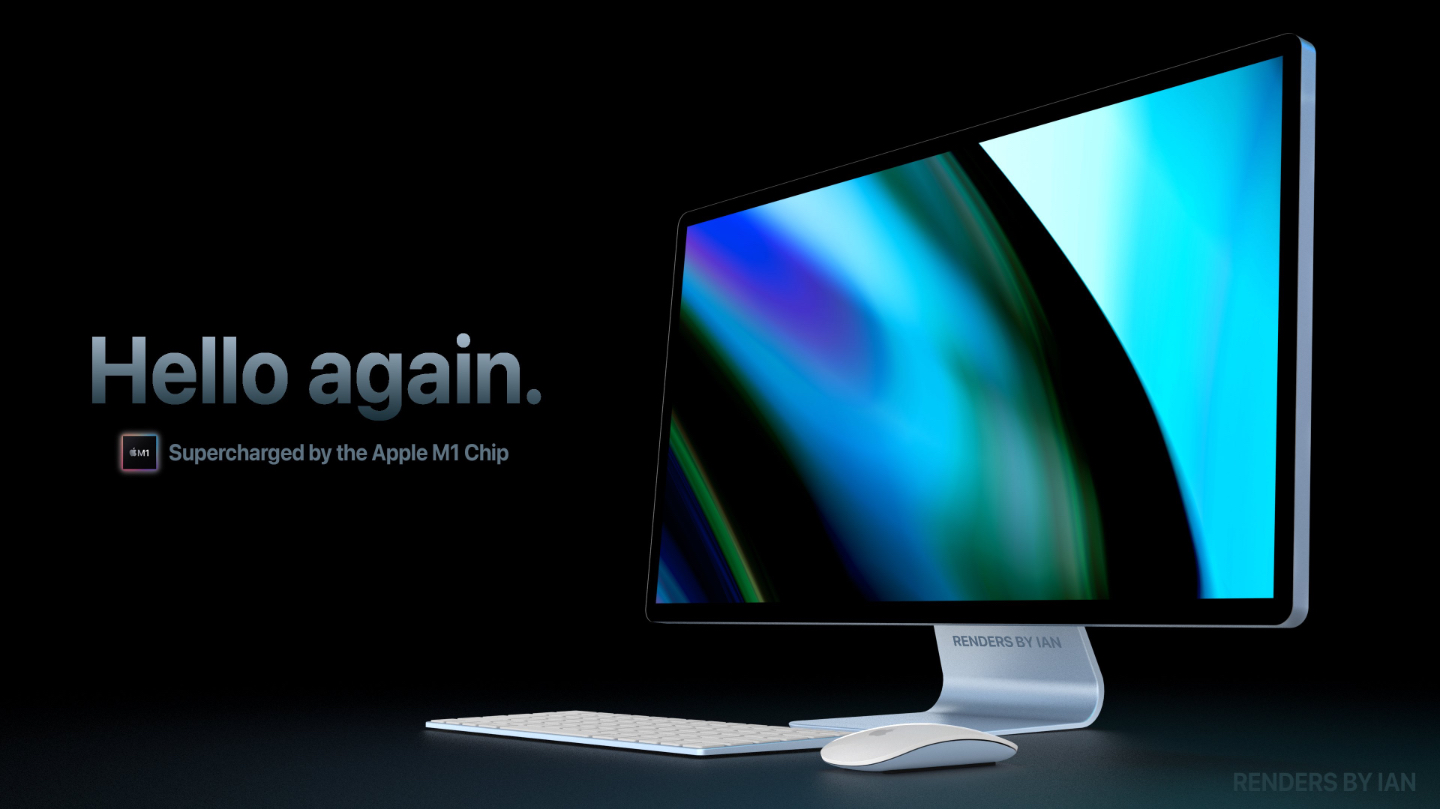 A 23 or 24 inch ‌iMac‌ would presumably be the same size as the current 21.5-inch ‌iMac‌ physically, with the more comprehensive display enabled within smaller bezels. A new ‌iMac‌ with a new design and an Apple Silicon chip could appear in the first half of this year.
Apple plans to implement the new iMacs with next-generation versions of the Apple silicon chips that will be faster and GPU power. Apple is testing Apple silicon chips with as many as 16 power cores and four efficiency cores. Yet, higher-end desktop models could possess as many as 32 high-performance cores. Apple is also going on improved GPU technology and is testing 16 and 32-core graphics components.
iMac 2021 New design | Next-Generation Apple Silicon
The redesigned iMacs will utilize Apple silicon chips. The overhauled look will correspond with Apple's move to shift away from Intel's chips, giving the iMacs refreshed processors and a fresh design all at once. Gurman wrote that the new 2021 iMac "would be one of the biggest visual updates to any Apple product this year."
Below are the expected iMac Design features. 
The bottom of the iMac will no longer have the "chin."

A flat back, replacing the curved design

Comparable to the Pro Display XDR

Narrower bezels around the display
When will the 2021 iMac come out?
There are many bits of evidence to propose that the 2021 iMac will be released soon. First, the 21.5-inch iMac models are no longer available to buy, indicating that Apple is ramping down the previous iMacs quantity. Apple also freshly terminated the iMac Pro without a straightforward iMac Pro replacement.
The Tale of the iMac | iMac 2021 Next-Generation Apple Silicon
Apple first shifted away from plastic to the aluminum iMac in August of 2007. This shift to aluminum body represented a significant update compared to plastic body design. Apple updated its iMacs lineup to feature the new Intel Core "i-series" processors across the iMac lineup. Apple also released the "Apple Magic Trackpad," similar to that of the MacBook pro. The trackpad was for use on the iMac and other Apple computers during that time. Intel-based iMac first begun on January 10, 2006. 
The mid-2007 iMac, nevertheless, was simply the way forward for the Aluminum Unibody iMac a few years later. The mid-2007 iMac featured an aluminum front-face, but the rear casing consisted of black plastic, which looked much different from that of the iMacs sleek aluminum front face.
In 2009, Apple improved its iMac lineup with an aluminum unibody design in 21.5-inch and 27-inch variants – entering into the line up the screen dimensions that we see today. This 2009 redesign ended up shaping the iMac's future, by Apple improving the iMac rather than completely redesigning it.
Apple updated its iMac lineup in May of 2011, with the Intel Core i5 and i7 processors and the Thunderbolt technology's debut and a 1-megapixel FaceTime camera. 
In the late fall of 2012, Apple announced the iMac featuring substantially thinner edges sporting the slim unibody. Apple also announced the Apple Fusion Drive and a pair of faster processors in the i5 and i7. Apple removed the SuperDrive from iMacs to reduce the edge.
In October 2014, Apple announced the new version of the 27-inch iMac, featuring the Retina 5K display with a resolution of 5120 × 2880 pixels. 
The 27 inch 5k Retina iMac also featured a new graphics chip, processor, and increased storage choices.
In June of 2017, Apple released the 21.5-inch iMac 4k retina with the i5 quad-core processor.
Last year, Apple renewed the iMac models and, the 27 inch iMac was outfitted with the 10th generation Intel chips, the T2 Security Chip, and both iMacs upgraded to use SSDs as the standard storage.
It has been a long nine years since the intro of the unibody aluminum design, and we are all excited to see the next generation of iMacs. Will 2021 be the year that the iMac will see another significant redesign?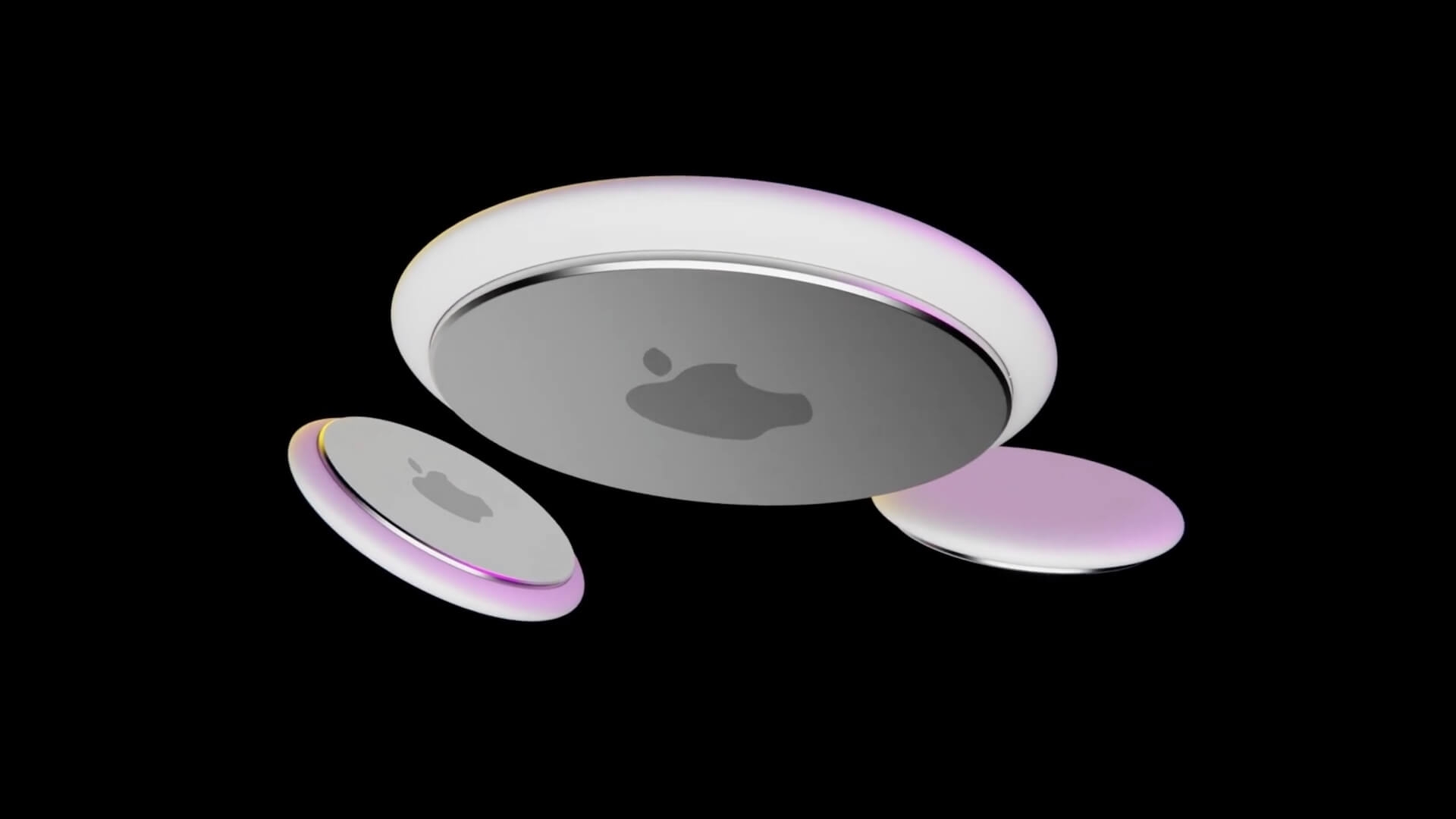 AirTags | Apple April 20 Event
We've been waiting for Apple's ‌AirTags‌ for what feels like years now. Still, with Apple's Find My Network Accessory Program now available for third-party product manufacturers, Apple could be ready to launch the ‌AirTags finally‌.
AirTags are small Bluetooth tracking tiles that can be used to find lost items. There are several similar Bluetooth-enabled trackers, but Air Tags will be more specific for Apple devices. Air Tags come with built in Bluetooth receivers, allowing them to connect wirelessly with your iPhone, iPad or Mac – even if those devices aren't nearby! These tiny "tags" send their location information straight from the tag itself right onto an app on the phone and show up under the new tab called 'Items.' 
AirTags are small, circular white Bluetooth tracking tags with an Apple logo on the front. 
Reasonably, these will connect to items via adhesive or a ring. Jon Prosser shared some renders that he stated are based on the design of the AirPods.
The renders he shared portrayed a flat white disc with no logo on the front and a silver backing encompassing the Apple logo. 
There's hasn't been any talk about how much Apple's AirTags will cost at this point, but similar products are priced in the range of $15 to $40 for a single Bluetooth tracker.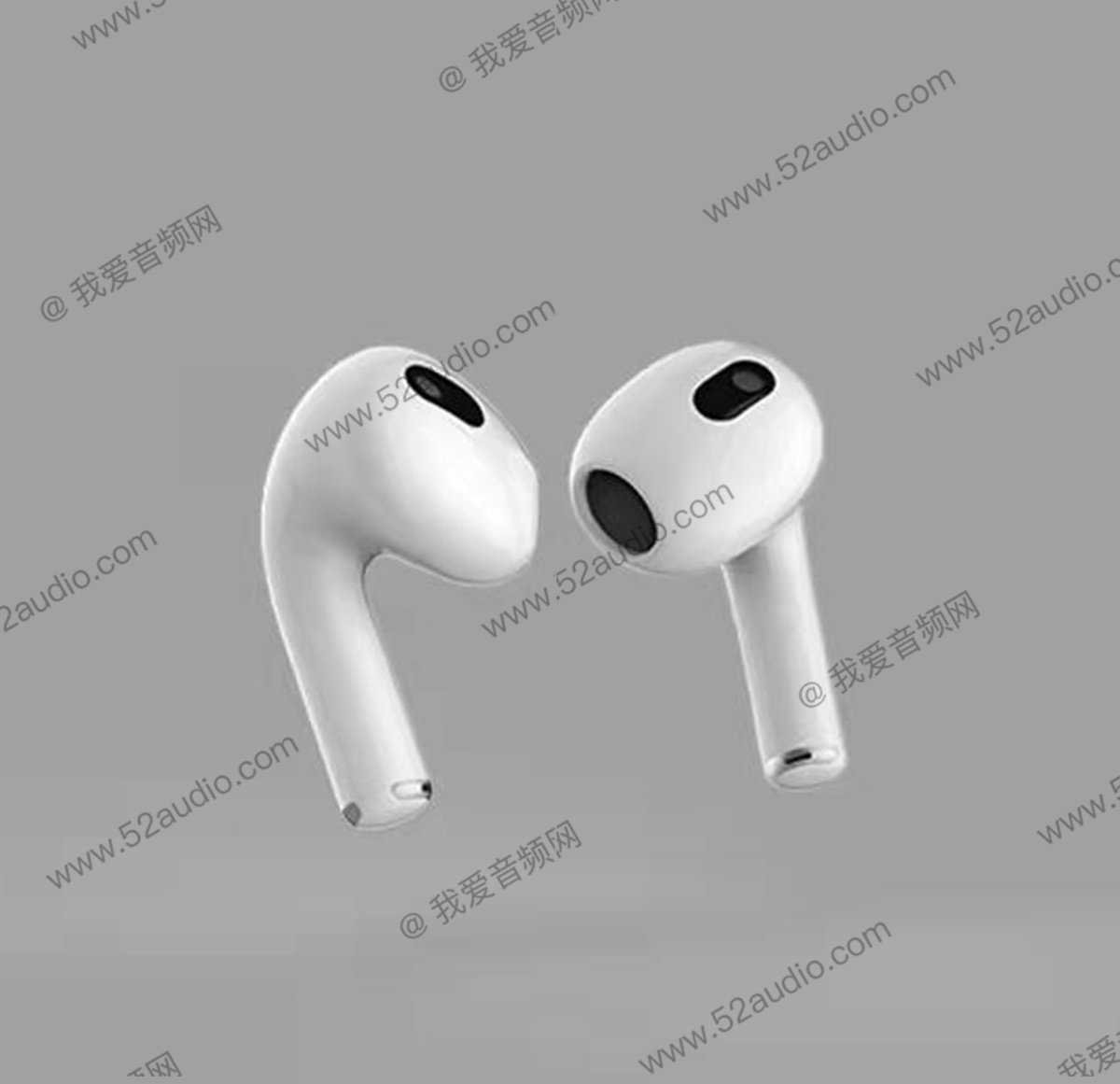 AirPods 3rd Generation | Leaks Ahead Of April Apple 20 Event
With the AirPods 3 launch rumored to have been possible this month, we've been seeing an increasing amount of AirPods leaks showing off the new earbuds' design. Today, 52audio released a bunch of photos of the suspected AirPods 3. 
As with previous leaks, the ‌AirPods‌ 3 have an ‌AirPods‌ Pro-like design with a shorter stem and a further rounded body design that's near-identical to the AirPods Pro. The stem will still be a bit lengthier than the ‌AirPods Pro‌ stem, but it's much shorter than the ‌AirPods‌ stem.
As with prior leaks, the ‌AirPods‌ 3 have an ‌AirPods‌ Pro-like design with a shorter stem and a more rounded body design close to identical to the AirPods Pro. The stem will still be a bit longer than the ‌AirPods Pro‌ stem, but it's much shorter than the ‌AirPods‌ stem.
The buds themselves resemble rumors with an AirPods Pro design, with a longer stem than that of the AirPods Pro. The AirPods 3 stem is much shorter than the AirPods stem. 
The ‌AirPods‌ 3 case will be similar in configuration to the ‌AirPods Pro‌ case. It's more comprehensive than the ‌AirPods‌ case to contain the new body design and not as tall because of the shorter stem design.
It appears not to have room for the rumors about silicone ear tips, suggesting we won't see a tipless design. 
If the rumor is correct, you could see these brand-new AirPods as early as mid to late March. Whether or not that occurs, an update like this could be notable.
It would give AirPods users some of the Pro's greatest advantages at a more moderate price, not considering revitalizing interest. Those who considered the current design were becoming dull.
The AirPods 3 aren't expected at the Apple April Event.
iOS 14.5 | Apple April 20 event
iOS 14.5 is the biggest update to iOS 14 so far, and we're getting closer as beta eight of the testing process has been released. Apple hasn't yet announced a release date for iOS14.5 but it's possible that they'll announce one on their event day since there are no more updates coming out after this point in time; however, if not then we should get an idea about when users can expect its rollout soon enough because all signs seem to be pointing towards a potential launch at some stage next week during WWDC21.
Below is a list of some of the features released in iOS 14.5
App Tracking Transparency:

 iPhone users may choose to allow App permissions (through iOS prompt) whenever they want to track their activities outside the app. 

New Siri voices:

 Apple no longer defaults Siri to the familiar female voice due to its continuous commitment to diversity. 

Hey Siri, Call Emergency:

 New Siri capability allows you to inquire Siri to call emergency services.

Unlock iPhone with Apple Watch:

 For the first time, your Apple Watch will now unlock your iPhone when you're wearing a face covering. 

Battery Health recalibration for iPhone 11 models:

 The calibration helps fix a bug that caused unexpected battery drain behavior or reduced peak performance capability in a small number of instances.

Music app changes:

  including swipe gestures, a lyrics sharing feature, and more

Apple Maps crash reporting and speed traps:

 Apple Maps users in iOS 14.5 will be able to share crash reports, speed traps, and road hazards in real-time to help move around traffic. It's unclear how the system will work exactly.

AirPlay 2 support for Fitness+

: In iOS 14.5, you can stream workouts from your iPhone to an AirPlay 2 supported device, which is a 

considerable

 improvement. 

5G Global dual-sim support:

  In iOS 14.5, 5G is supported on the data connection when you use dual-SIM mode.

Podcast and News app design:

 The Podcast and Apple News apps have had a few minor but pleasant design changes.

Game controller support:

 You can finally sync your Xbox Series X/S or PlayStation 5 game controller to your iPhone.

Shortcuts:

 The Shortcuts app expands the ability to enable or disable orientation lock, change cellular modes, and take screenshots.

New Emojis:

 Apple added many new Emojis back in iOS 14.2, but over 200 were included in iOS 14.5.

Sorting and printing Reminders: 

The filterable filters are Manual, Due Date, Creation Date, Priority, and Title.

MagSafe Wallet:

 When attaching or detaching one of Apple's MagSafe Wallets to an ‌iPhone 12‌ model, there's a stronger haptic vibration.

Reminders App:

 Option to sort lists in Reminders by Due Date, Priority, Creation Date, or Title. Added option to print Reminder list.

News App:

 Added new Search tab in the Apple News app, and the News+ section added "For You" feature and an easier to access Browse tab.

iPad Horizontal Loading Screen:

  Loading the screen with the Apple logo now shows up in a horizontal orientation when the iPad is in the horizontal position
Apple Pencil 3
There have been a few rumors about a third-generation Apple Pencil in the works, and a refreshed ‌Apple Pencil may accompany the next ‌iPad Pro‌ models‌.
The third-generation ‌Apple Pencil‌ resembles the second-generation version but with a glossy finish. It's not clear what new features will be present if Apple does refresh the ‌Apple Pencil‌, but there have been rumors of a possible black model.
We haven't heard exceptionally reliable rumors about a new ‌Apple Pencil‌, so it's not clear if we're going to see one at the April event.
Event Coverage
Apple will live stream the April 20 event on the Apple Events website, YouTube, and the ‌Apple TV‌ app on the ‌Apple TV‌ and other platforms.
Check Out The Other Articles!
Our Other Pages
 Drop your feedback and comments belo