Apple Music Spatial Audio and Lossless Audio
Apple is helping to bring a revolutionary, immersive audio experience with Dolby Atmos support for Apple Music. By default, the app will automatically play these types of tracks on AirPods or Beats headphones containing an H1 or W1 chip and speakers in iPhones, iPads, and Macs. The company will also be adding new titles with this feature frequently while curating special Dolby Atmos playlists.
"Apple Music is making its biggest advancement ever in sound quality," said Oliver Schusser, Apple's vice president of Apple Music and Beats. "Listening to a song in Dolby Atmos is like magic. The music comes from all around you and sounds incredible. Now we are bringing this truly innovative and immersive experience to our listeners with music from their favorite artists like J Balvin, Gustavo Dudamel, Ariana Grande, Maroon 5, Kacey Musgraves, The Weeknd, and so many more. Subscribers will also be able to listen to their music in the highest audio quality with Lossless Audio. Apple Music as we know it is about to change forever."
Apple Music is providing an entirely new way to experience Music with its Spatial Audio feature. The free service features thousands of songs in Dolby Atmos from some of the world's most prominent artists and across all genres, including hip-hop, country, Latin pop, classical. In addition, Apple Music will work closely with musicians and labels to provide you a vast catalog that includes both current hits as well as your favorite classics in this immersive format.
Apple Music will be providing its 75 million song catalog in Lossless Audio. This means listeners can hear the same thing that artists created when mixing and mastering their songs in a studio, preserving every bit of audio data with ALAC (Apple Lossless Audio Codec).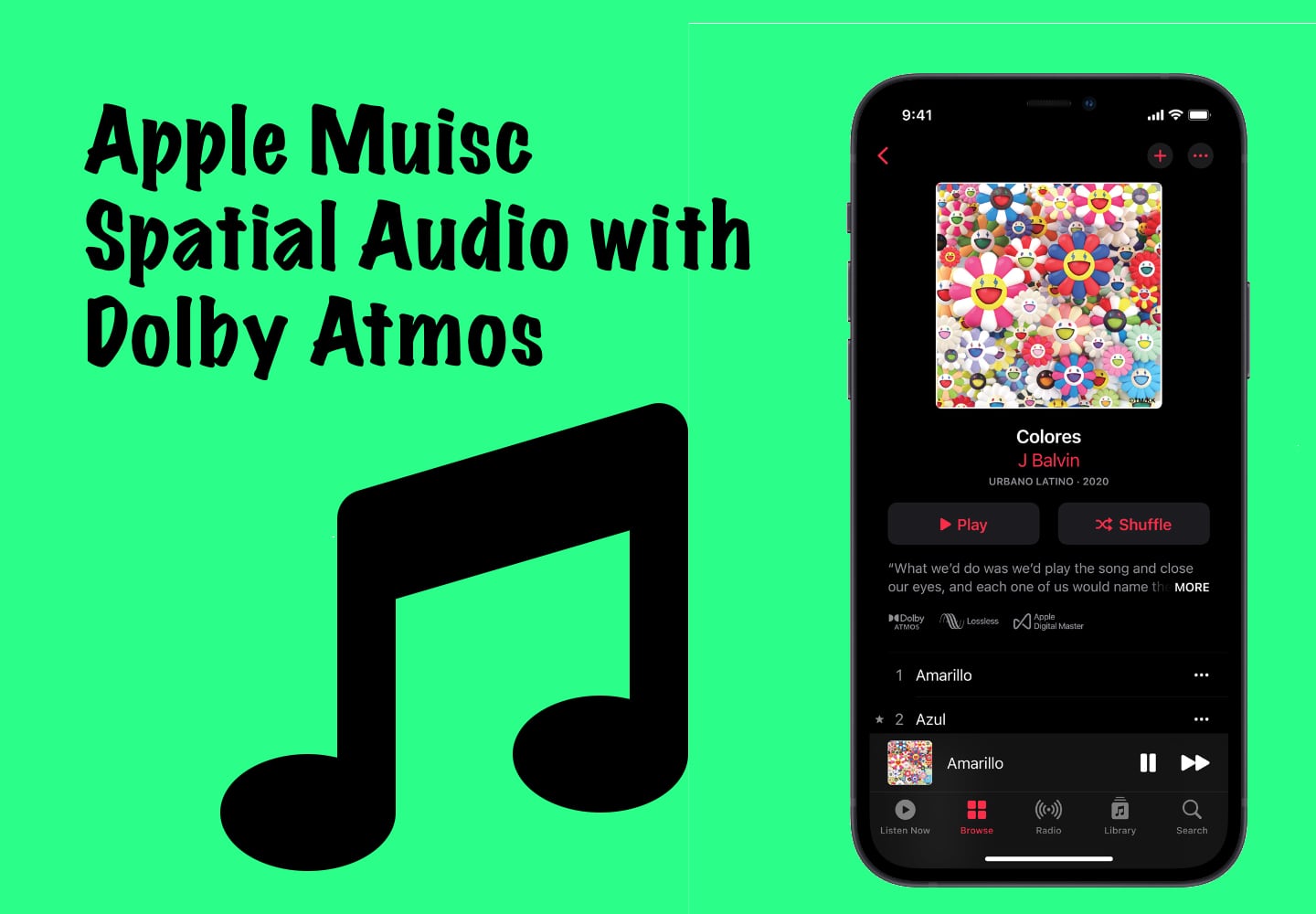 To start listening to Lossless Audio, subscribers using the latest version of Apple Music can turn it on in the setting for Apple Music. To turn it on follow the steps below:
1. Tap Settings
2. Next tap, Music
3. Lastly, tap Audio Quality and choose the resolution for different connections.
The Lossless tier starts at CD quality, 16 bit at 44.1 kHz (kilohertz). The Lossless tier goes up to 24 bit at 48 kHz and is playable natively on Apple devices. Apple Music also offers Hi-Resolution Lossless up to 24 bit at 192 kHz.1
ON SALE
Last update on 2022-06-25 / Affiliate links / Images from Amazon Product Advertising API
Check Out The Other Articles!
 Drop your feedback and comments below!