Parallels Desktop for Mac is a software suite that provides compatibility of Windows on your Mac. It includes Parallels Toolbox and Parallels Access, which allows you to run Windows applications on your Mac side by side. Curious how does Parallels Desktop for Mac work? In this article, we will cover the installation process, compatibility, performance, and more!
What is Parallels Desktop for Mac
Parallels Desktop 16.5 is the latest version of an already very popular software package. After sixteen major releases, you might think there's not much left to be added to Parallels – but for Apple Silicon users, it just got a whole lot better and better!
Parallels for Mac 16.5 brings full native support for Mac computers with either Apple M1 or Intel chips. Users can now run Windows 10 on ARM Insider Preview and its applications and the most popular ARM-based Linux distributions like Ubuntu, Mint, and more.
This new version also includes several other improvements across the board – including better Windows and Linux integration, a completely redesigned user interface, improved battery life with Parallels in use due to significant advances in virtual machine power management. Below are some of the performance upgrades with the latest release.
Up to 250 percent less energy used

: On a Mac with an Apple M1 chip, Parallels Desktop 16.5 utilizes 2.5 times less energy in comparison to a 2020 Intel-based MacBook Air computer. 

Up to 60 percent better DirectX 11 performance:

  M1 Mac running Parallels Desktop 16.5 delivers up to 60 percent better DirectX 11 performance than an Intel-based MacBook Pro with Radeon Pro 555X GPU. 

Up to 30 percent better virtual machine performance (Windows):

 An M1 Mac running a virtual machine (VM) of Windows 10 on ARM Insider Preview on Parallels Desktop 16.5 performs up to 30 percent better in comparison to a Windows 10 VM running on Intel-based MacBook Pro with Intel Core i9 processor.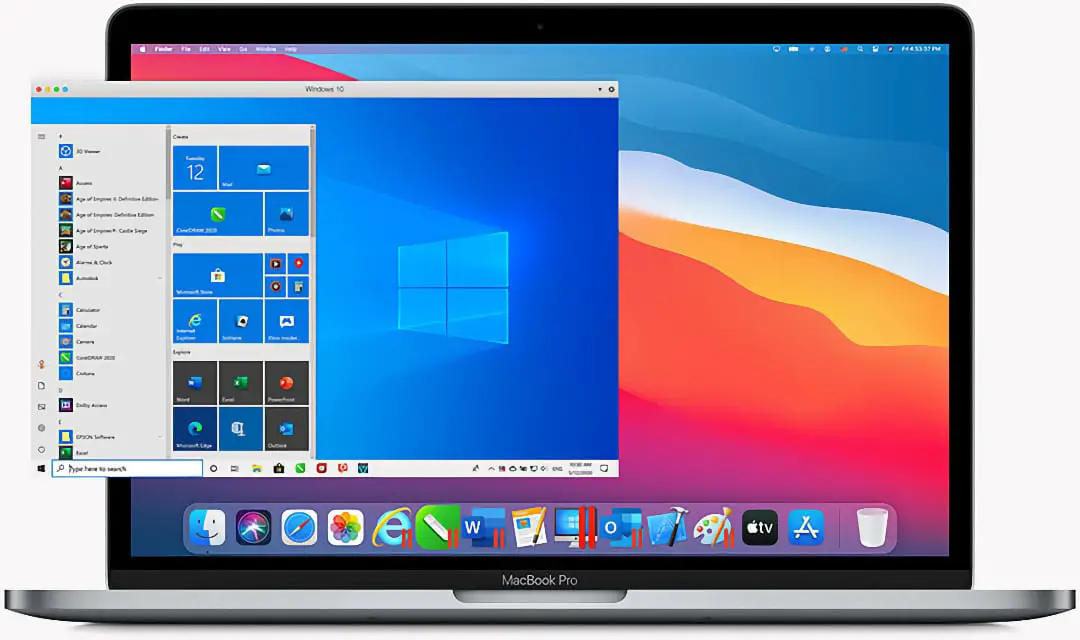 Parallels For Mac Performance 
Parallels Desktop 16 has brought a slew of new and improved features to the table, including an astonishingly fast boot time. Windows can be booted in under 20 seconds with its help — two times faster than previous versions! You don't need to worry about any incompatible apps either; it's just like running on your hardware when you're using Parallels instead of Boot Camp or another OS partition. 
Direct X 11 is fully supported now too, but although playing graphics-intensive games may not be possible because they are still very demanding for this software package. Resuming and shutting down is now 20% faster, thanks to a new PC BIOS that emulates the functionality of an actual computer. 
Performance 
Up to 2x quicker app launching

Microsoft Office applications open up to 100% faster 

Windows resume and shutdown pp to 20% faster

DirectX 11 Up to 20% faster, and improved OpenGL 3 graphics in Windows and Linux

10% longer battery life when running Windows i Travel Mode

Virtual machines (VMs) can be set to reclaim disk space when shutting down automatically.

Windows apps support new smooth zoom and rotate trackpad multi-touch gestures

One-click download of Linux distros from within Parallels, including Ubuntu 20.04, CentOS 8, Fedora 32, and Debian 10
Parallels For Mac Integration
Integration between macOS and Windows has reached new heights with Parallels Desktop 16; it's so deep that two operating systems are not only working side by side but complement each other as well.
Mac and Windows apps appear on a single desktop in coherence mode. Simultaneously, programs appear without any taskbar disruption, switching back and forth seamlessly when trying out features within either platform. Users can also open Mac files from within a Windows environment or vice versa. They are even able to access all of their network drives through this software!
Parallels Desktop 16 has several features that stand out. It can install more than one copy of macOS, drag-and-drop files between them, synchronize keyboards regardless of the language used by either side (although this can be turned off), and fully support touch bar while using Windows. Parallels also feature great virtual machine controls, which allow fine-tuning as needed with excellent Retina display resolutions.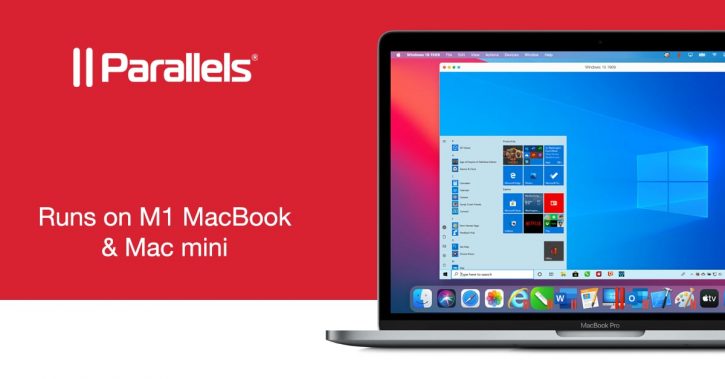 How does Parallels Desktop for Mac Work?
Amazing! With Parallels Desktop for Mac, you can seamlessly run both operating systems side-by-side. It's the easiest way to get more done without switching between platforms. You can use all of your favorite Windows apps and tools on a Mac or work in macOS while using any Windows app that isn't available natively. And with our new Apple M1 chip, it's faster than ever before!
Check Out Some Other Articles!
Drop your feedback and comments below!