Higher-end 27 Inch iMac Not Available on Amazon Or Best Buy
The higher-end 27 inch iMac not available on Amazon or Best Buy. The 8-core 10th-generation Intel Core i7 processor, Turbo Boost up to 5.0GHz, is not an option to purchase on Amazon or Best Buy for delivery. The Apple Store and Tiger Direct still show the higher-end iMac available for purchase. 
The 8-core 10th-generation Intel Core i7 price at Tiger Direct is not as great as Amazon or Best Buy in the previous weeks.
List price: 

$2,299.00

Instant Savings:

– $5.00

Price: $

2,294

$9.99 Shipping
The Apple iMac 27 inch is a 5k ultra-thin all-in-one desktop computer stuffed with the latest processors, high-speed memory, astounding graphics, and ultrafast SSD storage.
The latest 27-inch iMac comes with 10th-generation Intel i5 and i7 chipsets. The entry-level model comes with the Radeon Pro 500-series GPU, which is a huge improvement over the last generation's base GPU.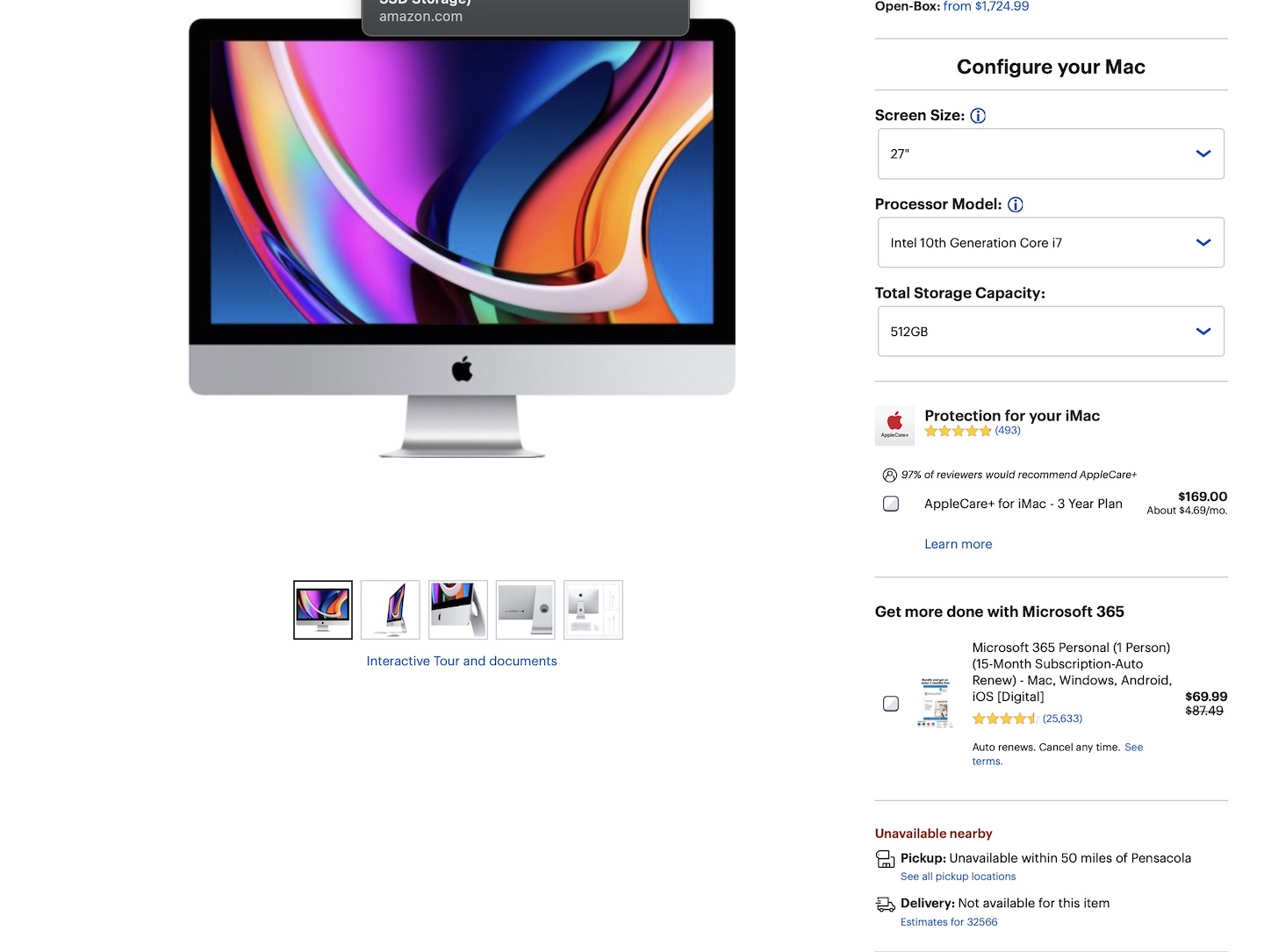 The powerful graphics are powered by the Radeon Pro 5300 or 5500 Xt graphic cards. These graphic cards not only power the built-in display but allows you to run up to one 6K display or two 5K displays or two 4K displays.
The 27-inch iMac comes in three different standard configurations in 2020 and can upgrade whatever you see fit to meet your needs.
As of today, the 3.8 GHz is not available from Amazon and Best Buy. You can still purchase the 3.3GHz 6-core 10th-generation Intel Core i5 and the 3.1GHz 6-core 10th-generation Intel Core i5.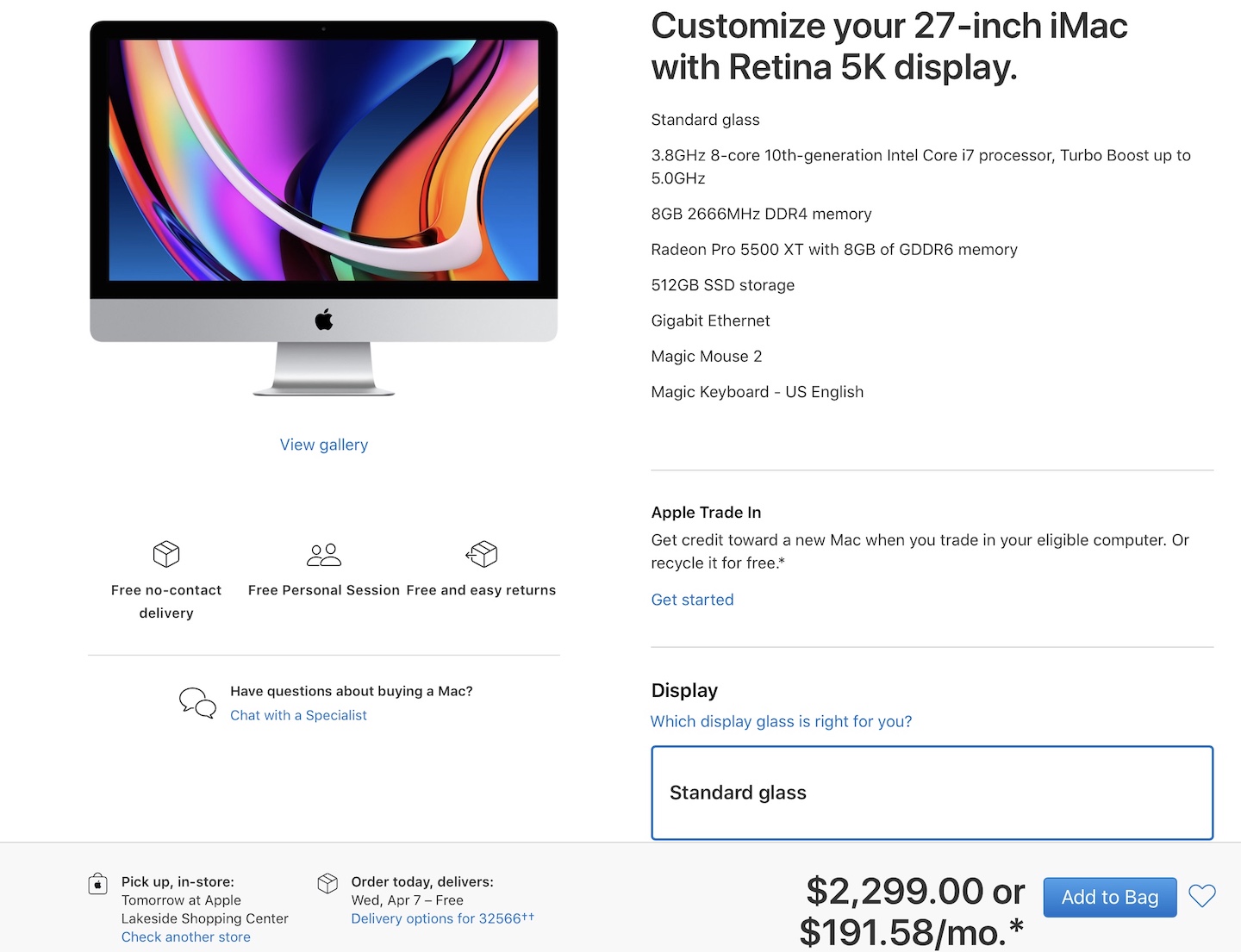 iMac 27 inch Deal | 3.1 GHz 
Intel Core i5 $1,679
iMac 27 inch Discount | 3.3 GHz 
Intel Core i5 $1,809
It makes you wonder why Amazon has dropped the higher-end iMac, and Best Buy has stopped shipping them as well? Could this be an indication of the M1X iMac? Let's hope so!
Check Out The Other Articles
Our Other Pages
Let us know what you think?  Drop your feedback and comments below!