Are you tired of notifications from displaying up on your Mac's lock screen? Would you like to hide them for privacy purposes? If you're a frequent user of the convenient lock screen feature on the Mac, you may be interested in turning off the display lock screen notifications on Mac.
Notifications keep you updated on your emails, text messages, calendar events, and more. Although viewing various notifications without having to log in to your Mac seems pretty convenient, it usually comes at the cost of your privacy. Anyone can view these notifications without a passcode. Is this something you want to turn off on your Mac right away? No problem, as you can quickly turn off the lock screen notifications on a Mac.
3 Steps to Disable Lock Screen Notifications on Mac 
You have complete control over which notifications are displayed on your Mac's lock screen. You'll need to make proper use of the system preferences. Follow the steps below to get started.
Open "System Preferences" on your Mac from the Dock.
Click "Notifications" 
Select the app on the left plane and uncheck the box for the option "Show notifications on lock screen."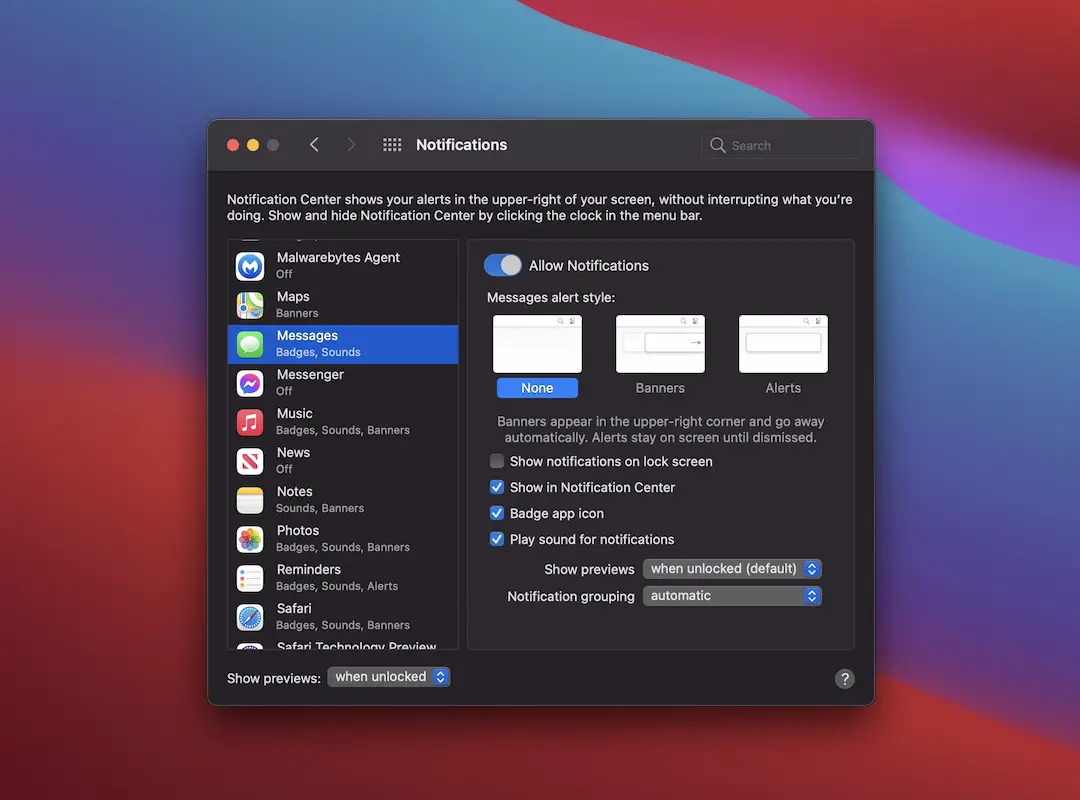 It's that easy, and your privacy just got a lot better. There isn't currently a setting that disables screen notifications for all apps concurrently just yet. Hence, you'll disable this setting for each app individually.
Check Out The Other Articles!
Our Other Pages
What else would you like to see in macOS for the privacy settings? Drop your comments below!