The Apple Watch Series 6 is the ultimate fitness and wellness device. It's packed with features that make everyday life easier, more entertaining, and more productive. It's the perfect device for anyone who wants to do more with their iPhone.
The Apple Watch Series 6 has a new sensor that measures the amount of oxygen in your blood. This provides a better understanding of fitness and wellness, so you can make more informed decisions about what to do next. It's also great for people who have conditions like sleep apnea or asthma because it helps them monitor their shape while they go about their day.
You can utilize your finger to swipe between apps or zoom into photos quickly, so everything seems fluid and natural on this more prominent display. You won't encounter another device like it on the market today. It's not just an excellent product but also an incredible experience you can have every day of your life.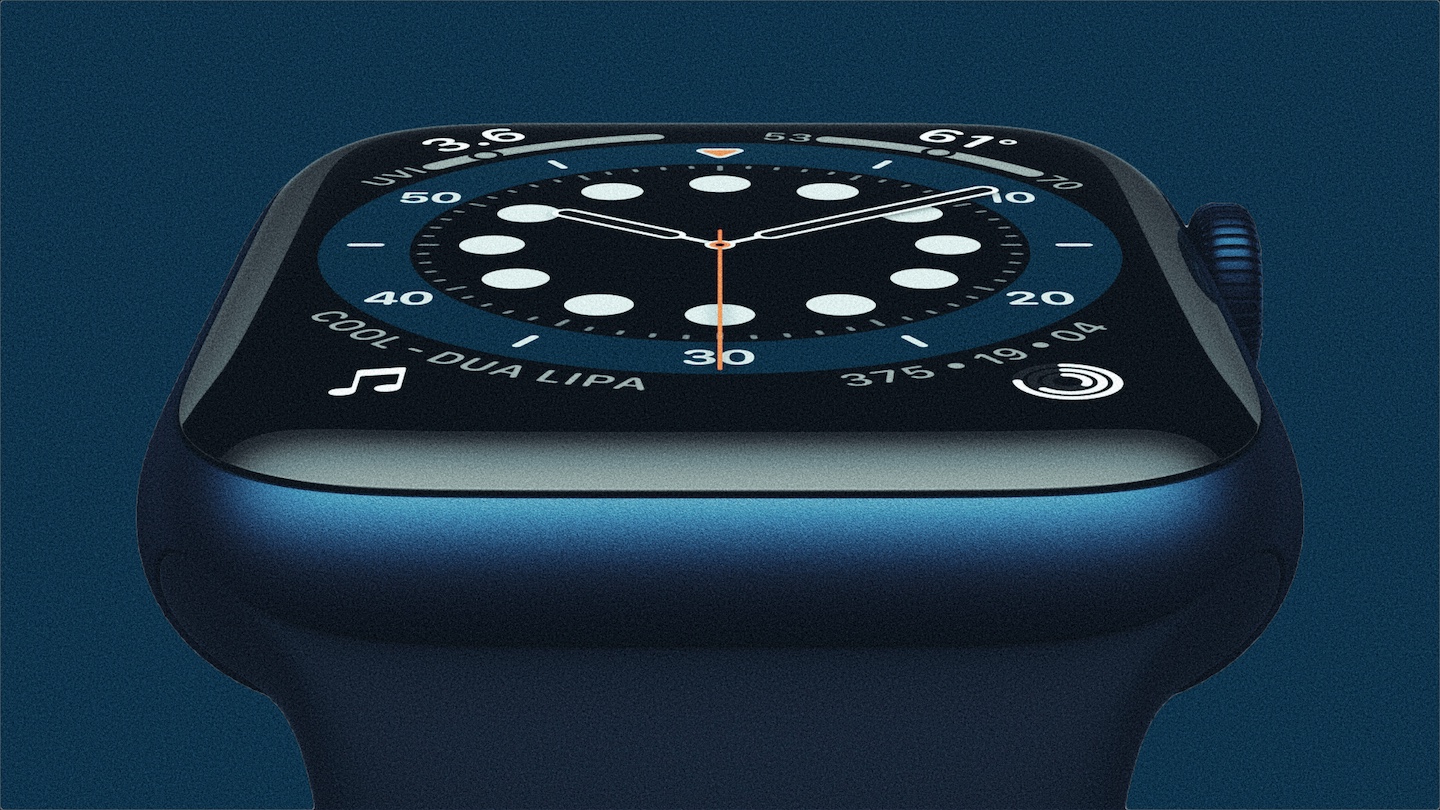 Apple Watch Series 6 Design
The Apple Watch Series 6 is available in 40 and 44mm sizes and it has the same thinner, smaller case that begun in Series 4, along with the low power and OLED Always-On display introduced in the Series 5. In Series 6, the Always-On display in the Apple Watch Series 6 is 2.5 times brighter than Apple Watch Series 5 when outdoors, so it's much easier to see in high sunlight.
The display dims when your is down to preserve battery life, but critical features like clock hands stay lit all the time. The Apple Watch's display also has a variable refresh rate that changes from 60Hz to as low as 1Hz when the watch is idle.
The new Apple Watch Series 6 offers many of the exact display specifications as its predecessor, such as 1000 nits brightness. The aluminum Apple Watches feature Ion-X glass to protect the screen; stainless steel and titanium models use sapphire crystal glass instead for a more durable finish! 
Sapphire is stronger than Ion-x because it's denser, which means your watch will be less susceptible to scratching or damage from accidental drops on hard surfaces like concrete. If you're looking for something that'll stand up against daily wear-and-tear––without sacrificing any style points in the process––then an upgrade might be just what you need!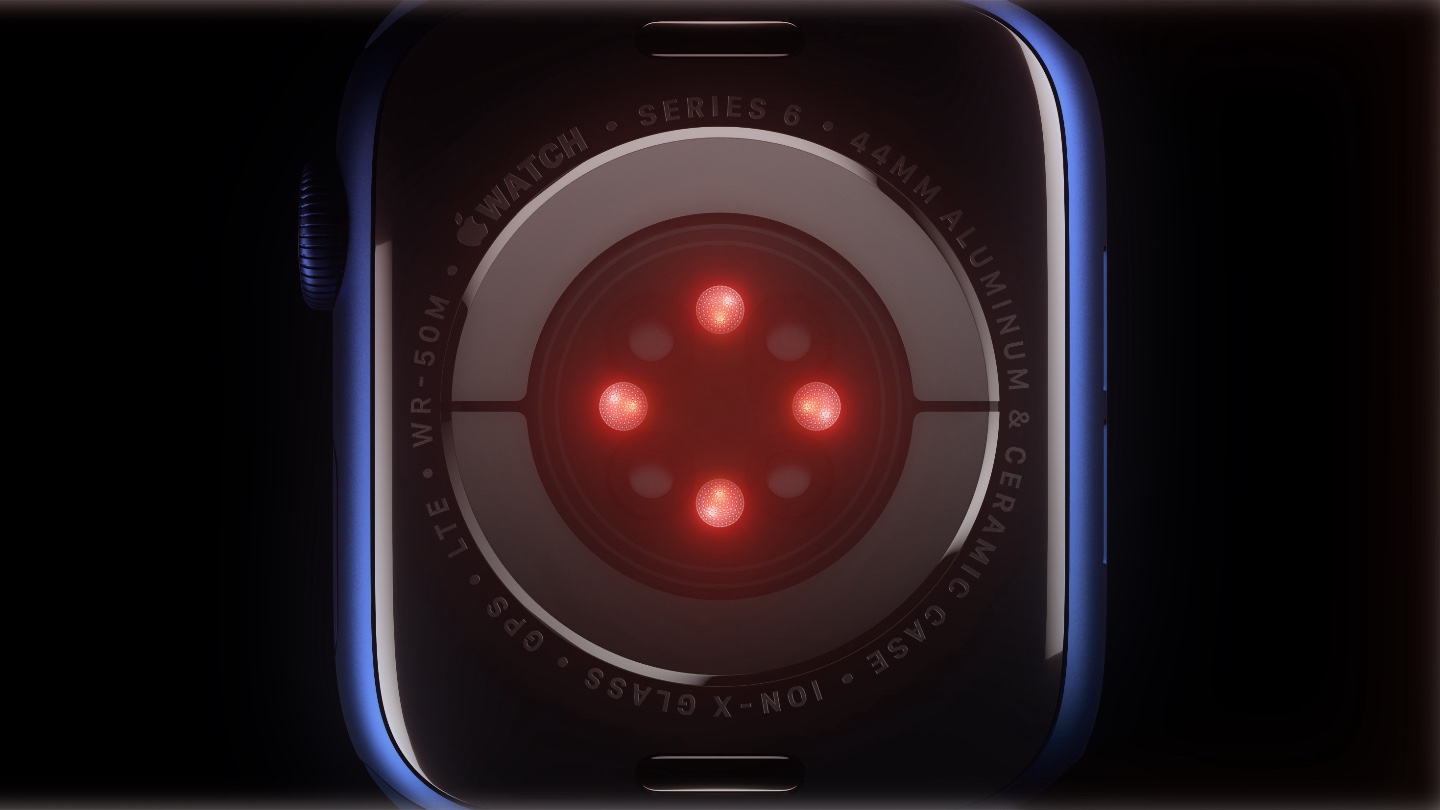 Apple Watch Series 6 Water Resistance
Apple has a history of being at the forefront with its products, and they have done it again with these new Series 6 Apple Watches. The watches are now waterproof up to 50 meters deep, which means that you can even wear them while swimming! The speaker is also water-resistant, so if your watch does get wet from sweat or rain (or any other fluid), then sound vibrations will expel all of the moisture out after exposure.
Apple Watch Series 6 Health Features
There's a new sensor in the Apple Watch Series 6 that facilitates Blood Oxygen monitoring that measures oxygen saturation in the blood to better understand your fitness and wellness. With the Apple Wach Series 6, you can get more insights into your heart's rhythm than ever before. You'll know if something isn't right and take action quickly – whether that means seeing a doctor or simply getting some rest. And because this information is stored securely in the Health app on iPhone and iPad, you can access it whenever you need it.
Apple Watch Series 6 

Blood Oxygen Monitoring
The algorithm included in the new Blood Oxygen app that measures blood oxygen within 70 and 100 percent. Green, red, and infrared LEDs shine light onto the wrist's blood vessels, with photodiodes measuring the amount of light reflected. On-demand measurement is available within the app, and the watch also occasionally takes background measurements if you are inactive, including during sleep. Data is available in the Health app.
Apple Watch Series 6 

ECGs
The Apple Watch has recently been released with an ECG feature designed to detect health conditions, such as arrhythmia. This function works by holding a finger on the Digital Crown and can provide inconclusive results in some cases.
A single-lead ECG means you can take your heart's electrical sensations all the time. The accuracy is less than a clinical electrocardiogram. However, if not enough to diagnose medical conditions, it still provides an idea of what might be happening in your body and whether any changes need attention from a doctor.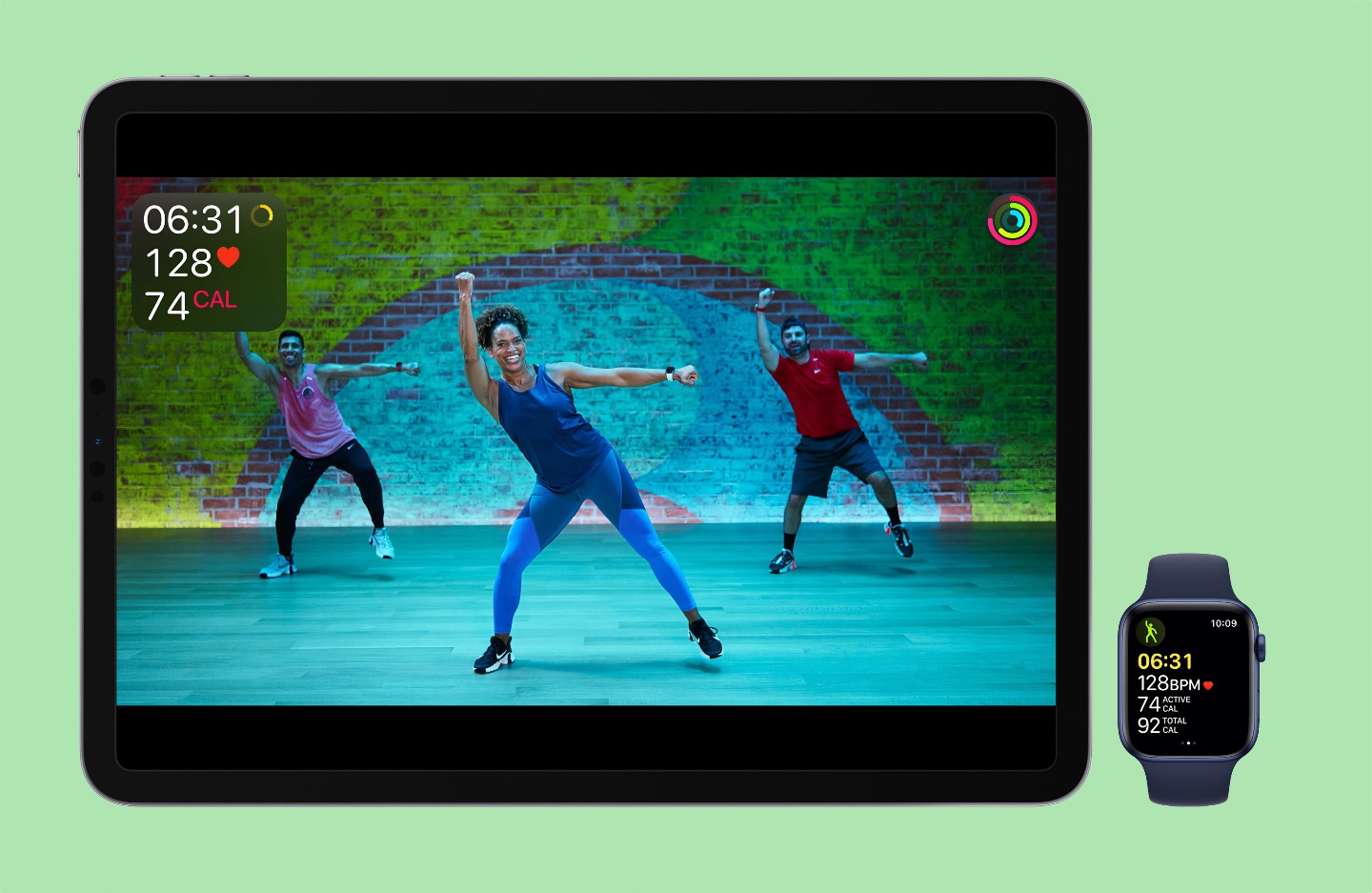 Apple Watch Series 6 Battery
Apple Watch is so capable you'll want to wear it all day long, and that includes when we designed its battery life. Apple made sure they considered what people might do with their watches daily, like checking the time, receiving notifications from apps, or messages from friends/family members who may have sported one of these great devices too!
Apple Watch has become such popular technology among consumers today because it is more than just your average watch–it's also very functional in terms of how much information you receive through various alerts. Aside from being able to handle most notification systems seamlessly without having any slowing down issues whatsoever. View more battery Info
Talk: Up to 1.5 hours connected to LTE

Audio Playback Apple Watch storage: Up to 11 hours playback from Apple Watch storage

Audio Playback streaming playlist with LTE: Up to 8 hours streaming playlist with LTE

Indoor workout: Up to 11 hours

Outdoor workout with GPS: Up to 7 hours outdoor workout with GPS

Outdoor workout with GPS and LTE: Up to 6 hours 

Family Setup Battery Life: Up to 14 hours

All-Day Battery Life: Up to 18 hours

Apple Watch Series 6 Connectivity
Apple Watch Series 6 models are equipped with an Apple-designed W3 chip, and there are two variants available: GPS and GPS + Cellular. GPS + Cellular models have a built-in LTE chip and can connect to LTE without an iPhone, while GPS models are WiFi only.
LTE connectivity has been available since the Apple Watch Series 3, and with an LTE connection, the Apple Watch is untethered from the iPhone and does not require an iPhone or known WiFi network for an internet connection.
Apple Watch Series 5 supports 5GHz WiFi and Bluetooth 5.0. In comparison to Bluetooth 4.2, Bluetooth 5.0 offers a more extended range, faster speeds, more comprehensive broadcast message capacity, and better interoperability with other wireless technologies.
GPS has been built in the Apple Watch since Series 2, and all Series 6 models, LTE, and non-LTE feature a GPS chip that allows the Apple Watch to discover its position without needing to be near an iPhone.
With GPS, the Apple Watch can keep a note on speed, distance, and route while you're walking, jogging, hiking, or biking, giving more insight into your fitness activities.
Where To Buy
Pricing on the Apple Watch Series 6 begins at $399 for non-LTE models and $499 for LTE 6 series models.
Check Out The Other Articles!
Our Other Pages
Share your ideas and advice in the comments. Drop your feedback and comments below!