New Powerful Mac Mini M1 
The Mac mini M1 just got better than ever and could be the best Mac Mini ever released. The Mac mini M1 is a versatile powerhouse capable of any task at hand with the new M1 chip. The Apple M1 chip takes Apple's most talented, do-it-all desktop into another dimension.  
With up to 3x faster CPU performance. Up to 6x faster graphics. And Apple's most advanced Neural Engine for up to 15x faster machine learning. Get ready to work, play, and create on the Mac mini with speed and power beyond anything you ever imagined. It's here. Apple's first chip was explicitly designed for Mac.
Before now, Macs have employed many chips for CPU, security, and I/O, but Apple's work to integrate these chips has been the factory why the M1 chip is so much faster and efficient than the Intel-based Macs. Apple has been utilizing Intel chips for Mac computers since 2006.
The new processor is a 3.2 GHz chip with 16 billion transistors on its silicon that comes equipped with a variety of features like unified memory, a storage controller, and the integrated security enclave to make your browsing experience faster and more secure. The M1 in the Mac mini has an 8-core CPU with four high-efficiency cores, four high-performance cores, and an integrated GPU with 8-cores.
Have you ever wanted to have access to a powerful workstation with the convenience of sitting at your desk? Well, look no further! Mac mini is here for your needs. You also connect up to two displays so you can multitask like never before. The GPU performance of the M1 chip lets you enjoy graphics-intensive games with fluid frame rates and high fidelity. Simultaneously, its bright display will allow anyone who's into design or photography to do their job more effortless than ever imagined.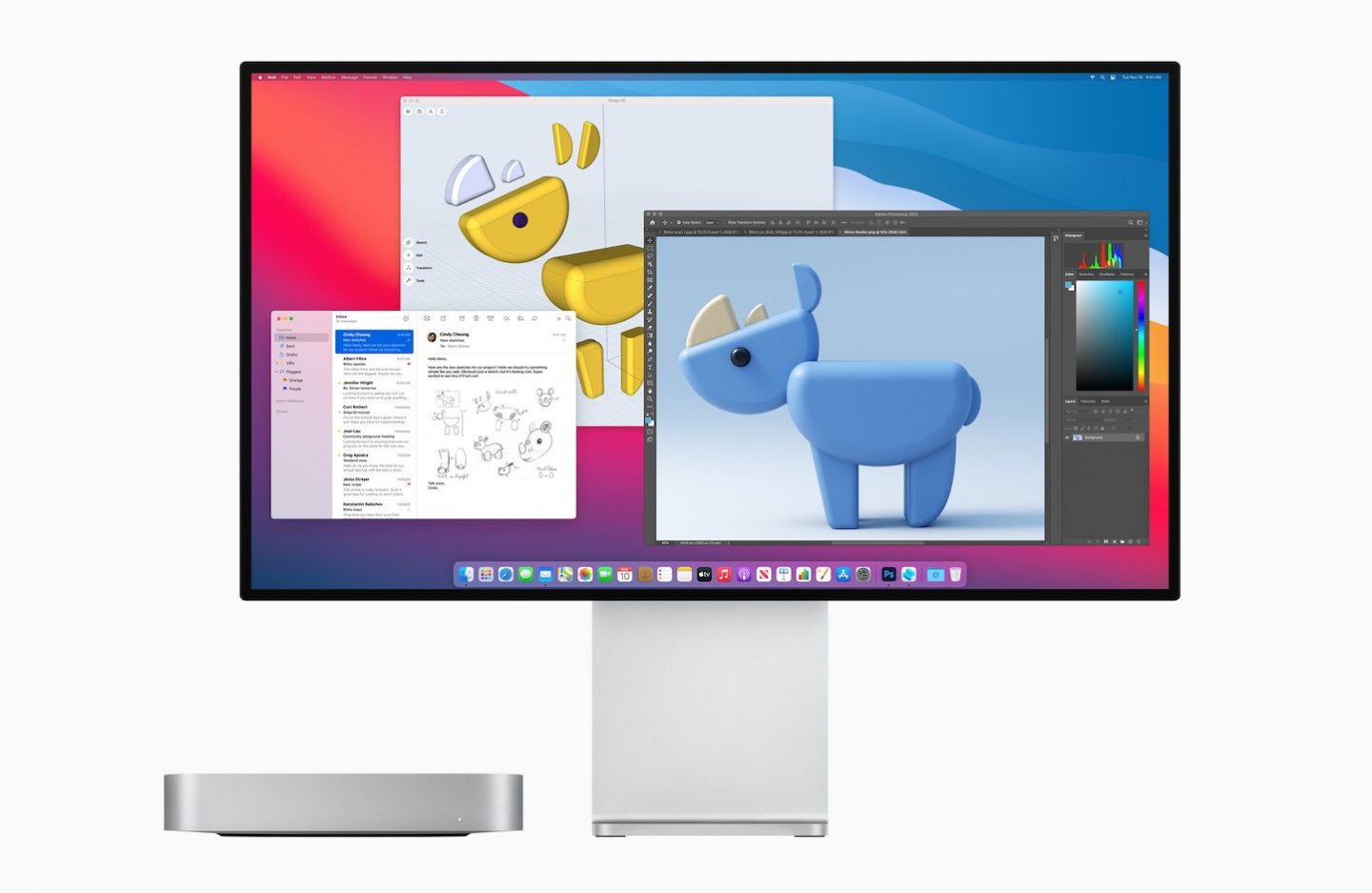 M1 Mac Mini CPU 
8-core CPU in M1 is the highest-performing CPU Apple has ever built. It connects four performance cores and four efficiency cores to deliver the world's best CPU performance per watt for single-threaded and multithreaded tasks. This results in a quantum leap in performance — all of these performance gains also use less power. The performance cores are the world's fastest CPU core for low-power silicon — and M1 has four of them, uniting their efforts for a massive boost in performance.
The four efficiency cores produce an outstanding performance for daily tasks using just 10% of the power. The efficiency cores are ideal for running lightweight tasks, allowing the performance cores to undertake the most demanding workloads. The M1 chip is leading the pack for the energy-efficient PC, but at the same time, it's breaking records in performance. 
M1 Mac Mini GPU
The 8-core GPU is 6x more quickly than the last Mac mini, allowing tor projects such as complex 3D rendering. The Mac mini is five times faster in a Windows comparison. The 8-core GPU can execute 25,000 threads simultaneously and combine improved graphics performance with lower power consumption.
The GPU in the M1 chip brings the world's fastest integrated graphics in a personal computer comparable to the Mac Mini. It highlights eight powerful GPU cores tasked exclusively with making graphics smoother, quicker and 8K video plays seamlessly.
Unbelievable graphics performance in Final Cut Pro renders a timeline up to 6x faster. Affinity Photo is capable of editing photos up to 4x faster. Games are blazing fast with supersmooth frame rates and higher fidelity.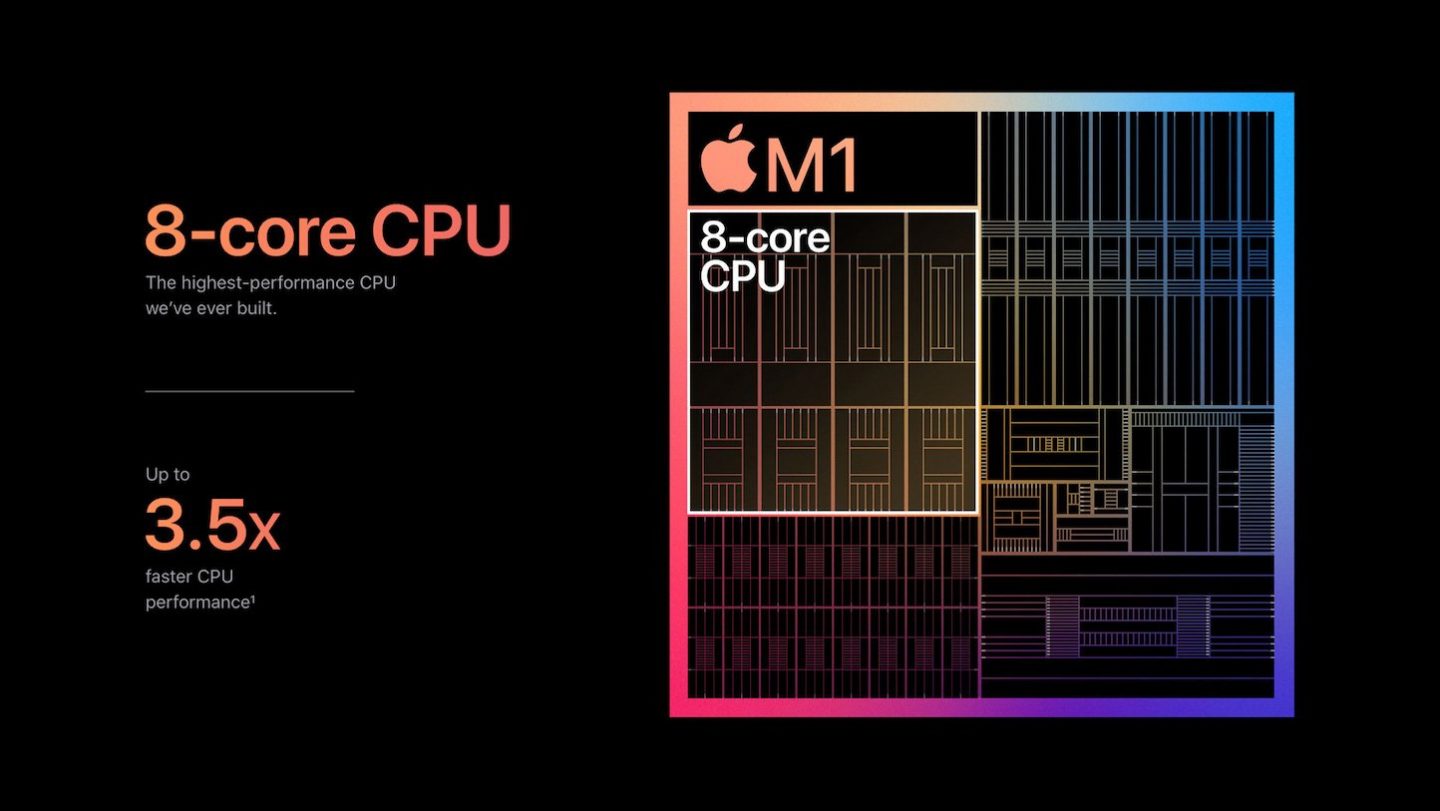 Mac Mini M1 Unified Memory Architecture
One of the many features of the M1 is the unified memory architecture that unifies high-bandwidth, low-latency memory into a single pool, minimizing the copying between multiple memory pools for dramatic performance improvement beyond the complete system. The Mac mini M1 supports up to 16GB of unified memory, with the base model shipping with 8GB.
Mac Mini M1 Ports
Apple has equipped the Mac mini M1 with multiple ports, enabling several peripherals to be used at once. The M1 Mac mini M1 has a total of two Thunderbolt 3/USB-C 4 ports at the rear of the device, which can support USB-C accessories and displays, along with an HDMI 2.0 port, a Gigabit Ethernet port, two USB-A ports and, a 3.5mm headphone jack. The M1 Mac Mini comes with Wi-Fi 6 and Bluetooth 5.0. The M1 Mac mini M1 is the first to introduce Wi-Fi 6, though, unlike the Intel model, there's no opportunity for getting it with a 10Gbps Ethernet port.
Mac mini M1 Neural Engine
A new, more advanced Neural Engine in the Mac mini is up to 15x faster for machine learning tasks. Apple states the 8‑core GPU, machine learning accelerators, and the Neural Engine, and the M1 chip is designed to excel at ML tasks. The Neural Engine has a 16-core design that can perform 11 trillion operations per second and machine learning accelerators, which allow Ml-bases tasks significantly faster.
Mac mini M1 Display Configuration
This new chip and configuration offer some improvements over previous models, with Thunderbolt 3 ports capable of handling up to 6K resolution – perfect for 4K video editing or displaying content on a 6k monitor.
Mac mini M1
It can support up to two displays, one 6K display connected to Thunderbolt, and one 4K connected to HDMI 2.0
Intel Mac mini:
Can support up to three displays, with two displays both at 4k connected via Thunderbolt and one display at 4K resolution connected via HDMI 2.0

Or two displays, one at 5K resolution connected via Thunderbolt 3, and one display 4K resolution connected via HDMI 2.0
Mac mini M1 Design
There have been minor design changes to the Mac mini M1, and it remains to feature the flat, compacted, square-shaped 1.4-inch high, 7.7-inch wide aluminum enclosure. The M1 Mac mini M1 is available in Silver.
Apple says the M1 Mac mini's superior thermal design sustains performance while the machine remains cool and quiet. It is configurable with up to 16GB RAM and is upgradable to 2TB storage space.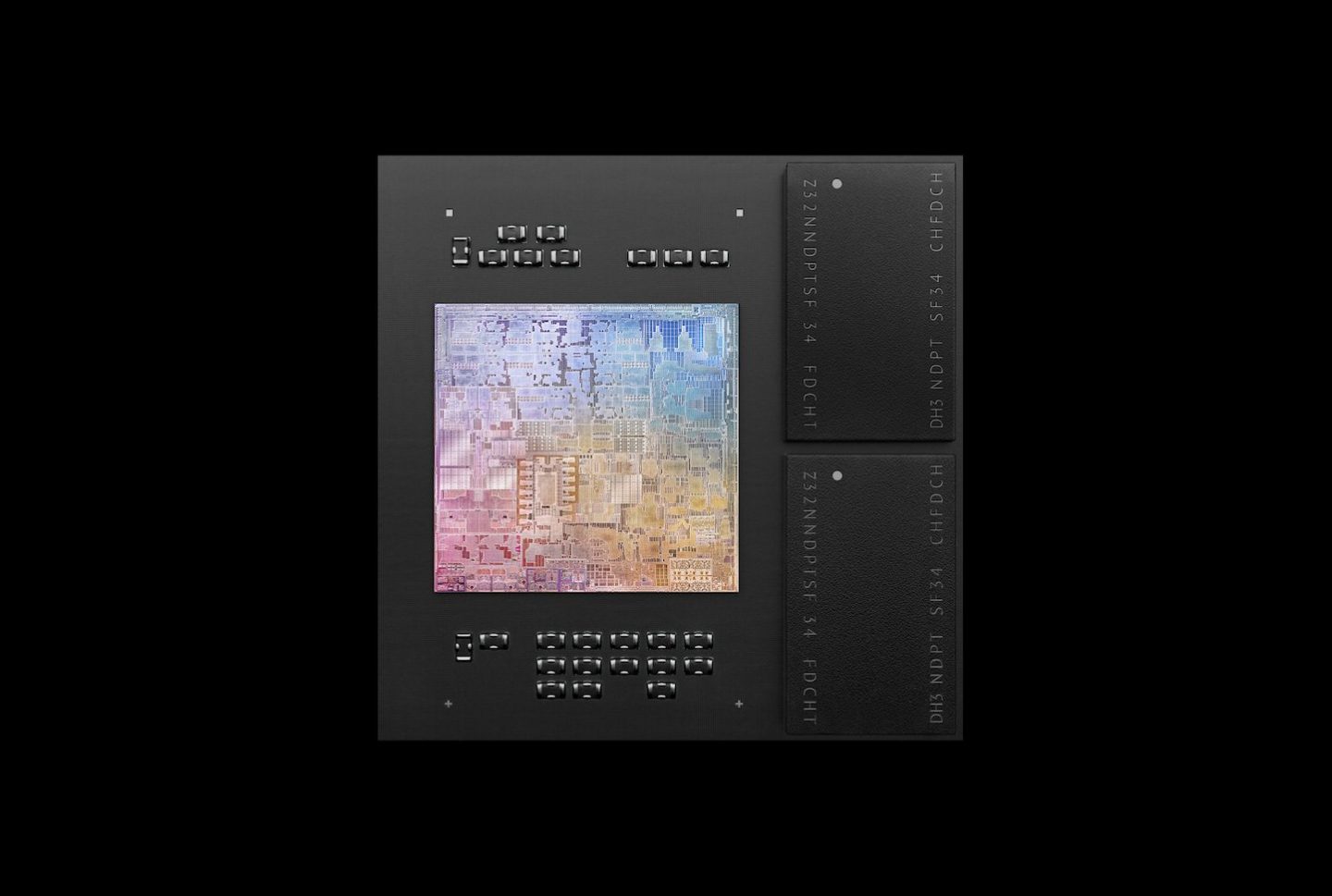 Mac Mini w/ M1 vs Mac Mini w/ Intel
The M1 chip replaces the Intel chips in the Macbook Air, Macbook Pro, and Mac Mini. This translates to one of the best Mac minis to ever be released.
Below are some stats from Apple regarding the M1 chip & the Mac Mini
Compile code in Xcode up to 3x faster.

Play a graphics-intensive game with up to 4x higher frame rates.

Render a complex timeline in Final Cut Pro up to 6x more quickly.

Take music production to new levels by using up to 3x as many real-time plug-ins in Logic Pro.

Magically increase the resolution of a photo in Pixelmator Pro up to 15x faster.

Utilize ML frameworks like TensorFlow or Create ML, now accelerated by the M1 chip.
Apple has only replaced its very bottom-end machines with Apple Silicon variants, but we should see the higher-end devices updated next year. 
Best Mac Mini Deals
If you have been thinking about buying an Apple computer but don't look to spend more than $1000, then the Mac mini would be a perfect choice. The latest Mac mini features Apple's new M1 chip that delivers up to 3x faster CPU performance and up to 6x faster graphic, So you can work, create, and play on Mac mini faster than ever before. 
With a regular price starting at $699 for the Mac mini with 8GB RAM and 256GB, this remains one of the most affordable ways to land your hands on the fastest Mac mini ever even without getting the best Mac mini deal out there.
Mac Mini M1 Upgrade Price List 
There are two Mac mini M1 models available from Apple. 
Lower-level M1 Mac mini
16GB RAM: +$200

512GB SSD: +$200

1TB SSD: +$400

2TB SSD: +$800
Higher-end Mac mini M1: M1 chip
16GB RAM: +$200

1TB SSD: +$200

2TB SSD: +$600
Mac Mini M1 | Best Buy
You can currently pick yourself up the new 

Mac Mini M1 8GB RAM, 256GB SSD Storage

 at Best Buy. If you are a new subscriber to Apple Music and News+, then you will get it for free for six months with Best Buy. Six months of free Apple Music equates to 

$120 of savings

.

You can currently pick yourself up the new 

Mac Mini M1 8GB RAM, 512GB SSD Storage

 at Best Buy. If you are a new subscriber to Apple Music and News+, then you will get it for free for six months with Best Buy. Six months of free Apple Music equates to $

120 of savings.
Mac Mini M1 | Amazon
Check Out The Other Apple M1 Deals!
Our Other Pages
Give it a shot, and let us know if you take advantage of any of these deals!!  Drop your feedback and comments below