Best AirTag Accessories 
The much-awaited Apple AirTag is finally here! Apple announced the AirTag at the Spring Loaded event earlier this year. The nifty little tracker ensures you never lose your belongings. However, you will need a case or strap with the new sleek accessory to attach it to the item you want to track. Here's Mac Advisers roundup of the best AirTag Accessories from Apple and other brands to fit every budget and fashion!
Apple AirTag leather loop 

Apple AirTag Leather Key Ring

TagLock AirTag Bike Mount

Caseology Vault for Apple AirTag Case

Belkin Secure Holder with Strap for AirTag

Belkin Secure Holder with Key Ring for AirTag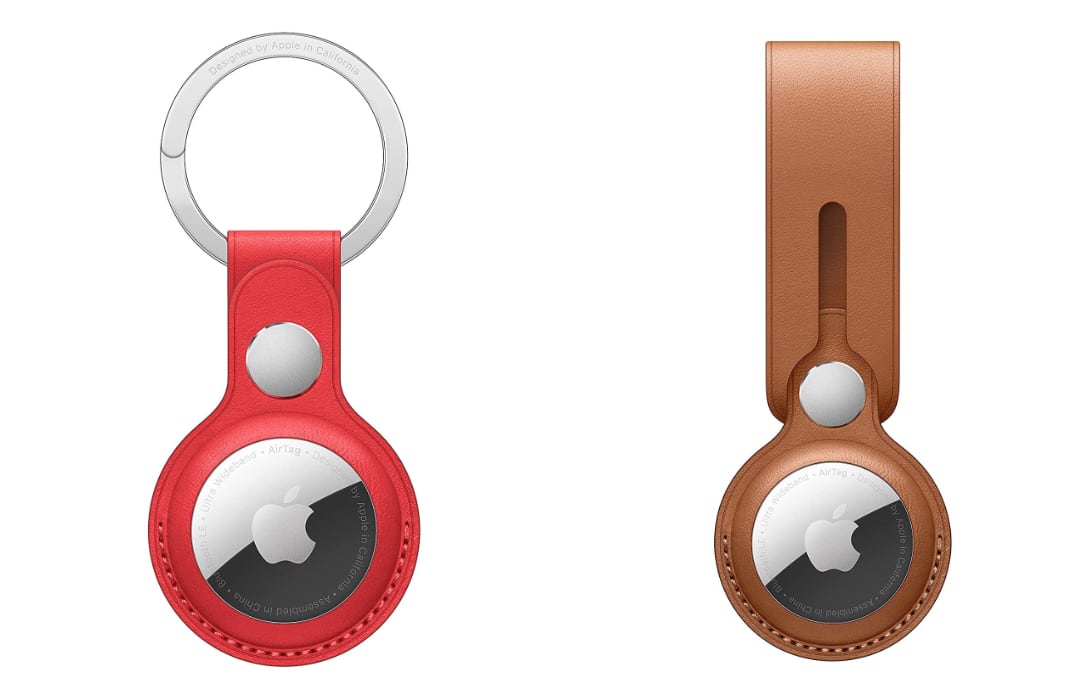 Apple AirTag Leather Loop 
This European leather loop is an elegant touch to this versatile AirTag holder. This gorgeous AirTag leather case from Apple is made of premium European leather, so you know it will stand the test of time. It stays securely attached to your bag while keeping everything in its place, including your expensive gadgets. Plus, the masterful crafting looks and feels amazing too! 
Apple AirTag Leather Key Ring
Apple's new AirTag keychain is the perfect blend of form and function. It features an open design that allows you to keep your Apple logo on full display while also being affordable for everyone. Snap it in place around a ring with your keys for easy access!
ON SALE
Apple AirTag Leather Loop - Saddle Brown
Specially tanned European leather adds an extra touch of elegance to this versatile loop.
It stays firmly attached while securing your AirTag tightly in place, so you always know where your items are.
Make AirTag yours with a range of colorful accessories
Apple AirTag Leather Key Ring - Saddle Brown
The leather key ring is thoughtfully crafted from the finest materials.
The stainless steel is as striking as it is strong, while the European leather is specially tanned and soft to the touch.
And it fits snugly over your AirTag, so you never have to worry about it falling out.
Last update on 2022-06-26 / Affiliate links / Images from Amazon Product Advertising API
TagLock AirTag Bike Mount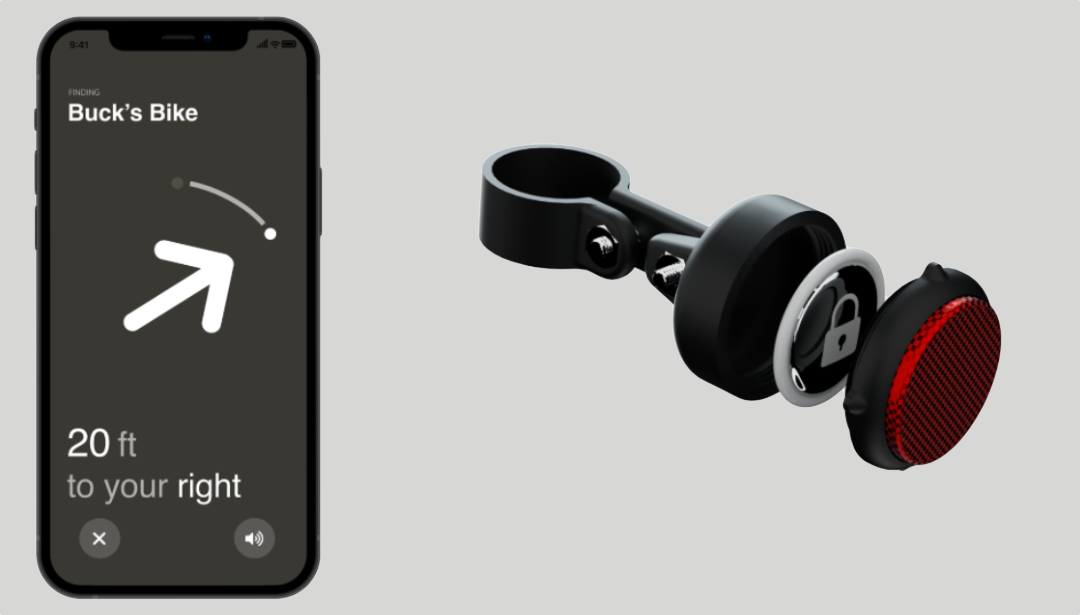 The TagLock Bike Mount is a high-quality bicycle reflector that also allows you to track your bike if lost or stolen. Going on a long bike trip and want the added security that someone knows where you at? Why not! This water-resistant AirTag bike mount is super easy to install and not expensive. The best Apple AirTag accessory gift for friends and family who enjoy biking. 
TagLock | AirTag Bike Mount, Hidden Apple AirTag Bicycle Reflector, Bike GPS Tracker, Anti-Theft AirTag Case, Air Tag Holder, Apple Tag Holder, Bicycle GPS Tracker
DOES NOT INCLUDE AIRTAG** [Bicycle Reflector Fitment and Easy Install] Our AirTag Bike Reflector fits bike seat post sizes [26.8mm - 28.3mm] & [30.7mm - 31.8mm] with easy installation using a Phillips head screw driver for standard bicycle reflector fitment. If your bike seat post is not within the fitment range, you can simply attach the AirTag device housing piece of our bike mount reflector to most any existing bicycle reflector seat post mount.
[Hidden AirTag Bike Tracking Device] Use our Apple AirTag bike mount to turn your Apple AirTag into a hidden bike GPS tracking device. Discretely attach to your bike to easily track if lost or stolen, or monitor your kids movements while they're out riding around town. With our dual function Apple AirTag bicycle reflector design, thieves and people passing by will not realize an AirTag is in the bike reflector.
[Expertly Engineered AirTag Accessory] Simple no-drill design for easy install created by aerospace engineers using high-quality materials. Sleek AirTag bicycle reflector aesthetic and durable design to ensure product longevity without drawing attention. Smooth matte black plastic finish produced via a high-quality injection molding process rather than 3D printing like most AirTag bike mount competitors.
Last update on 2022-06-27 / Affiliate links / Images from Amazon Product Advertising API
Belkin Secure Holder with Strap for AirTag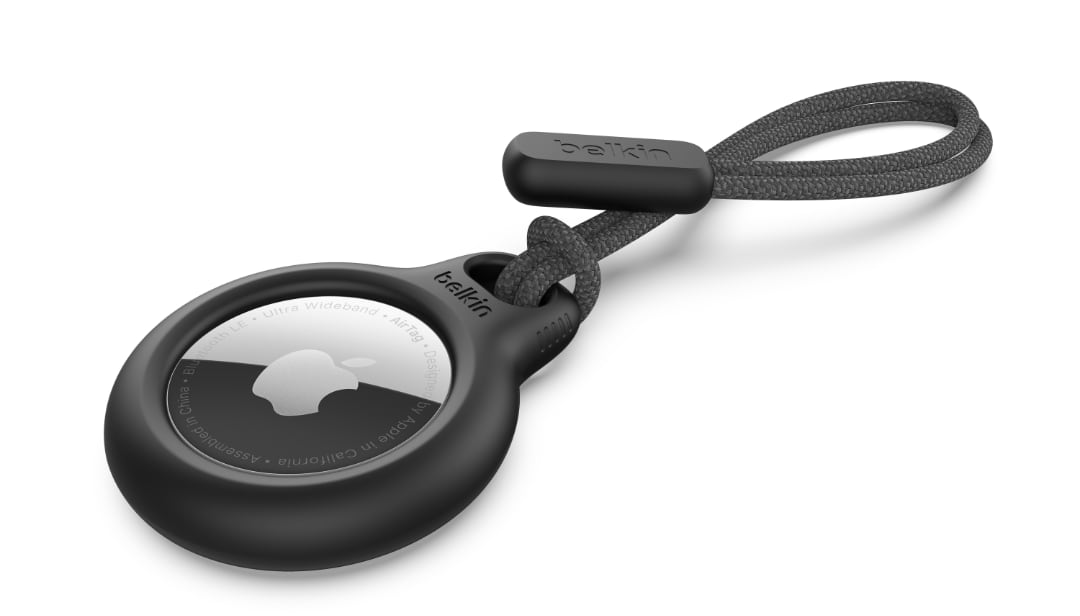 Keeping your AirTag safe has never been easier, thanks to Belkin's Secure Holder with Strap for AirTags. It features a "twist-and-lock design" that keeps the holder in place and protects against bumps, bruises, and scratches. The raised edges on top provide extra protection from any sharp objects that may come into contact with it while you're carrying it around – making this accessory essential for those of us who don't want our new toys damaged!
When you're on the go, find comfort knowing that it's safe inside of this protective shell made for travelers like yourself who need complete visibility while also getting advanced scratch protection!
​

Belkin Secure Holder with Key Ring for AirTag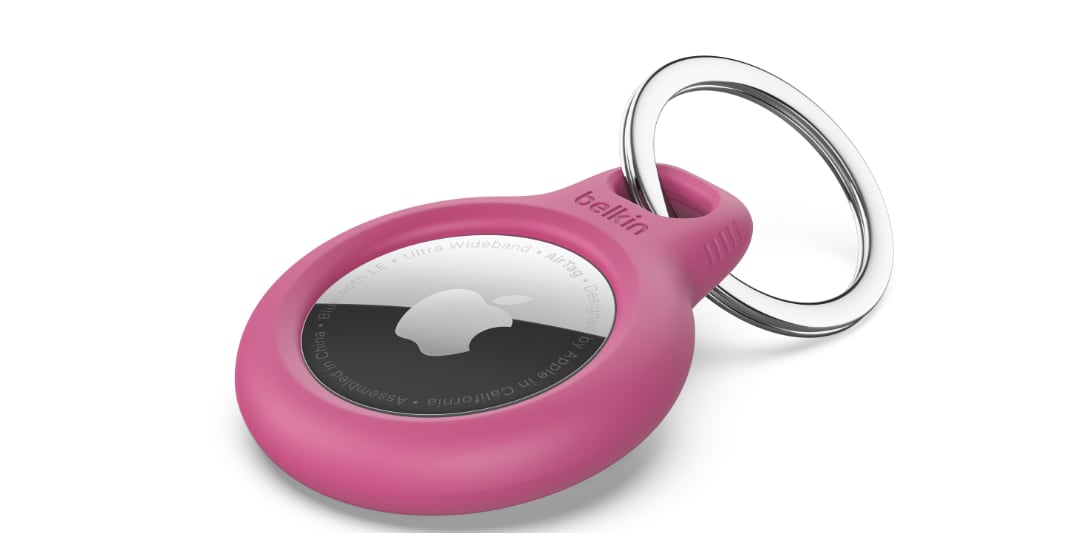 The Secure Holder is designed to make it easy for you and your family members to track the items that matter most. With its innovative Twist and Lock design, this smart holder locks AirTags in place with just one click – perfect for busy families on the go!
It's essentially the same as the Belkin secure holder with strap, just without the strap. Most people have an extra keychain floating around, so I would go with the model with the strap.
Caseology Vault for Apple AirTag Case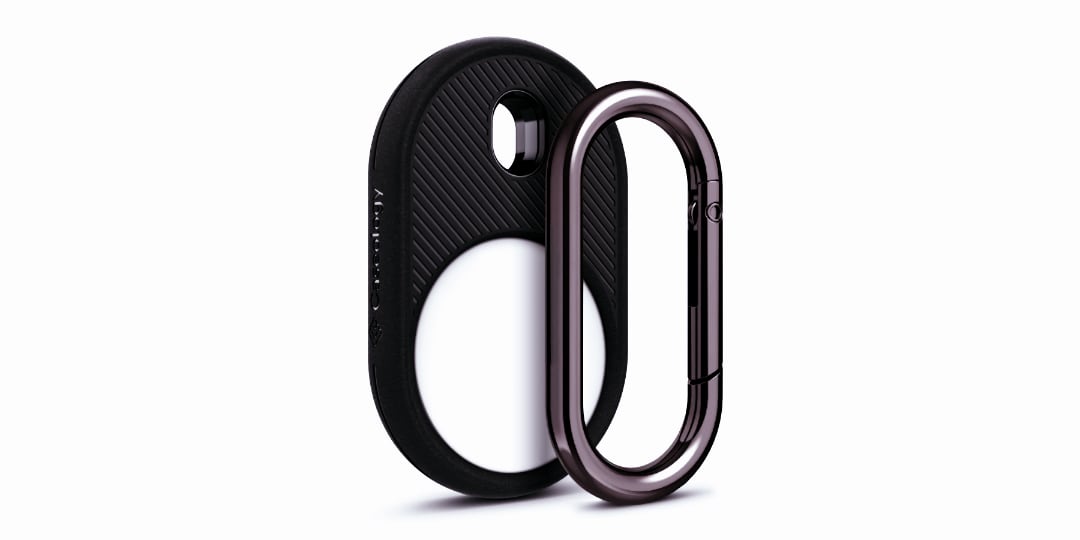 Vault's newest addition is a compact carrying case for the AirTag that offers convenient features like carabiner clips. The sandstone texture ensures it feels good and grips great in your hand while keeping your device safe by your side!
The Caseology Vault AirTags Carabiner Case takes on a more dog tag-like shape than some of the round options we have seen thus far. The snap-in design has users pushing the AirTag directly into the opening along the bottom of this case with an included carabiner for attaching it anywhere you need quick access from and can be snapped onto your belt loop! It appears that while inside its housing, there are no gaps where dirt or dust can get in.
The Caseology Vault for Apple Airtag features a perfectly compact design if you need to carry your AirTag with ease. The case is made of rugged, durable textured TPU so it can protect your device and fit easily on keys or in bags. It comes with a convenient carabiner allowing you to attach the tag anywhere from backpacks to purses!
ON SALE
Caseology Vault Compatible with Apple AirTag Case for AirTag Keychain (2021) - Matte Black
Compact and protective design for AirTag holder that fits easily on your valuable accessories such as keys, bags, wallet, and dog collar.
Tough, durable, sandstone textured TPU keeps your AirTags secure. A waterproof Airtag case and durable AirTag keyring allows for you to go on your day knowing that your AirTags are safe and protected by Caseology.
The convenient carabiner allows you to clip on and go. Clip your Airtag accessories on anything you believe is valuable. Attach AirTags cover on your pet collar, bags, and on your key ring for your car keys and keychain.
Last update on 2022-06-26 / Affiliate links / Images from Amazon Product Advertising API