Customize your start page in Safari
With macOS Big Sur, you can customize the new start page to make it your own. You can set a background image and select which sections appear on the start screen — including Favorites, Siri Suggestions, Reading List, iCloud Tabs (if enabled), Privacy Report (available in Safari Preferences).
Safari allows you to personalize your start page so that each time you open a new Safari window or tab, you'll see the view that works best for you. 
How to Customize Safari Start Page on Mac
To keep your browsing experience the best it can be, you'll need to find out which page is suitable for what. We will show you how to pick the page for a new window, tabs, and your home page.
Set Your Homepage, New Windows, and New Tab Page
1. Open Safari and go to Preferences, and then click General
2. For Safari opens with: click A new window.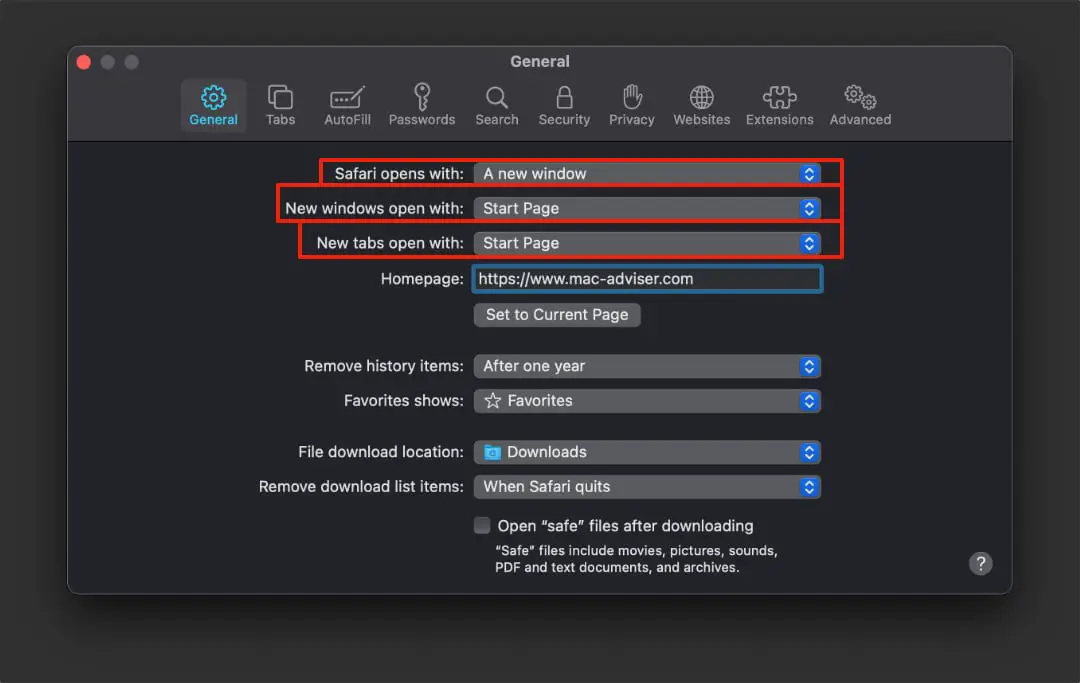 3. Select Start Page For both New windows open with: and New tabs open with:
Customize what you see on the Start Page
Use Your Background
1. Click the Settings icon on the bottom right corner of the Start Page.
2. Check the box for Background Image.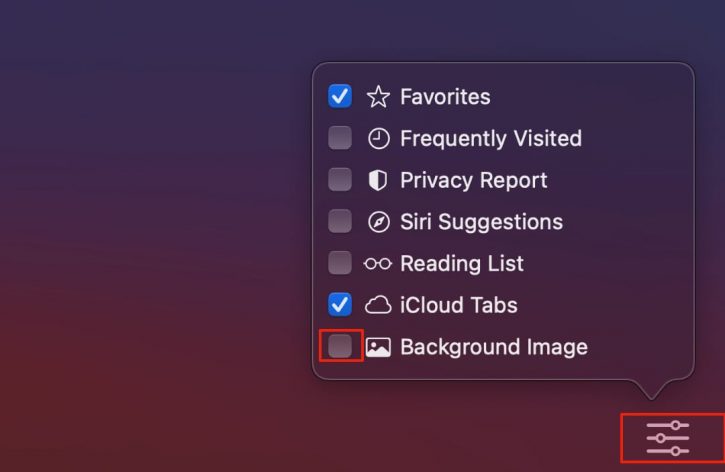 3. Click the + sign square. Alternatively, you can right-click a blank spot on the page and Select Choose Background.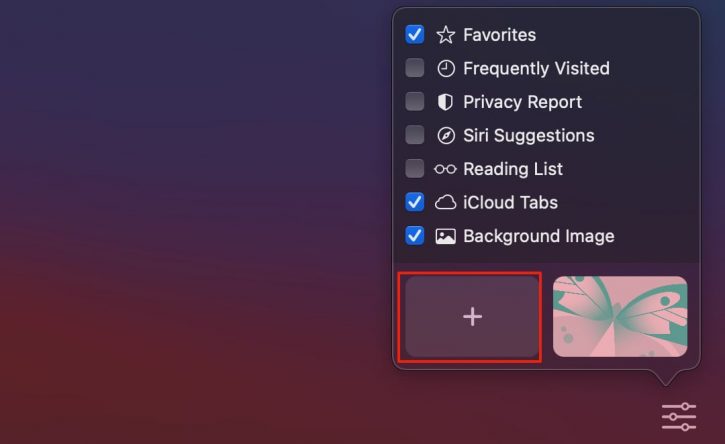 4. Browse and select an image to use.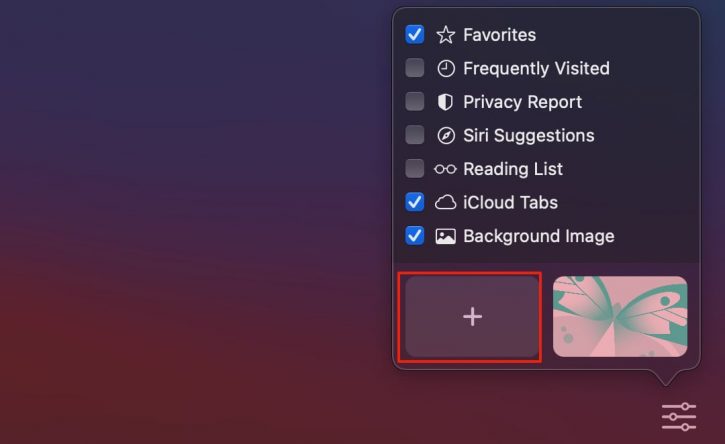 Other Settings
Frequently Visited: shows the websites you often visited throughout the day. You can drag items out of the window to remove them individually or clear your browsing history to remove all items.
Favorites: show the pages bookmarked as favorites. If you drag a choice to another position or drag it out of the window to delete it, your Favorites Bar shows the changes as well. 
Privacy Report: shows how Safari has protected your browsing across all the websites you've visited. You can click to view more information, such as trackers.
Siri Suggestions: shows a list of suggested websites that may interest you.
You were reading List:  Shows pages you saved to read at a later time.
iCloud Tabs: helps you navigate to open tabs on your other devices. Move your mouse pointer over this section to reveal a menu of your additional devices and a button to show more tabs.
Background Image: 
Click the + button to add whatever image you want.
Check Out The Other Articles!
 Drop your feedback and comments below!