How to Connect MacBook Pro to Monitor 
With a second monitor, you can more easily multitask on your computer. You'll be able to watch videos and work with big spreadsheets and compare documents right next to each other without having them side-by-side on the same screen. If you're looking for a way to increase your productivity, adding a second monitor is the best option. With this article's instructions on connecting a MacBook Pro to monitor yourself, there are no more excuses!
Check display support
You can connect one display or more external displays depending on your MacBook model. To discover out how many displays your MacBook supports, we will need to see what Mac model we have:
Choose the Apple menu, and click "About This Mac.'

Choose the "Support tab," then click "Specifications."
Look for Video Support/ Graphics and look at the number of displays your Mac supports.
If you happen to be using one of the M1 powered Apple silicon Macs, you can connect only one external display to your Mac utilizing one of the Thunderbolt / USB 4 ports. Just a heads up, Docks don't expand the number of displays you can connect. However, on Apple silicon-powered Mac mini M1, you can connect a second display utilizing the HDMI port.
MacBook Display Ports
Verify ports on your Mac and Display to find out whether you need an adapter. Below are some of the standard adapters you might see. 

Connect your display to power

Connect your display to your Mac 
Connect an HDMI display or HDTV:
Connect a VGA display or projector:
Following you connect your display, you can decide to extend your desktop or mirror your displays. Extending your display would be having independent screens while mirroring are identical screens.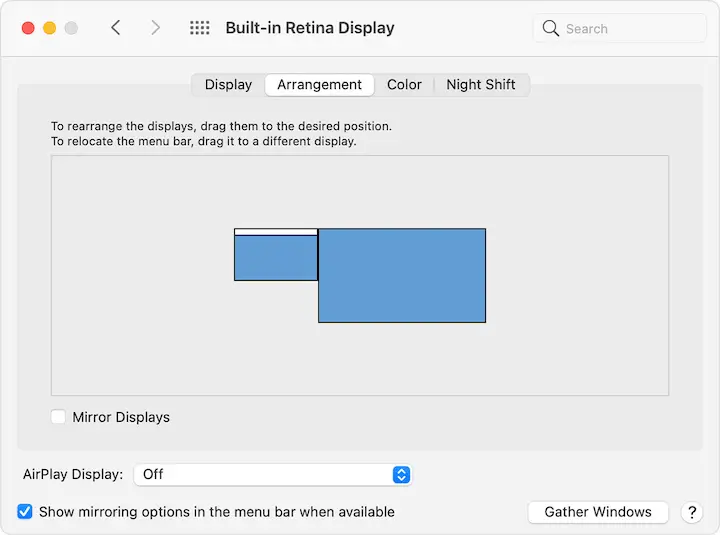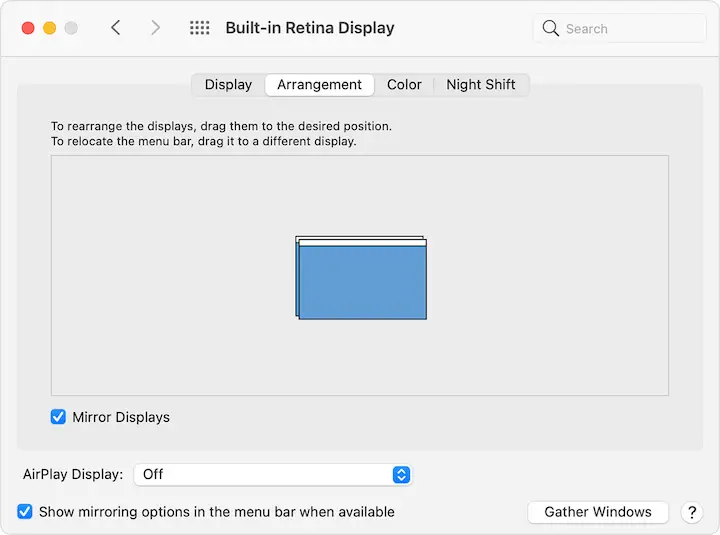 How to Connect MacBook Pro to Monitor | Extended Desktop Display Mode
Choose Apple menu.

Click "System Preferences." 

Then Choose "Displays."

Click the "Arrangement tab."

Ensure you haven't selected the checkbox "Mirror Displays."

Drag the desired monitor to where you would like it to meet your workstation.

If you want to have another Display be the main display, drag the menu bar to the other display. The main display is wherever your desktop icons and app windows appear.
If you want to mirror displays, then make sure that the Mirror Displays checkbox is selected.
Check Out The Other Mac Articles!
Our Other Pages
Hopefully, we helped you learn how to connect MacBook Pro to monitor. Who else uses external Displays? What's your favorite brand? Share your ideas and advice in the comments. Drop your feedback and comments below!