The Menu Bar is the topmost part of your Mac's screen and houses all the menus. — Apple, File, Edit, History, and more are located. The icons on the far right of right, called status menus, such as Wi-Fi and battery, are also part of the Menu Bar.
Use the icons and menus in the menu bar to choose commands you want, execute tasks, and monitor status.
You can set an option to hide the menu bar automatically, so it's shown when you move the mouse to the very top of the screen.
The Mac is a great device that can be customized to fulfill what you need out of it. The Menu Bar on the right side has many options, but they will become cluttered over time like all good things in life.
You can fix this by customizing your menu bar and organizing these menus into groups or folders following any criteria you desire!
The Apple menu, located in the very top-left corner of the screen, contains commands for things you frequently do, such as updating applications, locking your screen, opening System Preferences, or shutting down your Mac.
App menus are positioned next to the Apple menu. Each application has a Help menu to make it easy to get information about using the app. The name of the application you're using appears in bold, followed by other menus, often with standard terms such as Edit, File, Format, or Window. Each menu includes commands, many of which are available in most apps.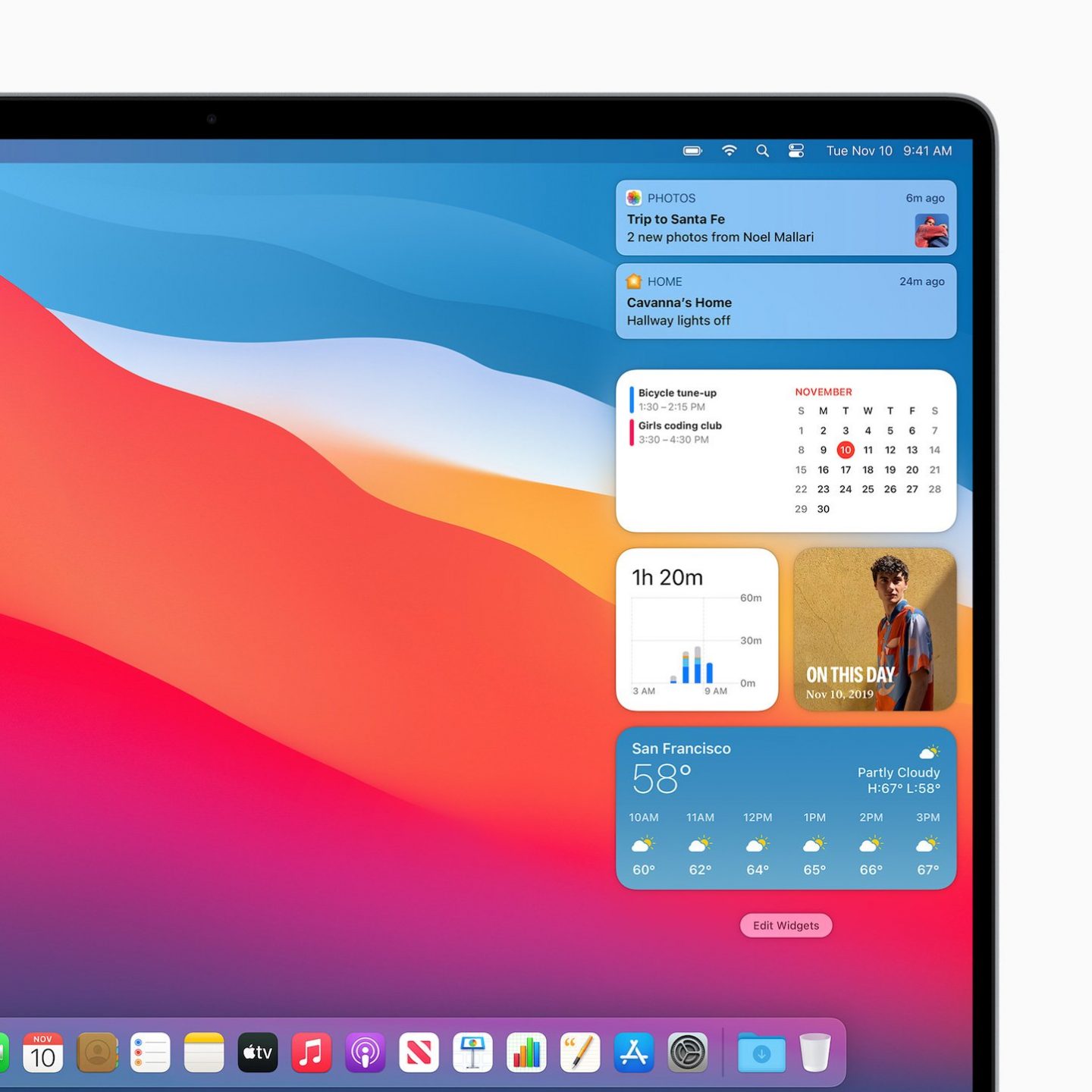 Toward the very right end of the menu bar are items, typically rendered by icons, that let you check your Mac's status or customize features.
To rearrange status menus, you need to press and hold the Command key while you drag the icon. To quickly remove a status menu, hold the Command key while you drag the icon you want out of the menu bar.
Control Center
Click the Control Center icon to open Control Center, where you can access features you often use, such as AirDrop, AirPlay, Do Not Disturb, and more.
When the Siri icon is shown in the menu bar, click the Siri icon to ask Siri to do things like open/close files or applications or find stuff on your Mac or the internet.
Notification Center
At the very right end of the menu bar, click on the date and time to open the Notification Center. Here you can view weather, appointments, notes, and more.
Open/Close Notification Center on your Mac
To Open Notification Center: Click the time and date in the menu bar or swipe left with two fingers from the trackpad's right edge.
To Close Notification Center: Click anywhere on the desktop, click the time and date in the menu bar, or you can swipe right with two fingers towards the straight edge of the trackpad.