Have you ever wondered how to make a cent sign on Mac? Have you ever googled the cent symbol then copied and pasted it? Your not the only one! Typing the cent symbol on a Mac was a mystery for me for quite a while.
When filling in a spreadsheet or typing a document that requires you to mention an amount of money under $1, many users opt for the dollar sign because they can't find the cent symbol on their keyboard. However, there's no need to worry! Mac Adviser has your back and will show you how to make a cent sign on Mac with a keyboard shortcut!
How to Make a Cent Symbol on Mac using Keyboard Shortcut
To make a cent sign on Mac, use the following keyboard shortcut

How to Make a Cent Sign on Mac using  Emoji & Symbols Menu
To make a cent sign in your document, position the cursor where you'd like it to appear and then go into Edit > Edit Emoji & Symbols from the Menu Bar. Alternatively, use Control + Command + Space on your Mac keyboard for faster access!
A new window will appear with a variety of special characters, symbols, and Emojis. Instead of manually scrolling through all the available options to find what you need, type in "cent" into the search bar.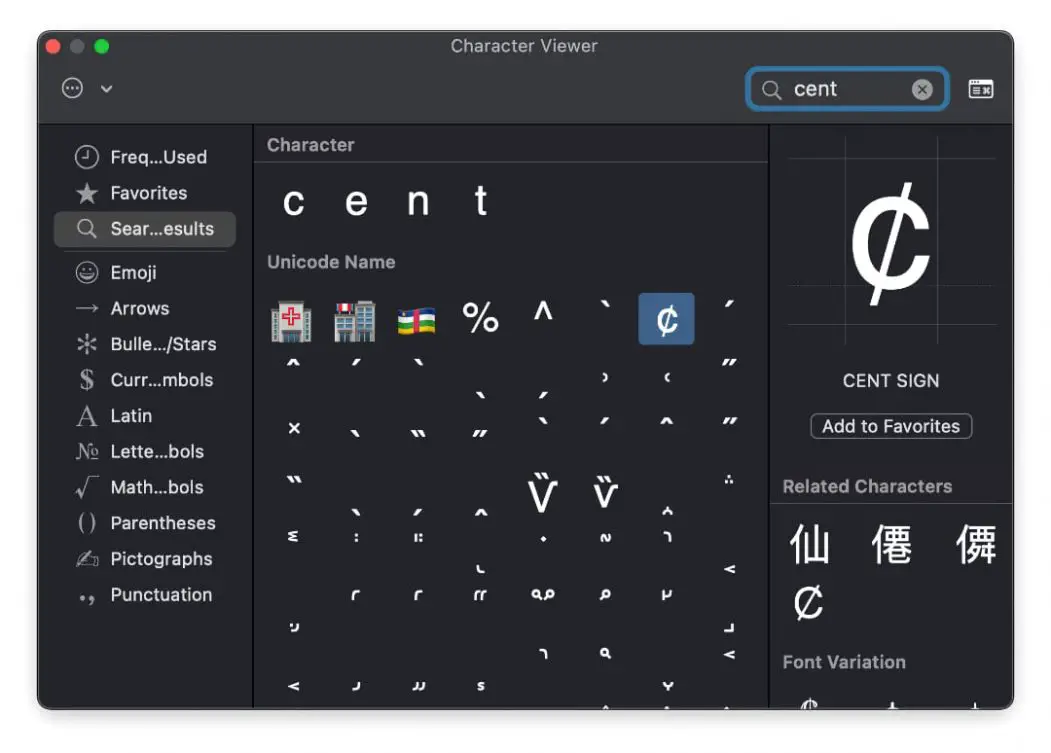 As seen above, you will see the cent sign. Double-click the cent sign to insert it at the current location of the cursor. This method is slower than using the following Keyboard shortcuts, but none the less it does work.
How to Make a Cent Sign On Mac using Magic Keyboard Emoji Key
Apple released the new Magic Keyboard this year with the introduction of the new 24-inch iMac M1. The new keyboard features a very helpful emoji key. Below are the steps in insert the cent symbol on Mac using the new Magic Keyboard
You can make a cent sign using the Emoji & Symbols Key on the new Magic Keyboard. The emoji key is located a the bottom left side of the keyboard. To insert the cent sign with the new keyboard, press the emoji key, bringing up the same menu as mentioned above. Choose the cent sign, but ensure the cursor is at the location you want to insert it.

Now, making a cent sign on your Mac is easy!
If you found this article helpful, you might also find these Mac Advisers articles useful as well.
If you have any helpful tips or tricks about symbols and special characters on your Mac, please drop a comment below!