USB Ports are great for charging devices like smartphones, tablets, and laptops. But there is a lot of confusion about the different types of USB ports on today's computer systems. It can be hard to know which port to use when you're in a hurry or just not sure what your laptop offers. Read along as we cover USB port types and speeds compared. 
USB ports have become progressively more functional with each new version, paving the way for smaller and lighter devices. However, as they bring more speed to market by introducing more unique standards that also add complexity in deciding which cable or peripheral is suitable for your application.
What is USB4?
USB4 is the next generation of the USB protocol and was released in 2019. Thunderbolt 3 protocols are an integral part of USB 4, and their main benefits are the staggering faster transfer speeds, compatibility with DisplayPort 2.0, and Thunderbolt 3 compatibility (optional).
Unlike previous USB versions, USB4 uses the USB-C port and connector, which was first released with USB 3.0. USB4 will only have support for UBS Type C.
USB4 Backward compatible with USB 2.0 and up 
Just like every USB protocol that has been released, they support backward compatibility. It is important to note that the data transfer speeds you experience will default to the highest speed that's available through all ports. So if you're connecting a USB 4 port to a USB 3.2 device, you'll only see rates that the USB 3.2 device can handle and not the max speed that the USB 4 port could handle.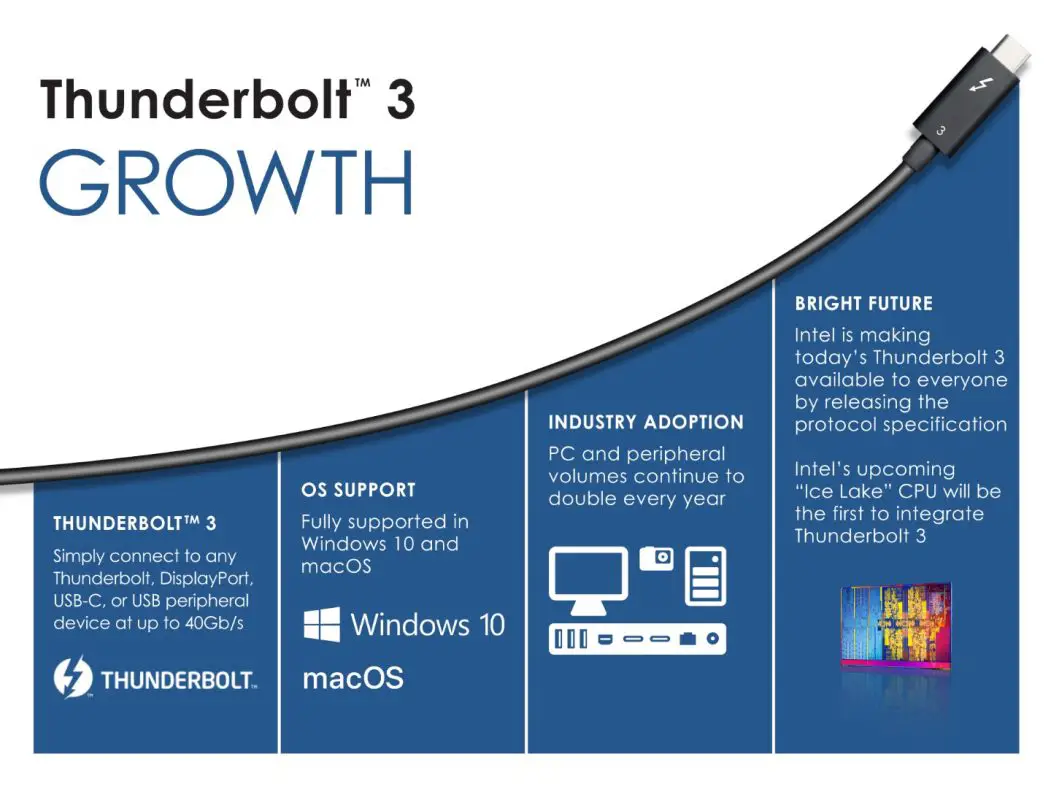 USB4 Significantly faster transfer speeds than USB 3.2
A lot has changed since USB 3 became available in 2008, and now it's time for a new generation: The latest version, dubbed "USB 4" by its creators, defines how fast data can be transferred over this ubiquitous port. It's likely that as USB4 gets more widely adopted, we'll see smaller devices use the 20Gbps implementation. USB4 is to be twice as fast as the current USB 3.2 standard (20Gbps), which suggests it'll support up to 40Gbps speeds as a maximum in most instances.
USB Cables use a two-lane channel allowing data to be sent and received. But, some devices will be able to modify USB4 cables to single-direction transfer. For instance, DisplayPort 2.0's "Alt mode" will extend the available signal bandwidth to 80Gbps, sufficient to support 8K HDR video monitors.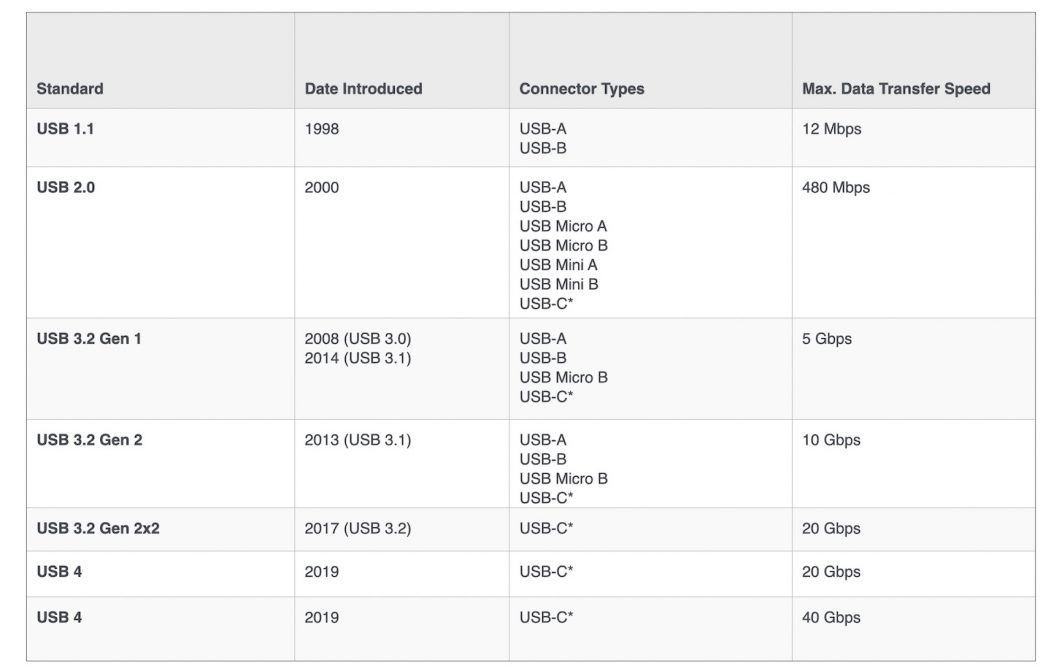 USB4 supports DisplayPort 2.0
USB4 supports DisplayPort 2.0, which can support 8K resolution at 60 Hz with HDR10 color, which is impressive. Also, DisplayPort 2.0 can use up to 80 Gbps because it sends all the data in one direction, with no need to transfer anything back to the host.
If you want your computer or laptop to handle this new display standard, you'll need a USB4 port on your machine! You won't find another product like it on the market today that will give you such a fantastic experience! It's not just an incredible product but also an incredible experience that will change how you live forever!
USB4

 compatible with Thunderbolt 3
Thunderbolt 3 is an Intel creation, indicating it's proprietary and requires an extra chip to perform. This was likely one reason Thunderbolt 3 wasn't used by many, as companies would have to pay Intel for the use.
USB 4 can support Thunderbolt 3 no dilemma, meaning companies won't have to pay Intel to use it. Nevertheless, there's one significant drawback: Thunderbolt 3 compatibility isn't required for USB 4, meaning it's up to the companies to fulfill it. This implies you could buy a brand new laptop with USB 4, try to hook it up to your Thunderbolt 3 device, and find out it doesn't work. 
Jason Ziller, general manager, Client Connectivity Division at Intel statement regarding releasing Thunderbolt 3 protocol:
"Releasing the Thunderbolt protocol specification is a significant milestone for making today's simplest and most versatile port available to everyone. This, in combination with the integration of Thunderbolt 3 into upcoming Intel processors, is a win-win for the industry and consumers."

Thunderbolt 4 VS USB4
Yes, that's right, to try and confuse things even more, Intel's Thunderbolt 4 also hits the market. The excellent news is Thunderbolt 4, and USB 4 are essentially the same thing. USB4 has two max speeds, 20Gbps and 40Gbps. Thunderbolt 4 only has one max speed of 40Gbps. Intel turned over Thunderbolt 3 to the USB Implementers Forum to use in USB4; however, Thunderbolt 4 is still a restrictive protocol. Devices with Thunderbolt 4 ports, know that you have the best version of USB4.
With the ever-increasing requirements for quicker and more extensive data transfer levels and increased levels of convenience and capability, the concept for USB has evolved.
The levels of functionality available today are immense compared to the first standard release in the late 1990s. Since then, several new versions of the USB standard have been introduced, each contributing to a greater level of performance. Check out our Article about USB Port Types and Speeds Compared. 
Check Out The Other Articles!
Our Other Pages
 Drop your feedback and comments below!