Curious how long do Macbooks lasts before you need to buy a new one? This article examines Apple's limited support for older MacBooks and whether it is better to upgrade or buy a new one.
When the time has come to say goodbye, you should make sure that your replacement is compatible with all of your favorite programs and applications.
Since Apple's hardware lasts a long time, it can be difficult when choosing between getting a new MacBook or staying with an older model for longer than necessary.
However, just because cheaper options are available does not mean they're always the best choice if compatibility becomes an issue down the road due to software changes from updates on macOS (the operating system).
Let's look at some of the significant clues that your Mac is out of date. We'll look at techniques you can work around these concerns, plus consider whether it's just finally time to purchase a new Mac.
How Long Do MacBooks Last?
The lifecycle of a Mac is dependent on various factors, including how often you use it and what kind of tasks or programs you're using. A person who uses their computer only for occasional web browsing can get away with keeping the same one longer than someone who runs theirs all day to do intense things like video editing.
Apple's Vintage and Obsolete products page provides an interesting way to categorize the company's devices. Devices that have not been sold for more than five years are considered vintage, while those discontinued over seven years ago fall under obsolete status.
Mac Vintage Notebooks
MacBook Air (11-inch, Mid 2013)

MacBook Air (11-inch, Early 2014)

MacBook Air (13-inch, Mid 2013)

MacBook Air (13-inch, Early 2014)

MacBook Pro (Retina, 13-inch, Late 2013)

MacBook Pro (Retina, 15-inch, Late 2013)

MacBook Pro (Retina, 13-inch, Mid 2014)

MacBook Pro (Retina, 15-inch, Mid 2014)
When it comes to the latest and greatest in technology, you might be surprised by how often new versions of operating systems are released. With Windows 10 being updated every few years, Macs have a different update schedule that is much more predictable – they will generally receive updates for about seven years.
A brand new MacBook in 2021 will likely receive support with future software until 2028. The macOS released in 2028 would receive support until 2031, and most of the third-party tools would run until at least 2033. 
This means that, in general, you can expect your MacBook to last ten years, barring any unforeseen hardware issues. Now let's look at some signs your Mac is at the end of its life.
6 Signs Your MacBook is Getting Old
Your MacBook Can't Run the Latest Version of macOS
Apple's new year always comes with a shiny, brand-new version of macOS that can be installed and run on any Mac from the past few years. If your machine won't upgrade to the newest release – your MacBook is becoming absolute.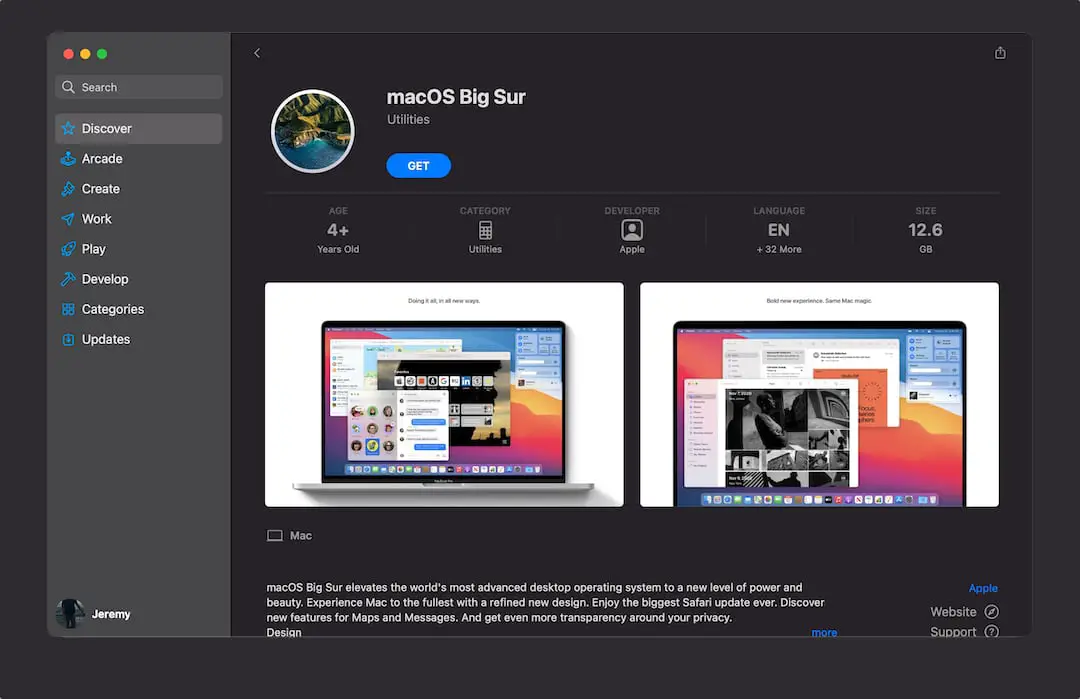 Currently, macOS Big Sur is the latest version of macOS. Below are the models that can receive the update:
MacBook models from 2015 and later

MacBook Air models from 2013 and later

MacBook Pro models from late 2013 and newer

iMac models from 2014 and later

iMac Pro models from 2017 and later

Mac Pro models from 2013 and later

Mac mini models from 2014 and later
If your Mac isn't on that list, it has likely entered Obsolete status. As mentioned above, while you won't be able to update to the latest macOS. You can keep using your MacBook as-is for a bit longer. 
But after a year or two, you won't receive any more security updates for your current macOS version. Third-party software might stop working, too; this means that before long, it will be time to think about upgrading to a new Mac.
Your MacBook Components are Suffering
When you first turn on your Mac for the day, it's fast and responsive. But as time goes by, that changes:
Apps become slow to launch or load.

Video editing becomes a chore because of choppy playback.

Computer-generated tasks take much longer than they should.
It just isn't what it used to be.
One common symptom is when storage disks start failing due to old age – no matter how many backups you try making at home, there will come the point where nothing can save them from becoming corrupted data files with missing contents.
Your Mac may still work fine if its hardware components are up-to-date (and relatively new), but soon enough, those too will show signs of wear and tear like RAM limitations which restrict running.
Your Macbook Battery Doesn't Last Long
The MacBook battery is designed to have up to 1000 cycles before it starts lowering its ability. After the first thousand charges, you'll only be able to use your Mac for 80% of what time was possible at full capacity; that's a 20% loss in charge and usage.
To know how long the battery will last with your usage, you need to look at how much charge is used each day.
If 50% of power is consumed every day in one year, then it's likely that 182 cycles have been completed, and if this number stays steady for about five years, then there may be signs of wear on the MacBook battery which would require replacement. This doesn't necessarily indicate you need a new MacBook, but you will need to purchase a new battery.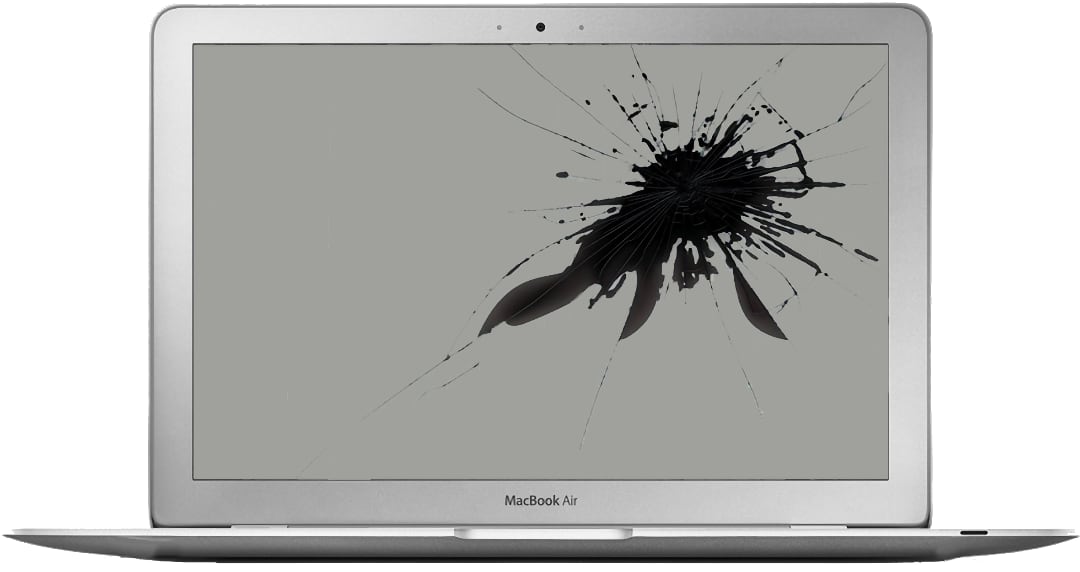 Your MacBook has Physical Damage
It is often unclear when a computer needs to be replaced, but it becomes pretty apparent with an obvious reason such as physical damage. If you find that your MacBook has been dropped and the internals is damaged or if there's debris beneath the screen and cracks form from slamming down on top of them, then this might not be worth repairing any longer because those damages could only get worse over time.
A malfunctioning hardware component is likely just one of many minor problems. Still, if left untreated, these issues will eventually snowball into much bigger ones that could render your machine unusable.
You've put up with the quirks for long enough. Once your computer starts to get so many small problems that it's barely usable, you should cut your losses and look into a replacement machine that will perform much better.

No More Free Space Left
With the advancement of technology, our data continues to take up more space. This can be a major problem for people with older machines with less storage on their drives and can lead you into constant struggles when it comes time to free up some space.
If your MacBook has 128GB or 256GB worth of disk drive, then freeing up precious hard drive spaces by juggling files around might be necessary at times for other software updates from Apple not to fail due to lack of enough room on the HDD (or SSD). Luckily there are many ways out there where one could add an external drive.
Your MacBook Experiences Software Problems
Many software problems are caused by an outdated Mac, such as frequent OS freezes where the operating system becomes unresponsive. Other common issues include visual glitches and random shutdowns.
When you experience these, ensure there is enough space free. If an SMC and PRAM reset doesn't fix the problem, then consider reinstalling macOS to see if your problems persist.
A software quirk might go away after this troubleshooting, but if not, it's likely related to outdated hardware that needs upgrading on a Mac machine.
How long do MacBooks last?
So, to answer the question: How long do MacBooks last? We'd feel confident to say five to eight years, but beware that you probably won't be able to replace any damaged parts in a MacBook older than five years.
Before you buy a new Mac, please read our article Mac Buying Guide 2021: Find the Right Mac for You.
Check Out The Other Articles!
Our Other Pages
 Drop your feedback and comments below!