How to Airdrop from Mac to iPhone
AirDrop is a revolutionary way to share files. AirDrop uses both Wi-Fi and Bluetooth, making it possible for two devices that are usually in the same location or within 30 feet of each other to exchange information without any sort of connection cable necessary.
How to turn on AirDrop
AirDrop is a painless way to send files from your iPhone. All you need to do is turn it on once, and then all of a sudden, transferring photos, videos, or files becomes seamless. 
Enable AirDrop on Mac
1. Open Finder and at the top-left of the side panel, click AirDrop. Alternatively, with Finder open, click Go in the taskbar and select Airdrop from the drop-down menu.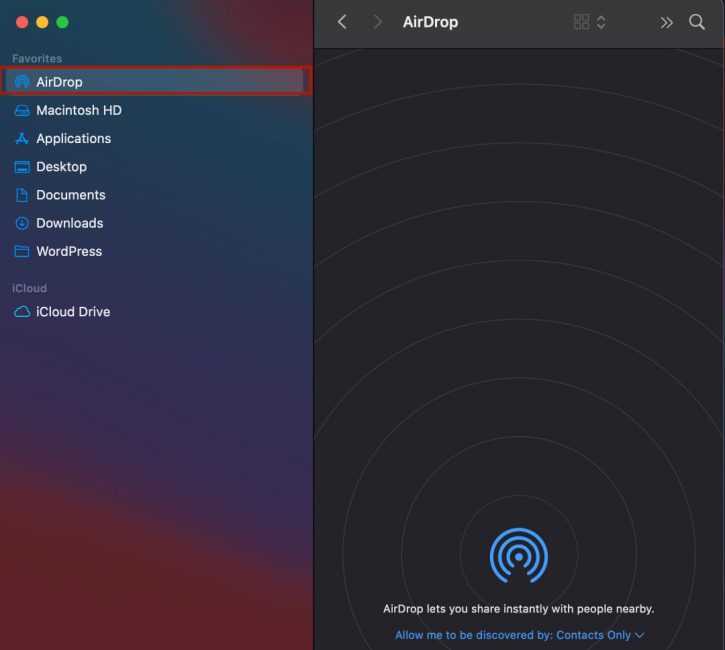 2. If you don't have Bluetooth enabled on your Mac, you will be prompted to turn it on.
3. As pictured below, choose who can AirDrop to you. Click Allow me to discovered by: Contacts Only or Everyone.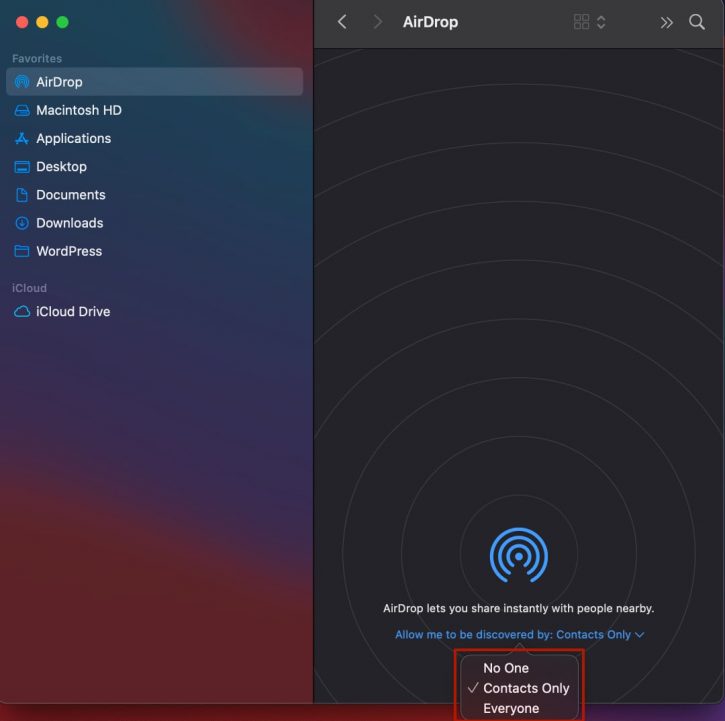 Enable AirDrop on iPhone and iPad
1. Open the Settings app on your iPhone or iPad
2. Tap General.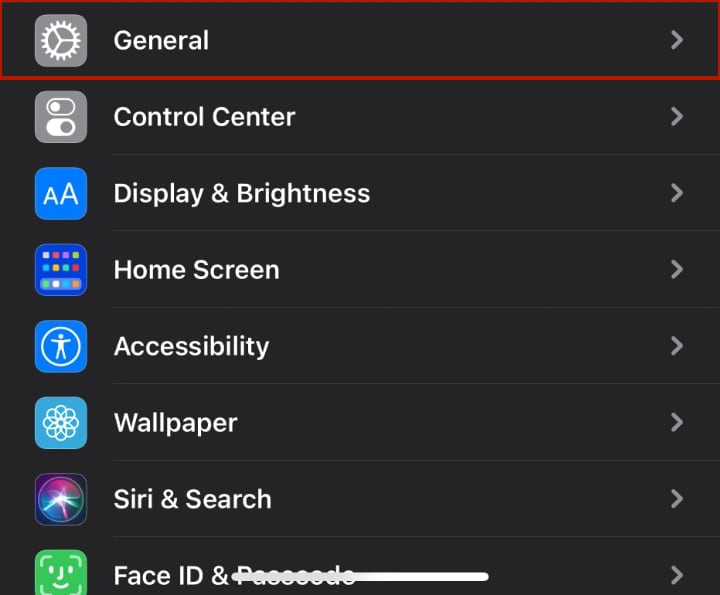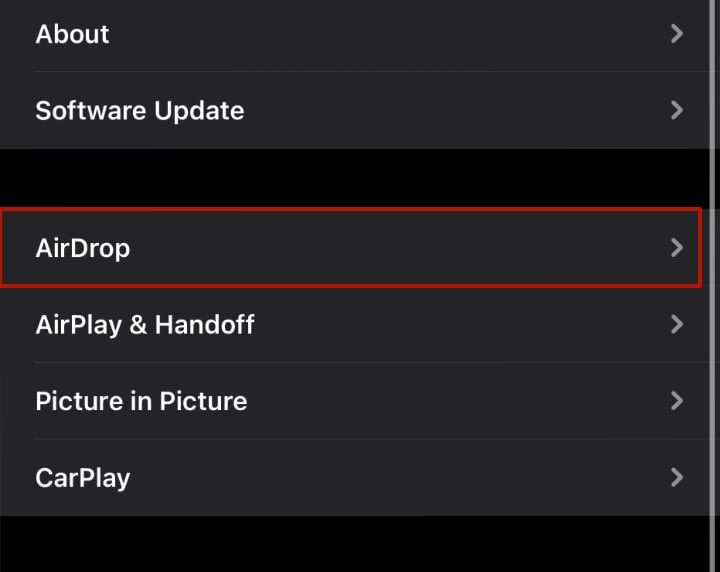 3. As pictured below, choose who can AirDrop to you. Click Allow me to discovered by: Contacts Only or Everyone.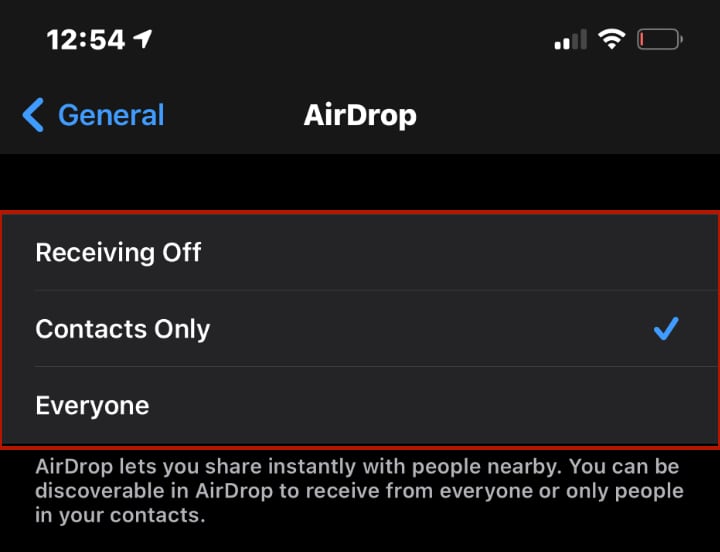 Limiting AirDrop to only your contacts may be a more secure option, but it is also limited in its convenience. You can avoid this problem by choosing everyone for those occasions where you have frequent interactions with different people and need easy access to the files they share.
AirDrop is a valuable tool, but it can also be dangerous if you're not careful. Make sure to only accept files from people you trust.
AirDrop from iPhone or iPad
Open the app that you want to AirDrop from on your iPhone or iPad. To send a photo, you would open the Photos app.

Select the photo, video, or file you want to send. (you can select several at one time)

Tap the 

Share

 

button

. (Box icon with an arrow pointing up) 

Next, tap the AirDrop icon, which appears first in the list of icons.

Tap the 

icon

 for the Mac you want to send the file to. The icon will say 

Sent

 when the AirDrop is done sending the files.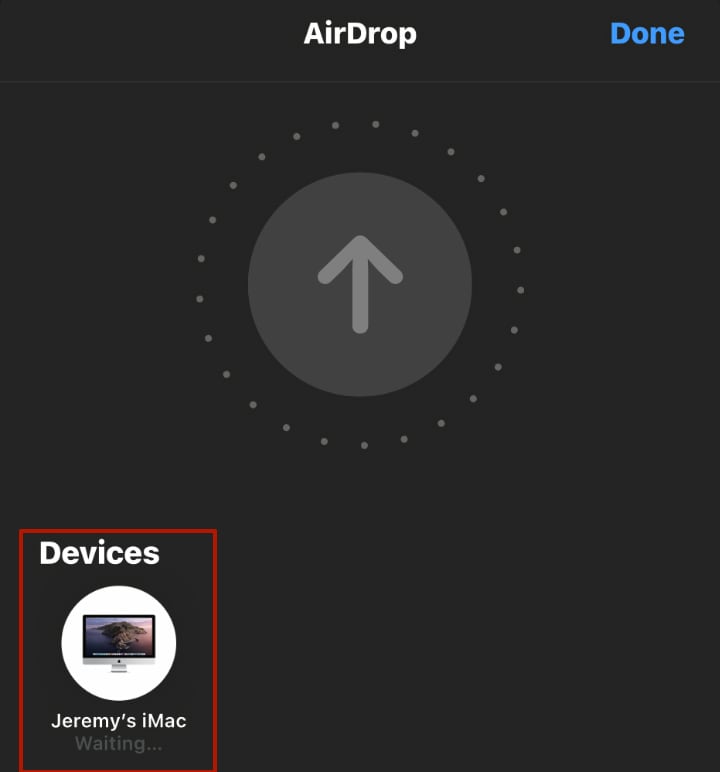 Receive AirDrop on Mac
If you choose to Accept, the file will appear in your Downloads. If you clicked Open in Photos, the photo or video would open in the Photos app.
Hopefully, we helped you learn how to AirDrop from iPhone to Mac!
If you found this article helpful, you might also find these Mac Advisers articles useful as well.
Drop your comments below!