How to Clear Cache on iPad
In a digital world, cached data ensures that your devices will always be as fast and efficient. Cached data is the files or images saved in device memory. This helps make things go faster by not having every app have to request the same data.
Yet, overzealous apps often fill up the iPads cache to the point where it can slow down performance. It's good practice to delete the cache once in a while to ensure your iPads performance isn't degraded. You this by following these steps:
How to Clear Cache on iPad | Safari 
1. Tap Settings on your iPad
2. Scroll down to Safari
3. Tap on Safari
4. Scroll down and select Clear History and Website Data and 
5. Tap on Clear History and Website Data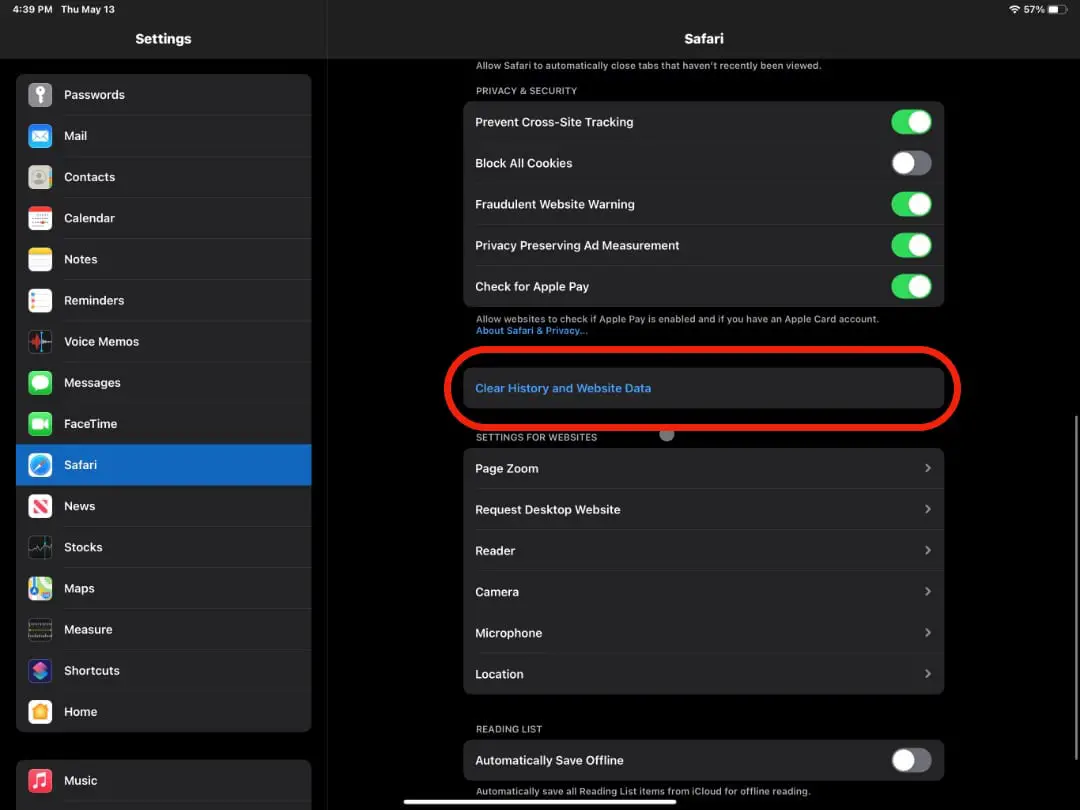 How to Clear Cache on iPad | Chrome
1. Open Chrome on your iPad
2. Tap the three-dot menu at the upper right corner
3. Tap Settings
4. Tap Privacy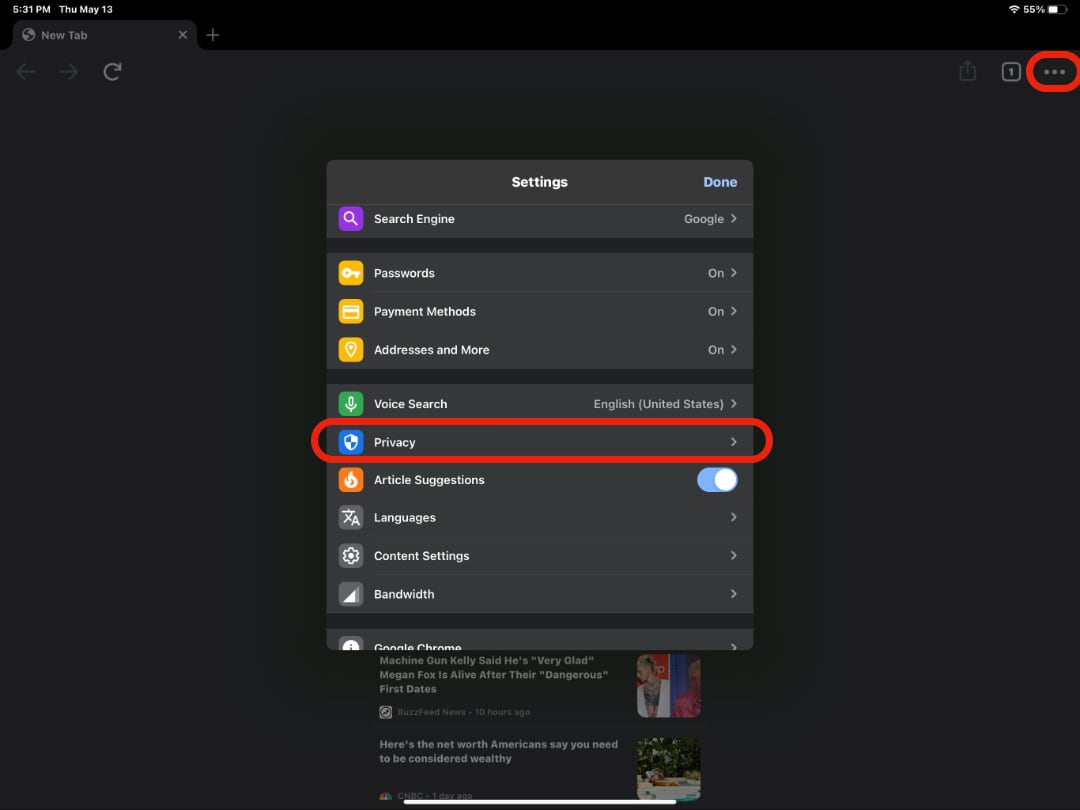 5. Next, tap Clear Browsing Data
6. Select Cookies, Site Data, Cached Images, and Files 
7. Select the desired Time Range 
7. Tap Clear Browsing Data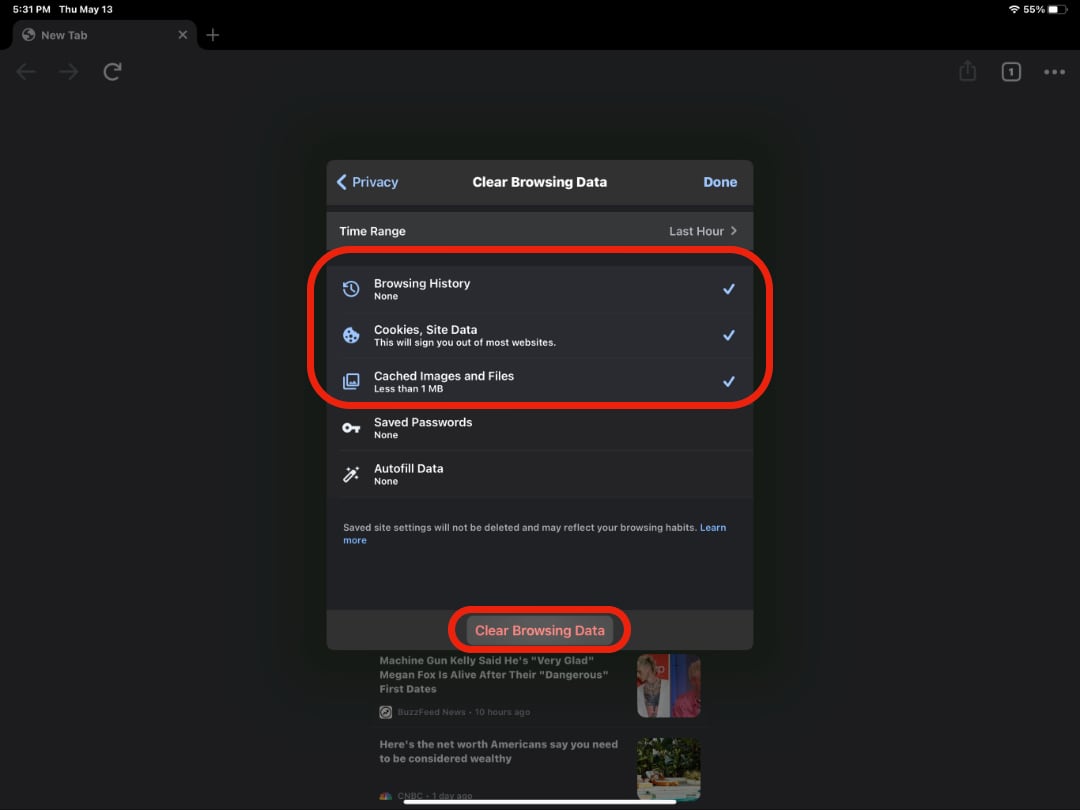 How to Clear Cache on iPad | Third-Party Apps
Some apps allow you to reset their cache on the next launch. Some examples of these apps include Slack, Spree, and Canvas. To clear the cache on the next launch, follow these steps:
1. Tap Settings
2. Tap the App
3. Scroll down and tap Reset Cache on Next Launch
If you don't see this choice in the app settings – and most don't have it – you'll need to locate its own in-app settings menu.
Offload App Data on iPad
If you suspect an app is unnecessarily hoarding data but can't find a way to clear its cache, then the best alternative is below.
1. Tap Settings on your iPad
2. Tap General
3. Next, tap iPad Storage
4. A list of all the apps on your device will load in the order of size, with the heaviest apps listed first. Tap an app in the list that is taking up an unnecessary amount of data
5. You will be presented with two options on the following screen.
Delete App– This will delete the app and all the related data from the device you are using.
Offload App– This will free up the storage used by the app and keep its documents and data. Reinstalling the app will place back your data if the app is still available in the App store.
It's all too easy to get carried away when we're downloading many apps and games that often end up sitting unused on our phones.
Auto Offload Unused Apps
Thankfully, there is a way you can make sure your phone doesn't run out of space by allowing it to automatically delete the ones which are no longer being used – or at least not as much.
1. Tap Settings 
2. Tap General 
3. Select iPad/ iPhone Storage
4. Turn on Offload Unused Apps 
You are unable to offload the Photos app but you can tap "enable" tp let the app save smaller photos!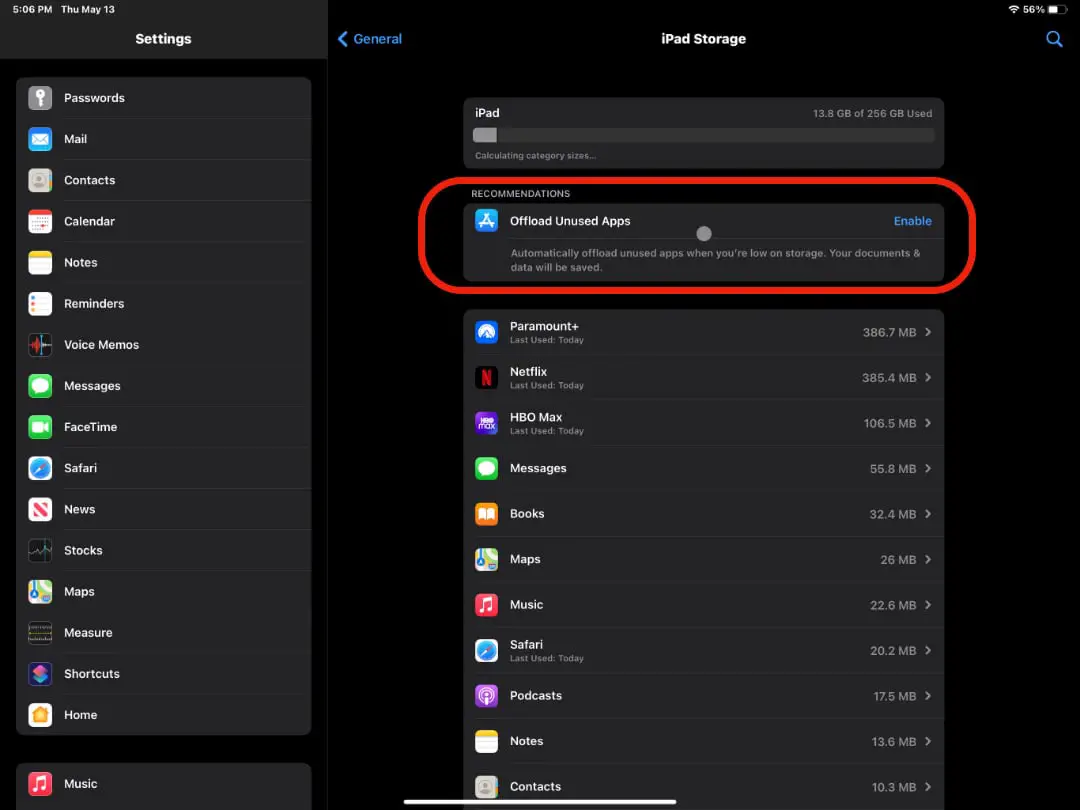 If you have iPadOS 13, your iPad storage is full, and the storage is mostly taken up by "Other" storage, update your device!
Now, you know how to clear the cache on your iPad.
If you found this article helpful, you might also find these Mac Advisers articles useful as well.
If you have any helpful tips or tricks, please drop a comment below!