How to Prevent Apps From Tracking You on iPhone
Is your online life being invaded by ads? Apple has addressed this issue with a new feature in iOS 14.5 that will give you the option of turning off ad tracking within apps and websites. This update should make it easier for iPhone users who are tired of not knowing what information they're sharing when clicking on an article or product link from their favorite sites.
If you've been following the headlines, then surely you know that Apple's newest update for iOS features a new privacy feature. It will allow users to opt-out of targeted ads or any other third-party information sharing by giving explicit permission on an app-level instead of global permissions. Privacy advocates are rejoicing, and Facebook is crying foul as they believe these changes could hinder their revenue stream due to less data being available about its services.
Apple is always pushing the envelope when it comes to privacy and security. Recently, they released an update that will show you how much data certain apps are asking for before downloading them from their App Store. Pretty soon, we'll be able to stop those pesky trackers in our digital lives.
With iOS 14.5, apps will no longer be able to access the IDFA or track advertisers on your iPhone, iPad, and Apple TV without permission from you. Apps use this information to keep tabs on your preferences regarding app usage habits across different platforms. This update should help make data more private while still allowing developers an opportunity to gather reliable feedback for updates and features of their products.
Whenever an app wants to use your IDFA, you'll see a popup that says, "Allow ( Requesting App Name) to track your activity across other companies' websites and apps?"
Below is how to use the new App Tracking Transparency feature to restrain which apps can track you.
How to prevent new Apps From tracking you on iPhone
When you download and open a new app, the first thing it'll ask is if you want to let them track your activity across other companies' apps. You can tap either Ask App, not to Track or Allow.
You can also opt-out of App tracking across every App you download by going to Settings > Privacy > Tracking, and toggling off Allow Apps to Request To Track. This means any app that tries asking for your permission will be blocked from doing so, automatically informing them that you have requested not to be tracked. And all apps (other than those given the right after) will be blocked from accessing the information on your device used for advertising purposes according to Apple policy.
It's important to note that this doesn't mean ads will disappear. It just means you'll be more likely to see generic ads, not one for the same TV you clicked on once when scrolling through your feed.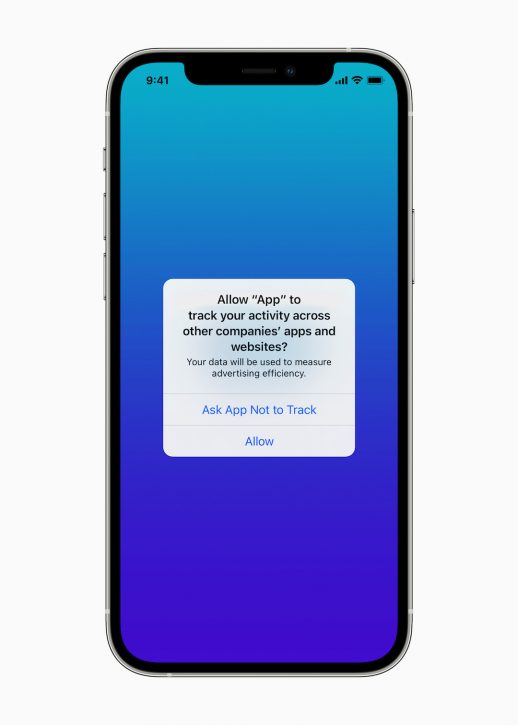 How to prevent already downloaded Apps from tracking you on iPhone
For apps that you've already downloaded and are unaware if you have tracking permissions set up, you can still change those permissions on or off on a per-app basis. 
Under Settings, tap an app and then turn off Allow Tracking. Or go to the  Privacy tab of your settings menu and under "Tracking" choose which apps you want or don't allow access from tracking activity on your phone.
The app developers are required to ask for permission before starting tracking. If the company learns that a developer is ignoring their request and continues accessing user data, they will be forced to either update or get rejected from the App Store. Apple values privacy as it thinks ads won't have any effect on users since its business model isn't built upon them for people to use apps without feeling violated by intrusive permissions like these. 
Cook has said "because we don't build our products based around advertising revenue," this allows more time and focus towards being able to protect customer information if needed through not selling advertisements which would otherwise create an obligation between companies providing free service-based content such as social media platforms, search engines, etc., who have large amounts of personal private
Hopefully, this helped you learn how to prevent Apps from tracking you on iPhone.
Check Out The Other Articles!
Our Other Pages
Share your thoughts about the latest iOS 14.5 updates!