Apple released IOS 14.3: What's new on the iPhone
Apple released iOS 14.3 and iPadOS 14.3 on the 14th of December. The update includes few new features such as Apple ProRAW for iPhone 12 Pro owners and significant privacy upgrades and supports the new Apple AirPods Max headphones and Apple Fitness+.
Comptability for iOS/ iPadOS 14.3
Compatibility for iPads starts with any iPad Pro, iPad Air 2 or more recent, iPad mini four or newer, and iPad from fifth-generation. Compatible for the phones begin with the iPhone 6's, to include iPhone SE's first and current releases.
How to download iOS/ iPadOS 14.3
Back up your iPad or iPhone, which is a must when applying any significant update.
Via iCloud: Open Settings, tap your profile, then tap iCloud, then scroll down to iCloud Backup and click "back up now."
Via Computer: Connect your device to your Mac via a USB and open Finder. Next, select your device in the left menu. Under General, and then under Backups, choose Back Up Now.
Then, update to iOS 14.3: open Settings on your device, tap General, and select Software Update.
New features in iOS 14.3
iPhone 12 Pro and 12 Pro Max owners will attain a new ProRAW feature which allows you to take photos in RAW format, rather than the standard JPG. This will give you more power over how the final image looks with a little editing. RAW is designed for those who prefer to shoot in RAW and want to take advantage of the Apple built-in features such as noise reduction and multi-frame exposure. You'll need to enable the part before you start using it. Do that by going to Settings > Camera > Formats, and you will see a toggle for Apple Pro Raw. Be aware of each file's size, as Apple warns that it could be around 25MB.
There are also two other changes for the Camera app:
Mirror the front-facing camera for still photos on iPhone 6s, iPhone 6s Plus, iPhone SE, iPhone 7, iPhone 7 Plus, iPhone 8, iPhone 8 Plus, and iPhone X
The decision to record video at 25 fps.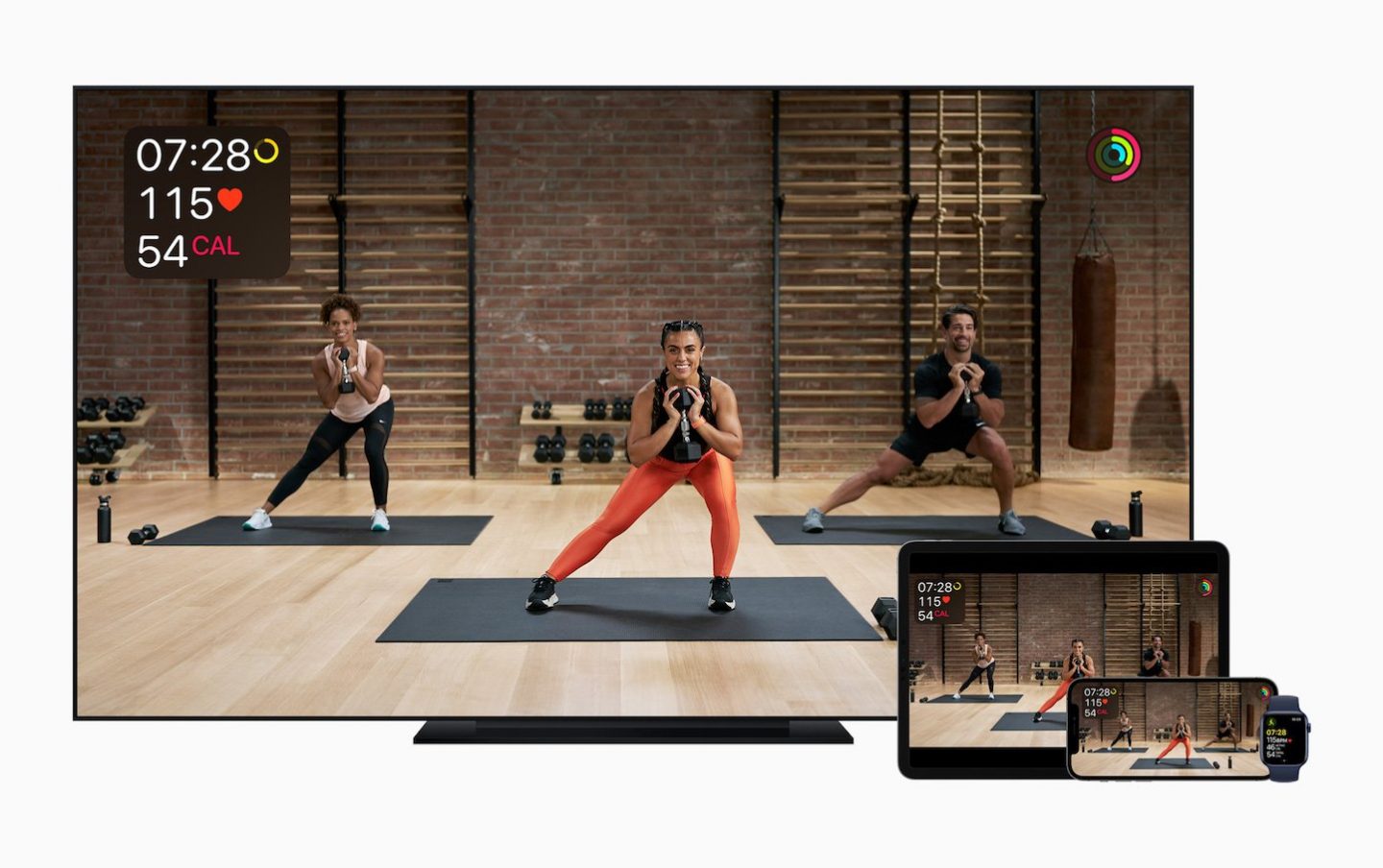 Apple Fitness+
Apple Fitness+, the long waited for health and exercise subscription service that appears on Apple Watch, is now supported on iPhone and iPad, too, in iOS 14.3. To use it, you need to have a compatible Apple Watch. Fitness Plus is Apple's workout subscription service, and Apple announced it starts with 10 kinds of popular workouts "High-Intensity Interval Training, Strength, Yoga, Cycling, Dance, Core Treadmill, Rowing, and Mindful Cooldown."
For those not sure what to do on any given day, Apples Fitness+ recommends workouts based on what they already enjoy doing so they don't miss a step and can get right in with something familiar or discover something new with the ability to have a trainer lead them along. Absolute Beginner workouts provide expert guidance and coaching through the basics of HIIT, Strength, Core, and Yoga as an option to prepare for weekly activities.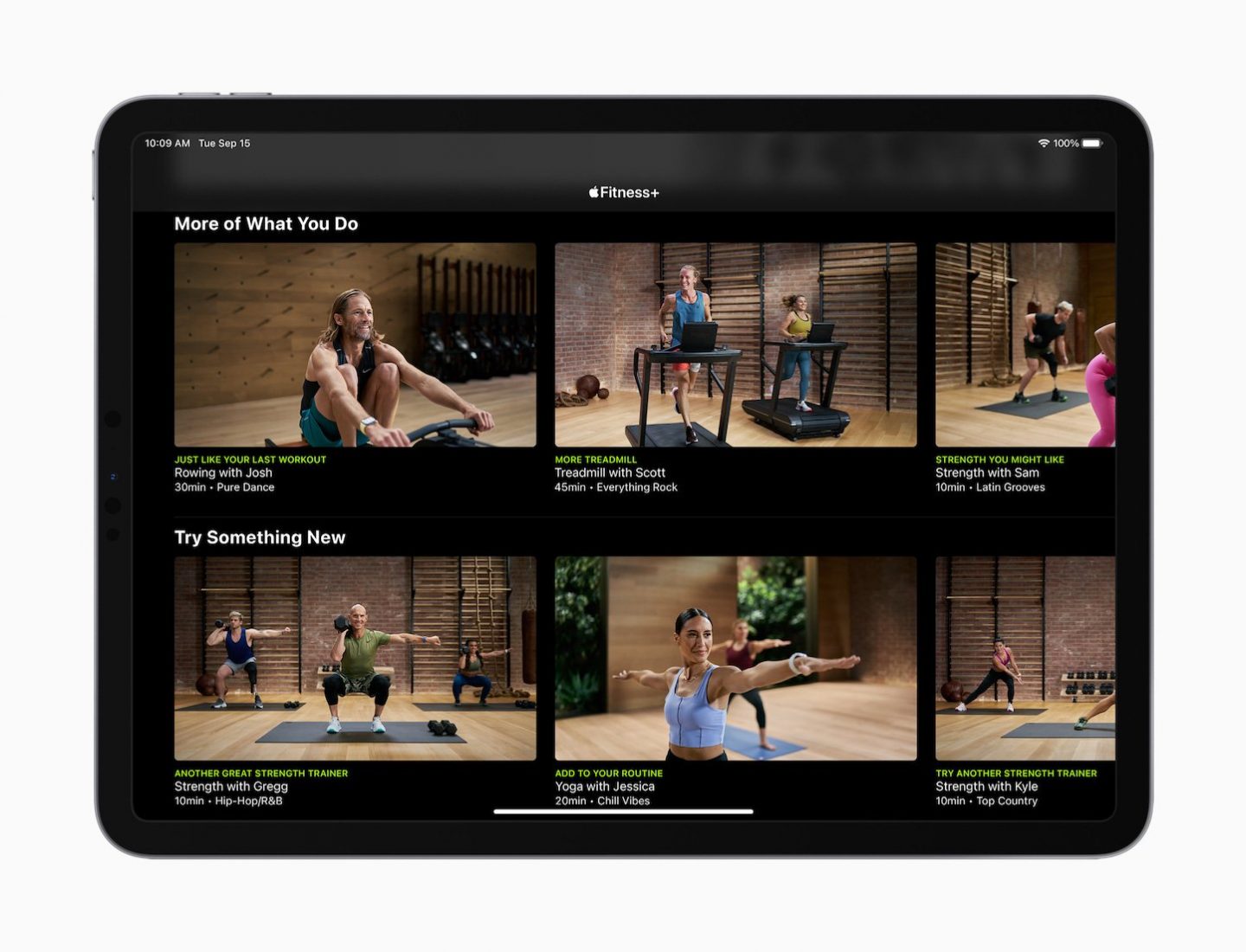 AirPods Max 
AirPods Max officially reaches their first customers this week and needs iOS 14.3 to work at their best. AirPods Max features incredible high-fidelity audio, Adaptive EQ, Active Noise Cancellation, and spatial audio.
AirPods Max features a 40-mm Apple-designed dynamic driver that provides rich, deep bass, accurate mid-range, and crisp, clean high-frequency extension so every note can be heard. A unique ring magnet motor allows AirPods Max to keep complete harmonic distortion of less than 1 percent across the full audible range, even at maximum volume.
Spatial Audio: AirPods Max uses spatial audio with dynamic head tracking to place sounds virtually anywhere in space — delivering an immersive, theater-like experience.
Adaptive EQ: AirPods Max uses Adaptive EQ to adjust the sound to the fit and seal of the ear cushions by measuring the sound signal delivered to a user and adapting the low and mid-frequencies to bring rich audio that captures every detail.
Active Noise Cancellation: AirPods Max delivers immersive sound through Active Noise Cancellation. 
Transparency Mode: User Can now switch to transparency mode to listen to music with their AirPods Max and still hear outside noise as needed.
The AirPods Max is equipped with an Apple-designed H1 chip in each ear cup. Utilizing each of the chips' 10 audio cores, capable of just shy of 10 billion operations per second — Apple states this computational audio powers a breakthrough listening experience that includes Adaptive EQ, Active Noise Cancellation, Transparency Mode, and spatial audio.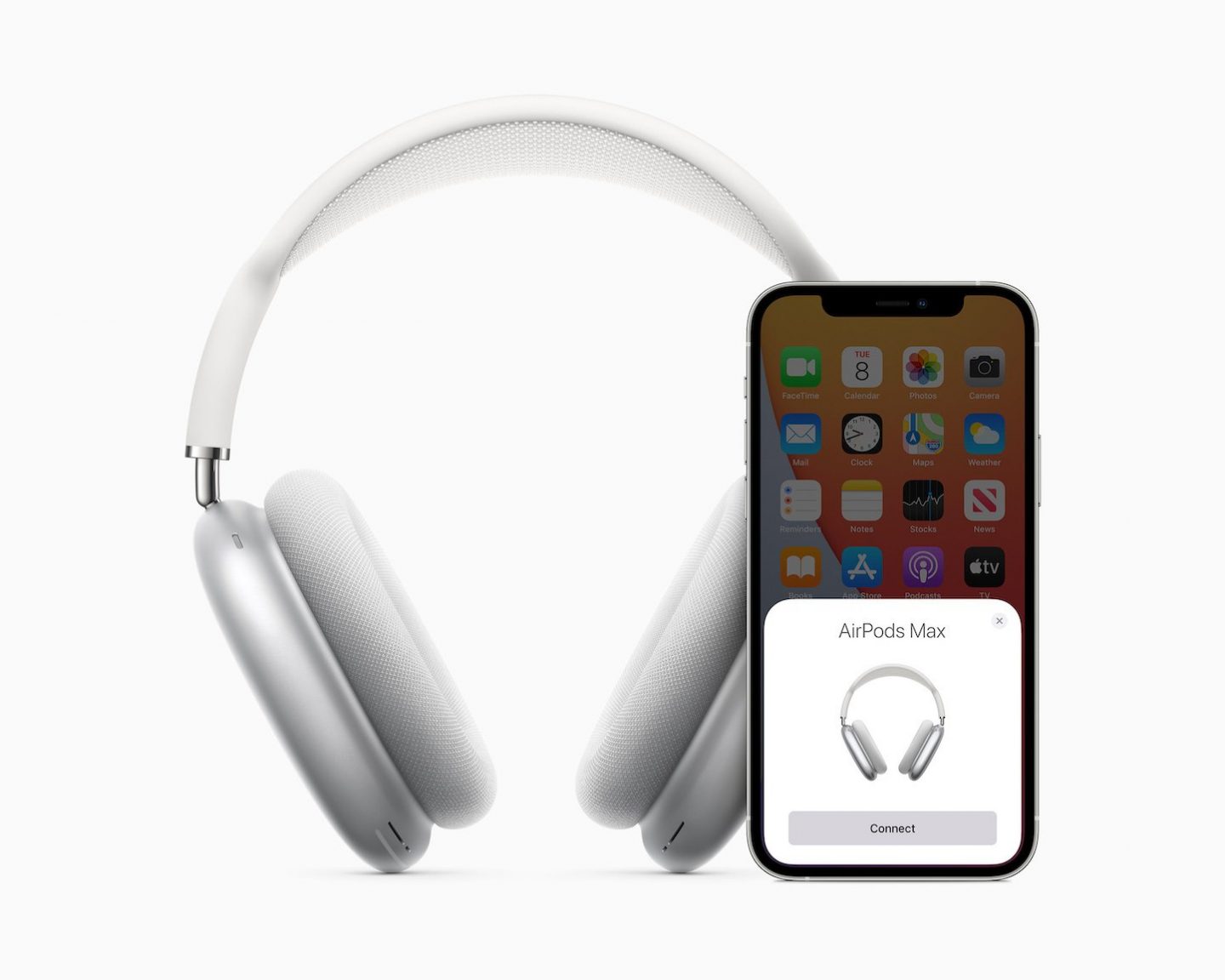 Siri Upgrades
The iOS 14.3 update also brings a new ability for Siri to make animal sounds. For example, if you ask, "Hey Siri, what does a monkey sound like?" Siri will play the sound of a duck, and On ‌iPhone‌ and ‌iPad‌, ‌‌Siri‌‌ will also display a picture of the animal or link to a website for more information.
Ecosia Search Engine
Ecosia is a search engine that lets users fund the planting of trees when searches are conducted. You have the choice to set Ecosia as your default Search engine over Google, Bing, Yahoo, and DuckDuckGo.
Animated album art
Animated album art is coming to Apple Music – this is spotted in the beta version of iOS 14.3. There are also updates to the TV app to make it easier to find new stuff. App Clips, which allows you to download just a bit of an app rather than the whole thing, can now be scanned via the iPhone camera or through the Control Center.
Health App
The Health app has a new section on pregnancy that works with pregnancy tracking devices and provides information on pregnancy. Apple says there are options to indicate pregnancy, lactation, or contraceptive use in Cycle Tracking in the Health app to manage period and fertile window predictions better.
Privacy
New privacy information section on App Store pages that includes a developer-reported summary of the apps privacy practices
TV app
An all-new Apple TV+ tab makes it easy to discover and watch Apple Original shows and movies by the enhanced search to browse by category such as genre, and see recent searches and suggestions as you type. Top search results are shown with the most relevant matches across movies, TV shows, cast, channels, and sports.
Weather
Air quality data is now available in Weather, Maps, and Siri for mainland China mainland locations. They also provide health recommendations in Weather and Siri for the United States, United Kingdom, Germany, India, and Mexico at certain air quality levels.