How to use Safari Reader Mode
Safari Reader Mode gives you the power to read articles on a single page, eliminating all distractions. You can tweak font size and background color for an optimal viewing experience.
Safari Reader is a clean and clutter-free way to read articles. It removes all the ads, buttons, bells, and whistles from the webpage so you can focus on reading just one article at a time as if it's an uninterrupted book page – even when scrolling down.
To display an article in Safari Reader, follow the steps below
1. Open Safari by clicking the icon on the Dock or Launchpad.
2. Type in the URL for the website you would like to visit.
3. Click an article you would like to read.
4. On the left of the address bar, click the Reader button.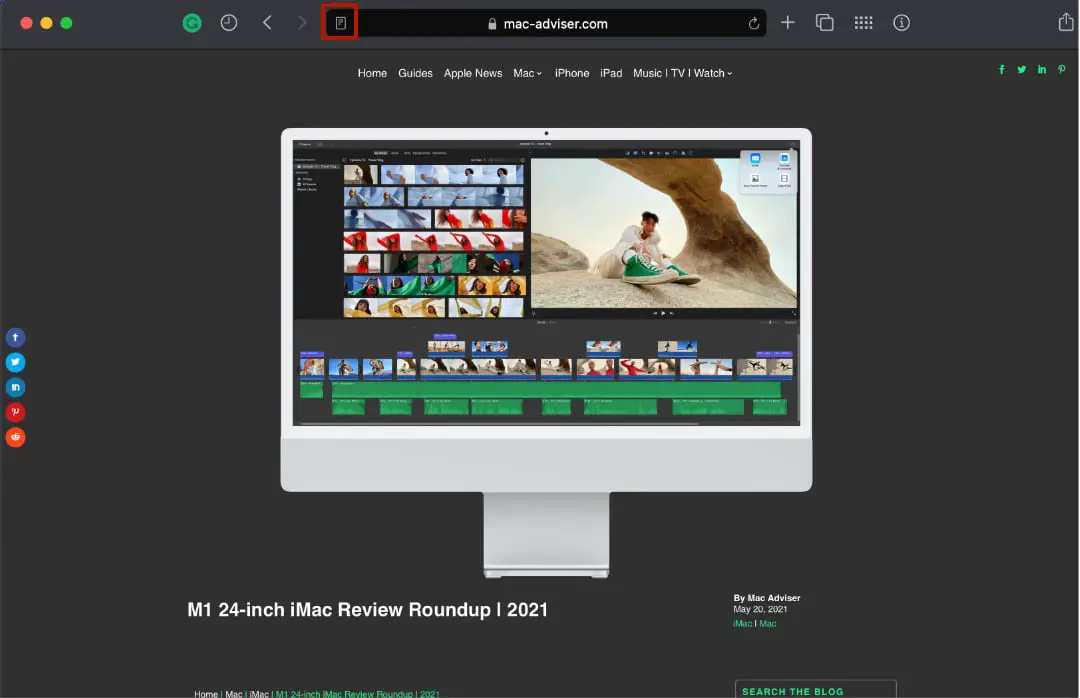 You can also use the keyboard shortcut Command + Shift + R to use Safari Reader mode.

The article is now displayed as one continuous page, so you can scroll down without worrying about clicking from one page to the next.

 
If you need to adjust the size of the text, click the aA button on the right side of the address bar.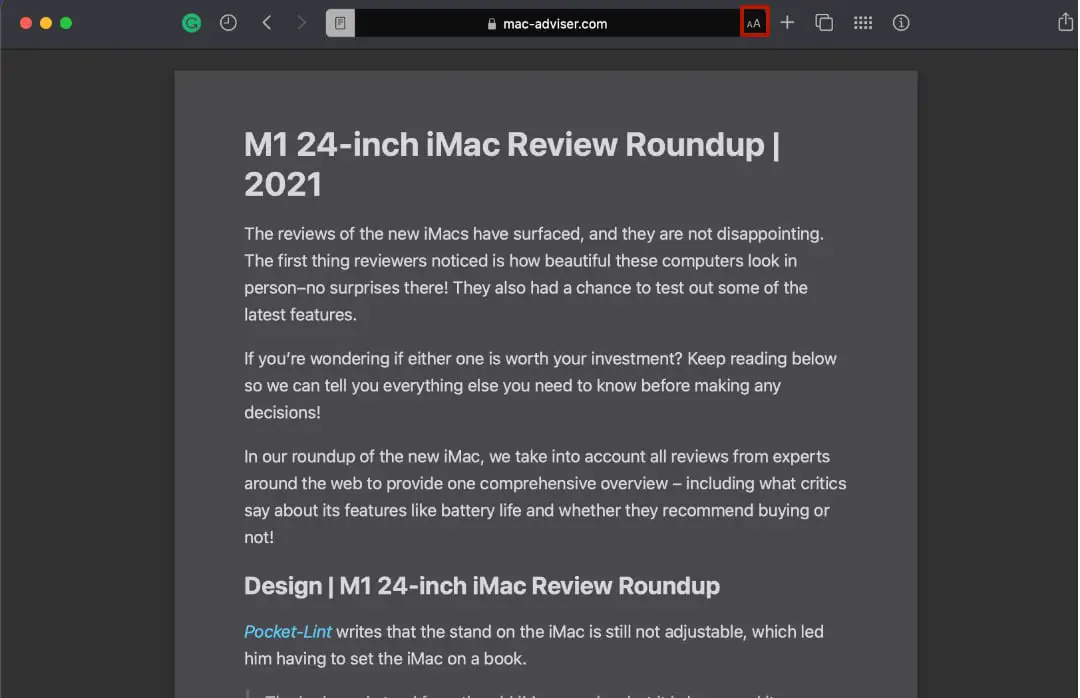 You can now change the size of your font and the type of font!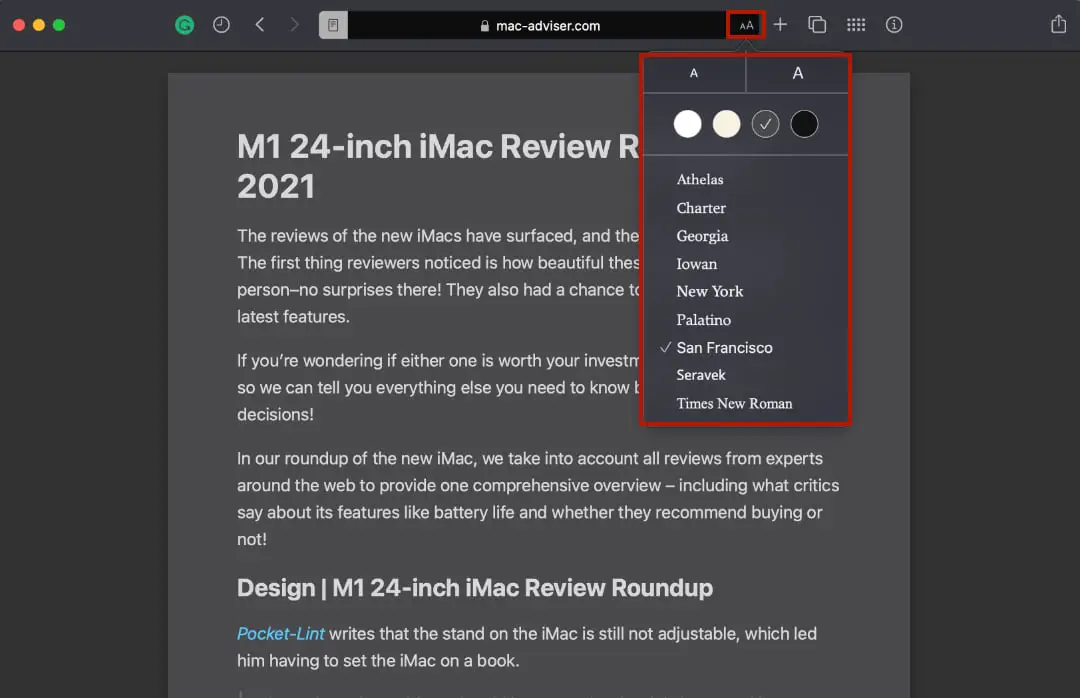 To exit Safari Reader, click the Reader button, or hit the ESC key on your keyboard.
Both Reader and standard Safari view to zoom in or out on text with ⌘+ or ⌘-. If you have a trackpad that recognizes multitouch gestures, pinch to zoom.
If you found this article helpful, you might also find these Mac Advisers articles useful as well.
Drop your comments below!