Apple has announced a new way for developers to get their apps in front of potential users in the App Store. Apple Search Ads is an efficient and easy way to help developers advertise their apps for people searching on the App Store.
Developers have always been able to advertise their app at the top of search results, but now they can buy ad placement on Search itself so that when people are looking up things and stuff, your app pops right into view!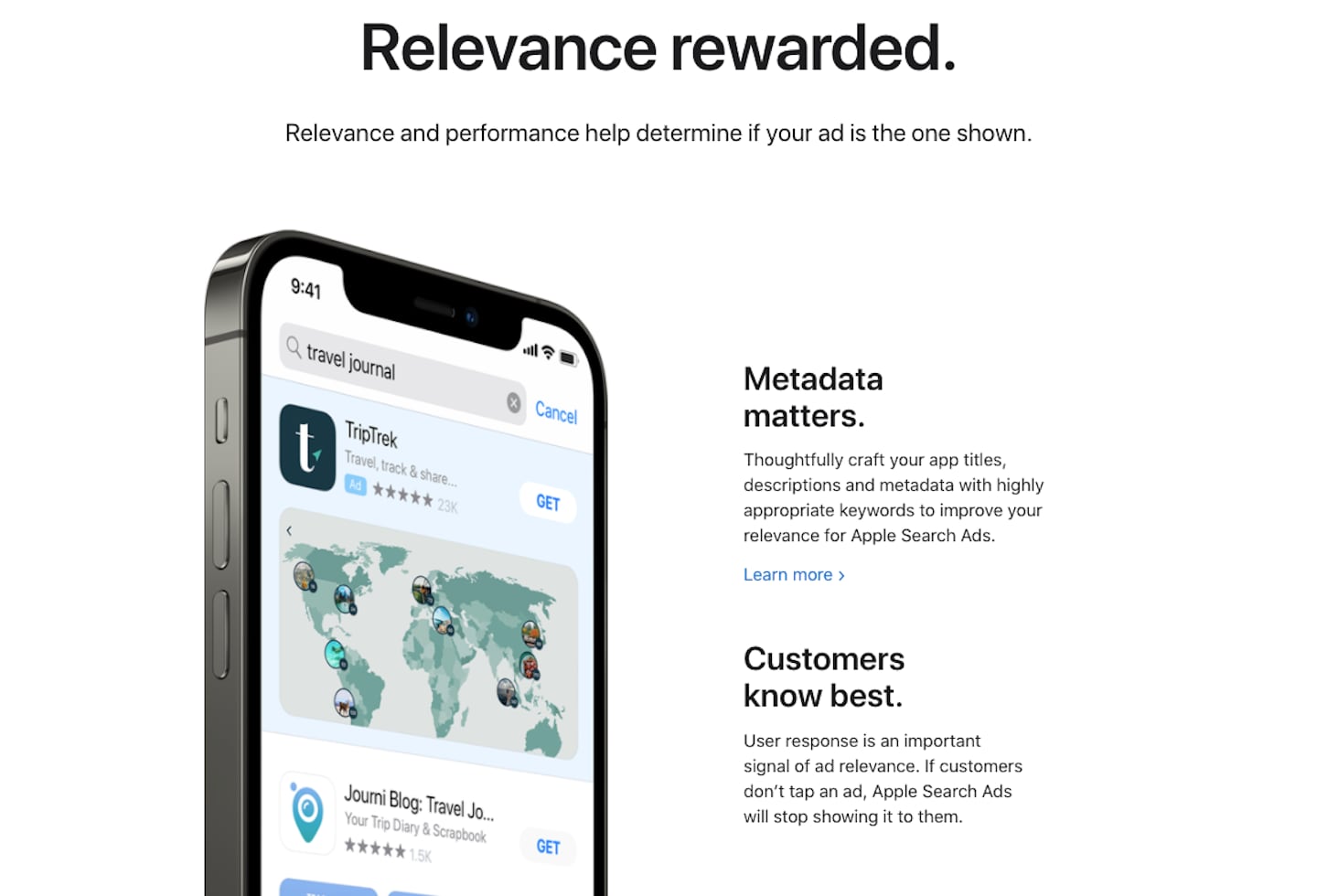 ​

Apple Search Ads | Advertising for Apple Developers
The company is giving developers $100 in advertising credit to try it out to promote the new ad placement option.
"Apple Search Ads has always made it easy to promote your apps at the top of relevant search results on the App Store. Now you can reach users even before they search with an ad placement on the Search tab. It's a simple and effective way to help users discover your apps. Try Apple Search Ads for free with a 100 USD credit."

Developers can now purchase a way to advertise their app, and it will be shown at the top of the Suggested Apps list on the Search tab in Apple's App Store.

"You can get your app discovered with prominent placement on the App Store Search tab. Your ads appear at the top of the suggested apps list, which helps drive awareness and downloads of your app."
How Apple Search Ads Work
With Apple Search Ads, you can promote your apps at the top of App Store search results or reach customers before they search with an ad on the Search tab. It's a way to help people discover your app and show up when someone is looking for it so that they are less likely to go elsewhere!
How are ads created?
Your ad is created using the metadata and assets you already uploaded for your App Store product page. For Search tab ads, your app name, app icon, and subtitle are used. In contrast, search results ads use information such as your app's title, description summary (i.e., a short sentence or two that describes what people can do with it), preview videos if available, along with screenshots of gameplay!
If you update any part of these things, like adding new video footage from an updated version to include in those previews, then all good – send them through again so Apple can approve them just one more time!
How ads appear on the App Store
When a user searches on the App Store, they may notice that there are sponsored ads at the top of their search results. Ads can appear in one of several formats, depending on what device you're browsing from and what might work best for your query or preferences.
Check Out The Other Articles!
Our Other Pages