Apple debuted the 2021 iPad Pro lineup just over a year after their 2020 line. So what iPad is better? Keep reading as we compare 2021 iPad Pro vs 2020 iPad Pro! The new M1 11-inch and 12.9-inch iPads bring some whopping hardware updates, like an updated Apple Silicon chip that brings more power than ever before to your fingertips!
Wondering if it's worth picking one up? Read on for all of the main differences between these two product lines so you can decide what's best for yourself: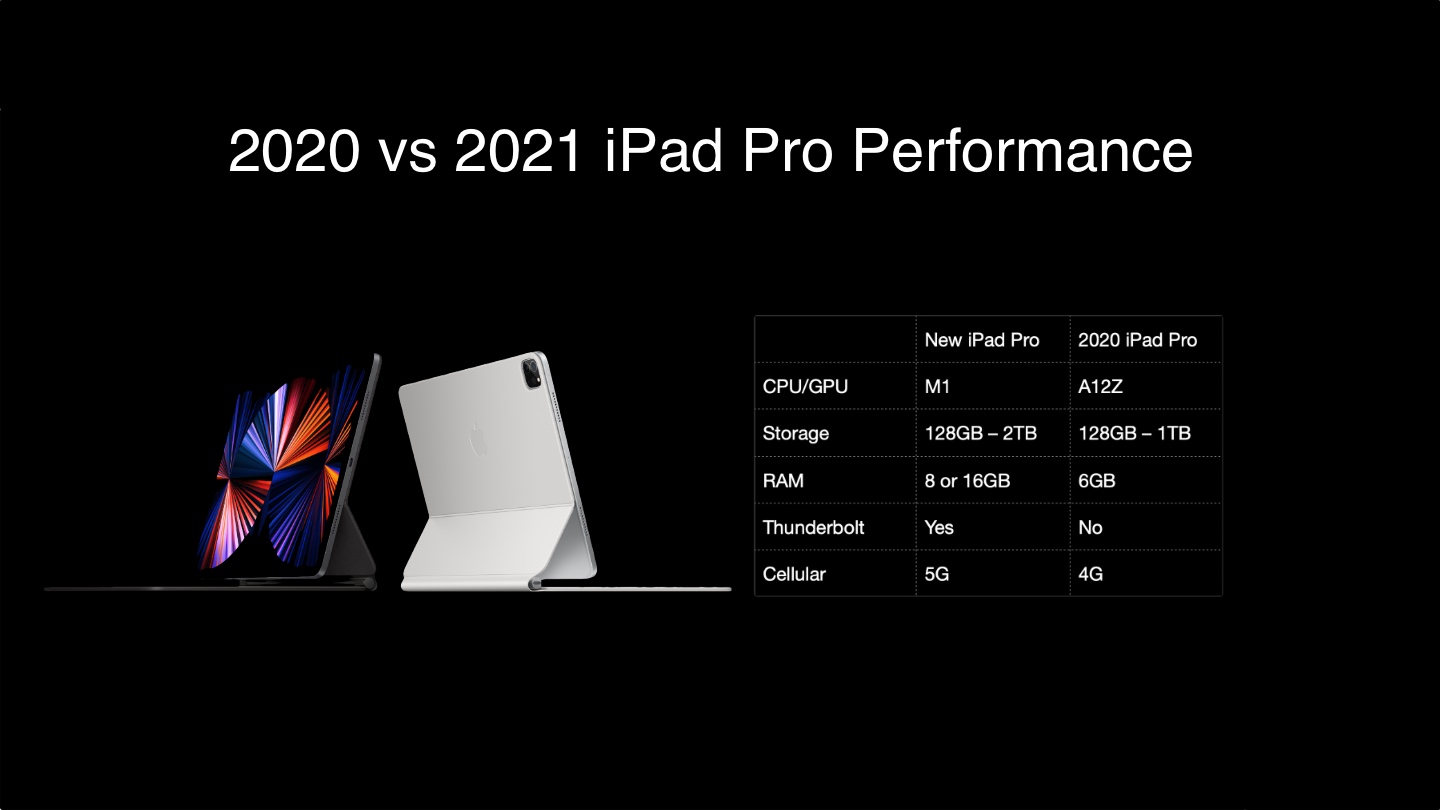 2021 iPad Pro vs 2020 iPad Pro Performance 
Apple's new iPad Pro packs a powerful punch that is sure to please any power user. Apple says the new hardware features 50% faster CPU performance and 40% GPU speed than their previous model, making it perfect for gamers, graphic designers, or anyone who needs more horsepower on the go.
Apple's newest iPad Pro has a 16 core Apple Neural Engine, an advanced image signal processor, high-bandwidth memory architecture, and up to 2TB of storage. With powerful custom technologies including these features, the device is more capable than ever before with industry-leading power efficiency.
The thin and light design makes it all possible, in addition to its battery life that lasts for hours on end without needing any charging. This is due primarily because it uses an innovative architecture with no interference from power constraints, giving you supercharged processing that lasts longer between charges and keeps your device cool all day long.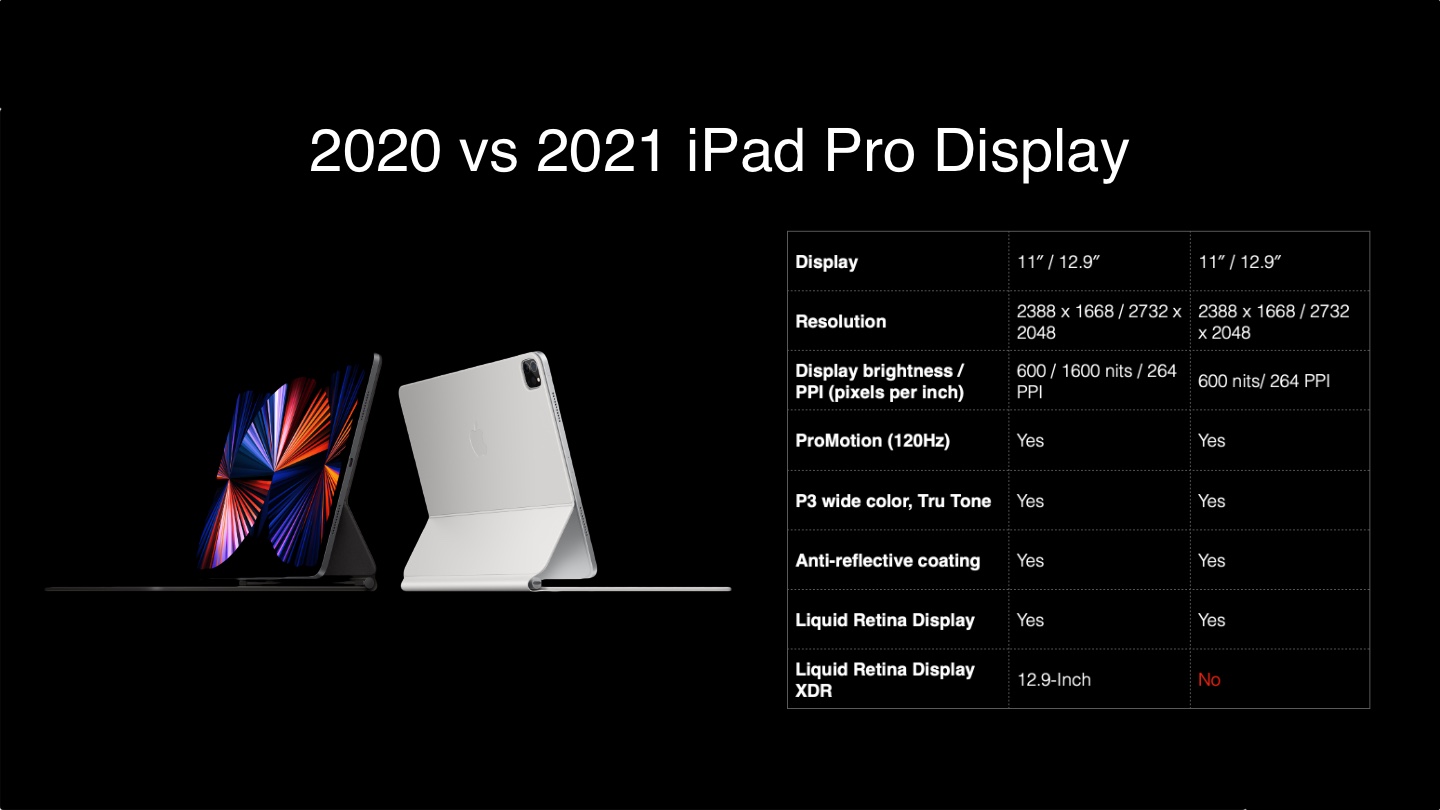 2021 iPad Pro vs 2020 iPad Pro Display
Apple has just announced two new iPad Pro models that are sure to be quite the technological marvels. The 2021 11-inch iPad Pro M1 has the same display as the 2020 11-inch iPad Pro. However, the 2021 12.9-inch iPad Pro M1 brings Liquid Retina Display XDR. This cutting-edge display utilizes 10,000 LEDs across the entire back of a 12.9″ screen and lights up as bright as 1000 nits for an incredible 1 million:1 contrast ratio.
The result is a stunning visual experience that reflects what can be seen in the real world by capturing the brightest highlights and most subtle details. Now creative professionals, including photographers, videographers, and filmmakers, can view true-to-life HDR content on any screen they want – whether it's at home or on location to get an idea of how their work will look before shooting.
The new Liquid Retina XDR display includes other advanced technologies such as ProMotion for smooth scrolling through images without lag time. True Tone adjusts white balance depending on lighting conditions. This helps you see accurate colors when reading text or viewing photos; P3 wide color supports deliver rich reds and greens, making your creations more vivid than ever before.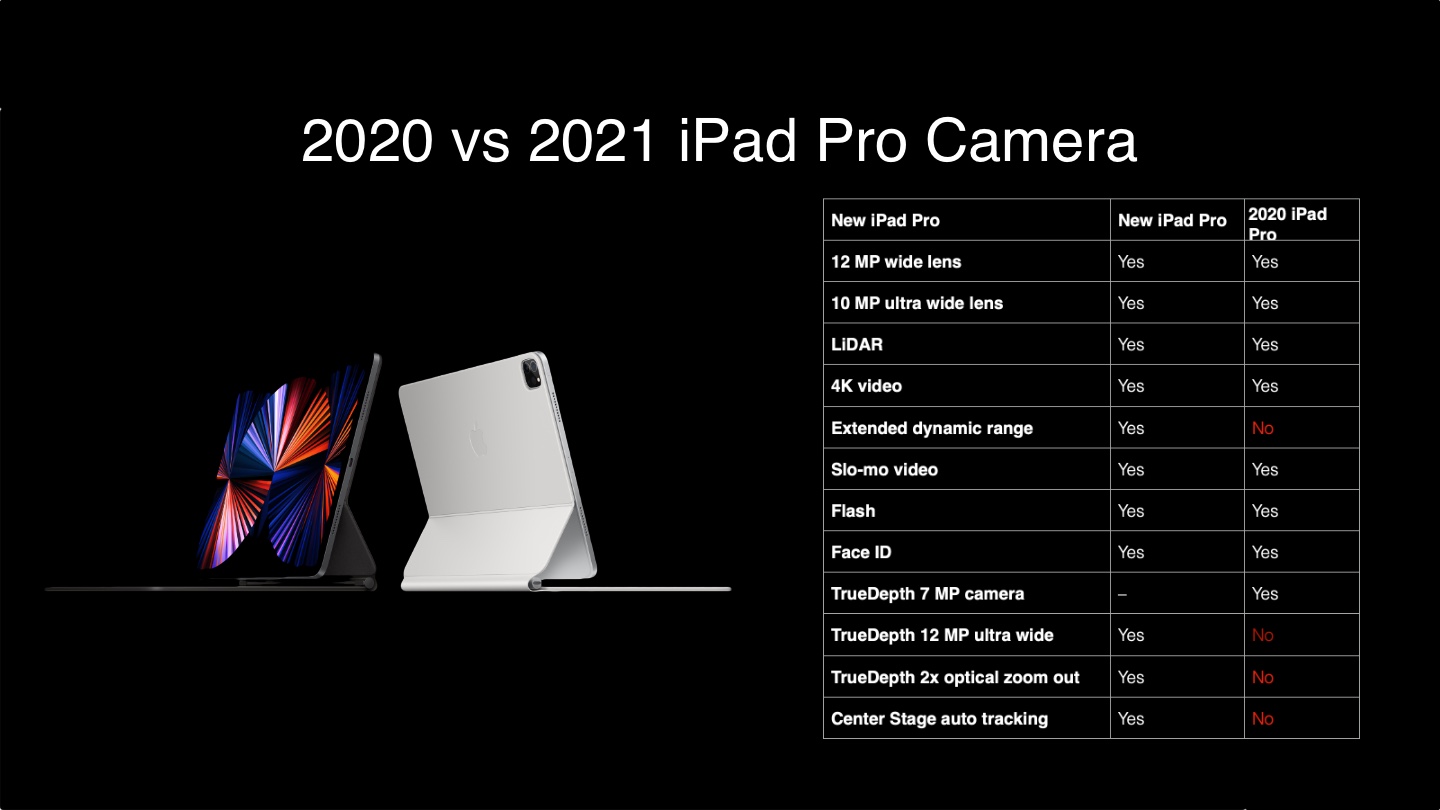 2021 iPad Pro vs 2020 iPad Pro Camera 
The 2021 iPad Pro M1 features a TrueDepth camera system with an all-new 12MP Ultra Wide front camera designed specifically for iPad, enabling Center Stage. 
As users move around during their conversation, Center Stage automatically pans out or zooms into where the user's face appears depending on the direction of movement and keeps them centered within the frame. The camera seamlessly zooms in and out to make sure everyone is included, scanning for new faces as they join the conversation.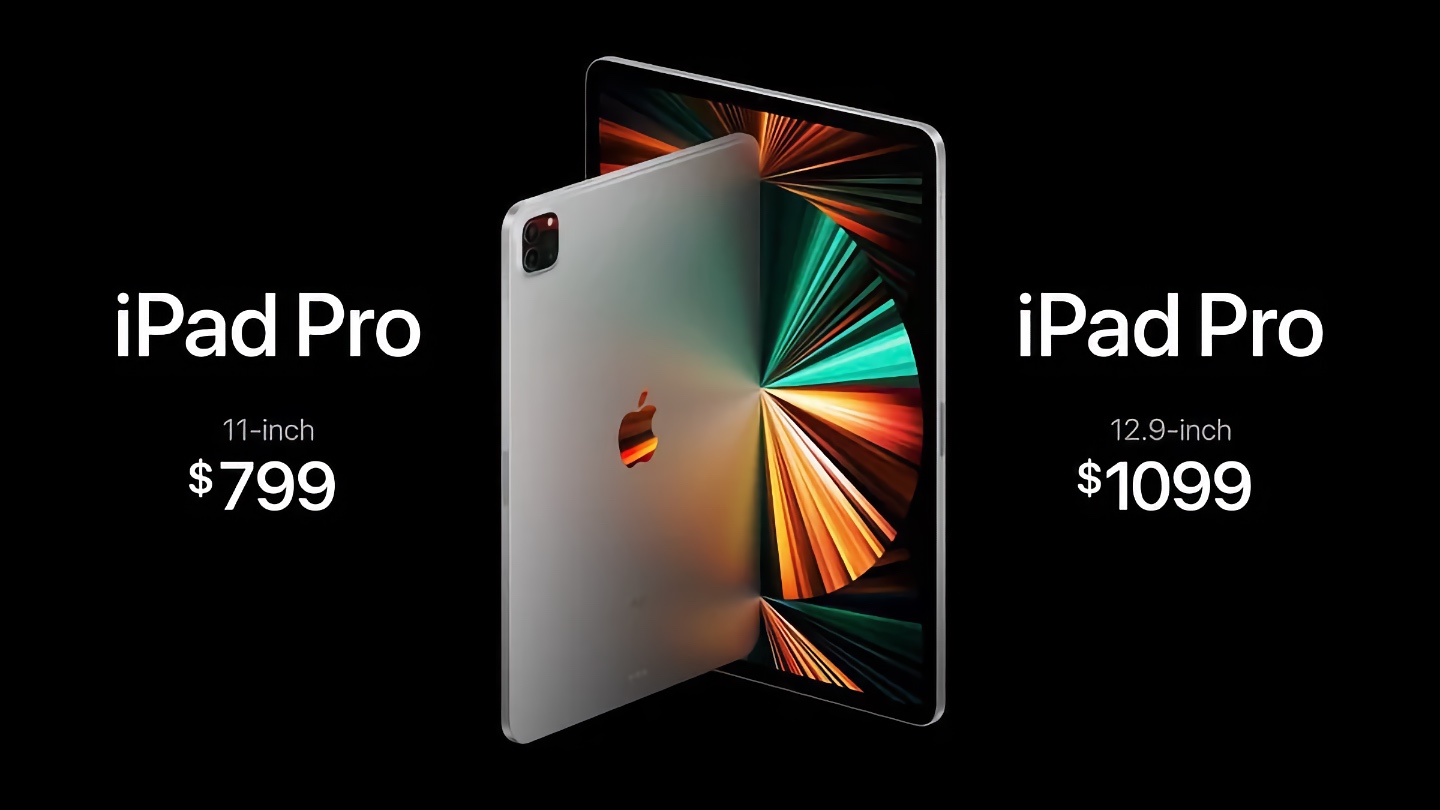 New iPad Pro M1 Other Features 
With iPad Pro's 5G capability, customers on the go can do even more with better performance and access to next-generation download and upload speeds. Great for higher quality video streaming or FaceTime in high definition, users will stay creative while connected securely via a fast connection. 
With the availability of five different bands worldwide – one being low spectrum that doesn't penetrate buildings well – this device offers broad coverage wherever it goes.
iPad Pro models in the US support millimeter wave, the higher-frequency version of 5G, allowing iPad Pro to reach speeds up to 4 Gbps! You can also check out eSIM for easy network and data plan signup.
New iPad Pro M1 Thunderbolt
The USB-C port on iPad Pro is the fastest with the support for Thunderbolt and USB4, the most versatile port ever with 40Gbps bandwidth. Thunderbolt supports 10GB Ethernet and opens up a vast ecosystem of high-performance accessories, including faster external storage solutions and even higher resolution displays using cables/docks connected to it.
With support for more peripherals than before, this new version of iOS will seamlessly integrate into creative workflows due to its greater versatility in connecting different types of devices at speeds never seen before from an Apple product.
The ISP and Neural Engine in M1 unlock even more capability from the pro camera system, bringing support for Smart HDR 3 to iPad Pro. In low-light conditions, it quickly captures incredible details with almost no light at all, thanks to its LiDAR Scanner and new ISP!
The new White Magic Keyboard offers a comfortable typing experience with backlit keys, an integrated trackpad and its floating design. The keyboard also comes in handy for those moments you need to write up on the go since the lighted keycaps make it easier to see than ever before! 
Check Out More From the Apple Event
Our Other Pages
What do you guys think about the new 24-inch iMac? Share your ideas and advice in the comments!