iOS 14.5 what's new
iOS 14.5 brings exciting new features to the iPhone, including the ability to unlock your device with Apple Watch while wearing a mask. iOS 14.5 also includes more diverse Siri voices that represent different genders, so you can find one that feels right on both male and female iPhones alike, as well as skin tone options in emoji settings for couples of all races. And don't forget about the privacy updates!
iOS 14.5 released with App Tracking Transparency
With iOS 14.5, apps will no longer be able to access the IDFA or track advertisers on your iPhone, iPad, and Apple TV without permission from you. Apps use this information to keep tabs on your preferences regarding app usage habits across different platforms. This update should help make data more private while still allowing developers an opportunity to gather reliable feedback for updates and features of their products.
Whenever an app wants to use your IDFA, you'll see a popup that says, "Allow ( Requesting App Name) to track your activity across other companies' websites and apps?"
When this prompt comes up, you can decide to select "Ask App Not to Track," which prevents all access to your advertising identifier, or "Allow," which permits the app to access the information for tracking purposes. Apps may explain why they want access to the IDFA, but the ad industry essentially assumes most people to decline.
If you don't want to deal with these popups from advertisements and want to block access to the IDFA universally, there's a Privacy setting that enables you to do so. Follow these steps below:
Open up the Settings app.

Scroll down and tap Privacy.

Tap on Tracking.

Toggle off "Allow Apps to Request to Track."
Developers are now required to adhere to Apple's privacy rules. If you don't have this toggle turned off, expect an influx of popups from apps that want to use your advertising identifier for ad targeting purposes.
The anti-tracking rule is more comprehensive than just the IDFA; app developers cannot create workarounds and gather enough data about your device to make a profile even without using the IDFA.
If you like to have been tracked by a specific app for whatever reason, you will need to have the auto-decline feature turned off and delete and download the app to have the popup reappear.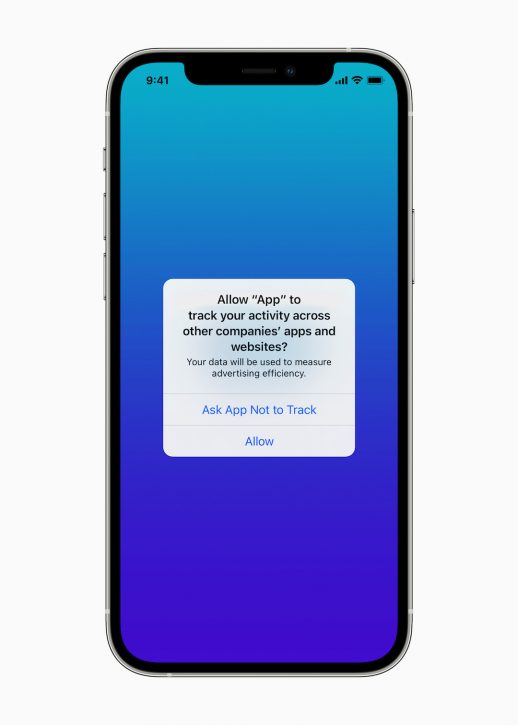 iOS 14.5 released with ability to u

nlock iPhone with Apple Watch
To unlock your iPhone with the Apple Watch:
Go to Setting.

Select Face ID & Passcode

Enable the Unlock with Apple Watch toggle.
You have to be wearing your Apple Watch, which must be unlocked and protected with a passcode. Next, when Face ID identifies you're wearing a mask, it will open your iPhone with your Apple Watch. You'll feel a prompt double-tap on the watch haptics and notice a message on your iPhone alerting you, "Unlocking with Apple Watch."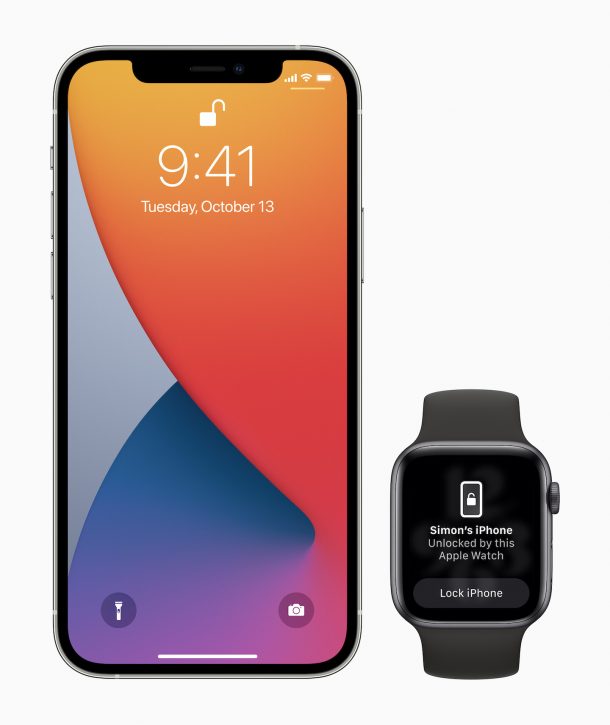 iOS 14.5 released with

Siri enhancements
Siri is finally getting a voice of her own! iOS 14.5 now allows you to choose the gender and ethnicity Siri speaks with, which better reflects our customers in today's global society. These more diverse voices are generated using Neural Text-to-Speech technology for an incredibly natural sound that will be sure to make your ears smile too!
Siri has now gained Group FaceTime support, so you can make a call to any group in Messages. In addition to incoming messages, Siri will also announce an incoming call through your AirPods or Beats headphones and they'll be able to reach emergency contacts should the iPhone owner need assistance but cannot make the phone themselves.
iOS 14.5 released with

 several new Emojis
iOS 14.5 introduces a new update for the couple kissing emoji and couple with heart emojis, giving you more options to customize your text messages! You can now select different skin tones so that it's clear who is sending what message. Additional emoji include characters for face exhaling, face with spiral eyes, faces in clouds, hearts on fire, mending heart(s), and woman/men's beard.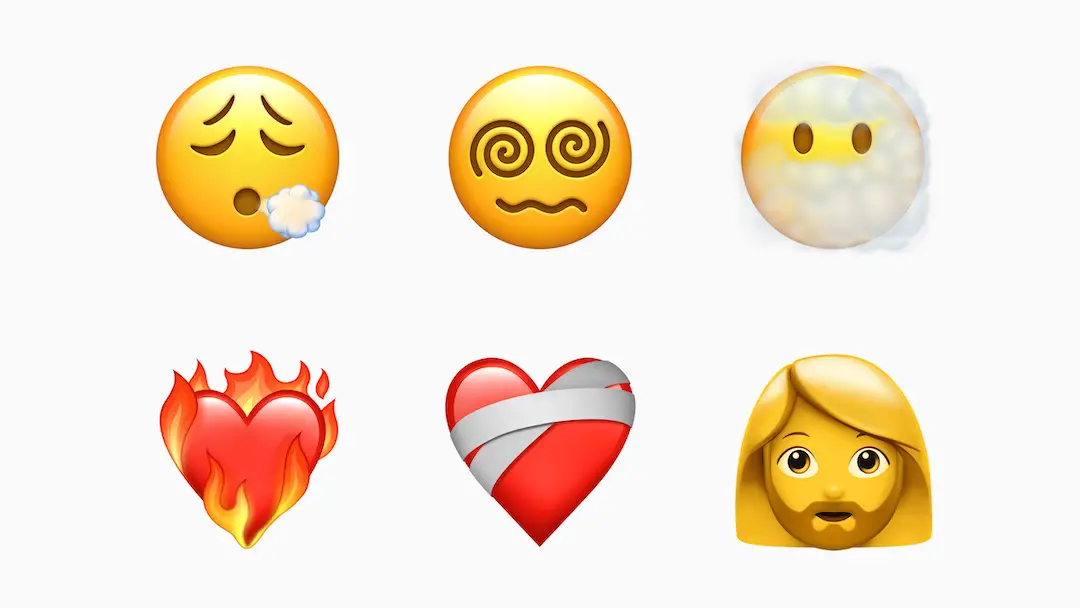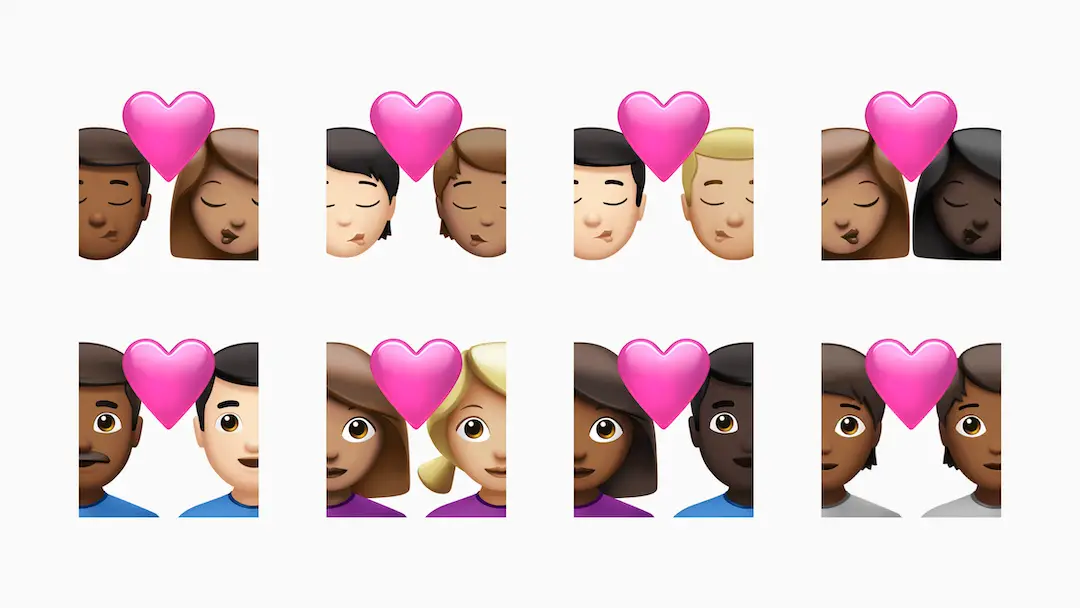 iOS 14.5 released with ability to report accidents on Apple Maps
 Maps users in the US and China can now safely report an accident, hazard, or speed check. During navigation, you can let Siri know "There's a crash up ahead," and it will tell you how many miles are left before that area as well as what to expect next on your drive. This feature is designed for hands-free driving so drivers won't have to take their eyes off the road when reporting incidents along their route."
Did you know that Apple Maps now features a new "Share ETA" feature? Now, instead of having to call or text your friends and family when arriving at an event so they can meet up with you on time, all it takes is one tap. This nifty little function has made meeting up more effortless than ever before!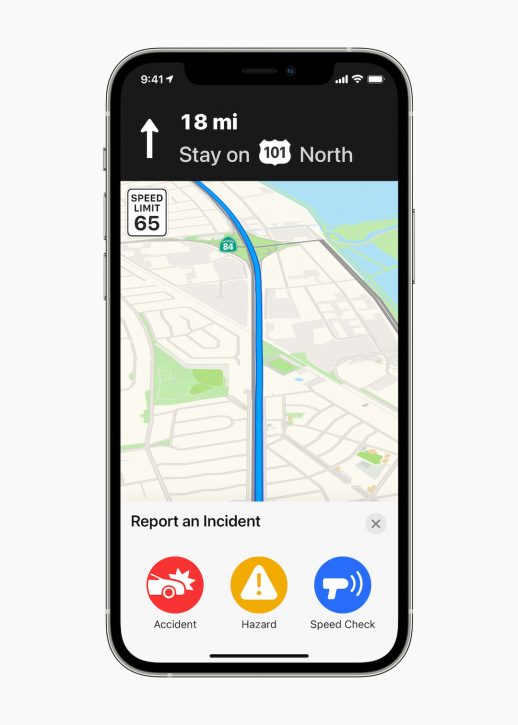 What else is new in iOS 14.5
iOS 14.5 AirTag 

support enables users to track and find essential items, such as keys, purses, backpacks, or more, privately and securely in the Find My app ecosystem.

Apple Podcasts

 has been redesigned to show pages to make it easier to begin listening and an option to save and download episodes, so they are automatically added to your Library for quick access. Top Charts, categories, and curated collections on the Search tab help listeners discover new shows. 

iOS 14.5 Apple News

 features a redesigned News+ tab, making it easier for you to find quickly, download, and manage magazine and newspaper issues. An all-new Search experience helps all Apple News users find relevant topics, channels, and stories.

iOS 14.5 Apple Fitness+

 you can now stream audio and video to AirPlay 2-enabled TVs and devices.

iOS 14.5 Reminder

 you now can sort by title, priority, due date, or creation date, and it offers the option to print reminder lists.

iOS 14.5 5G improvements

 for iPhone 12 models include Dual-SIM support for 5G connectivity, including Smart Data Mode enhancements to further optimize the experience on the network, including better data usage battery life.

iOS 14.5 Voice Control for Accessibility

 provides you with full navigation with just your voice and is now starting English support to Australia and Canada and adding support for Spanish in Spain, Mexico, and the United States of America.
Check Out The Other Articles!
Our Other Pages
Share your thoughts about the latest iOS 14.5 updates!